Telcos put the heat on suppliers with green network requirements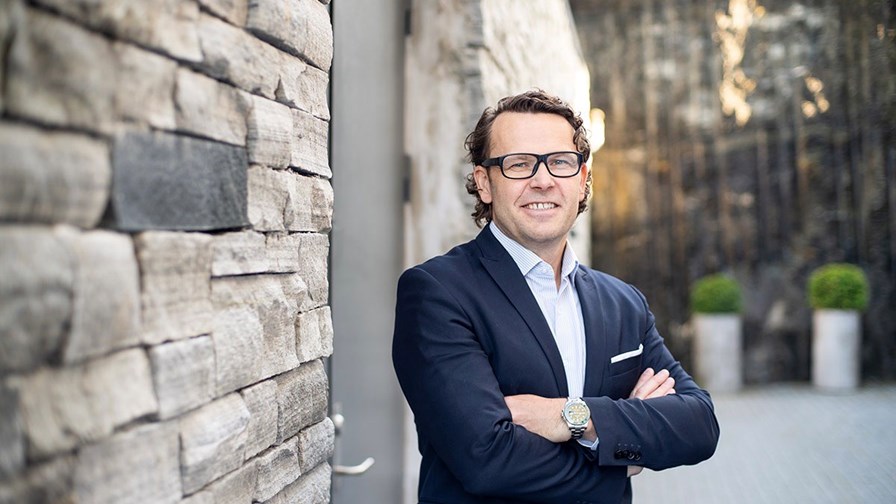 Operators are increasingly committed to environmental sustainability
They are pressing their suppliers for transparency and cooperation in achieving carbon footprint reductions
Telenor and Telia are the latest to share their supply chain expectations
MTN is also focusing on Scope 3 efforts
Telecom operators are doubling down on initiatives to reduce their environmental impact, with recent moves showing that operators are putting ever greater demands on their suppliers and technology partners as they adopt new sustainability approaches.
In light of new standards for sustainability-related disclosures by companies, which have just been issued by the International Sustainability Standards Board (ISSB) and are expected to serve as a foundation for reporting requirements by regulators globally, it seems that all enterprises, including telcos, will come under increasing pressure to operate in a transparent and sustainable manner.
And that's just what Scandinavian operators Telenor and Telia appear to be doing, by sending a very clear message to the companies in their supply chains and setting an example to their peers.
Supply chain requirements
Telenor has issued a cautionary reminder to its supply chain, suggesting it is taking a carrot-and-stick approach. Thomas Skjelbred (pictured above), CEO of Telenor Procurement Company (TPC), a unit responsible for Telenor's sustainability strategy, explained that the telco has made it mandatory for suppliers to abide by the Science Based Targets initiative (SBTi) – which calls for businesses to halve greenhouse gas (GHG) emissions by 2030 and hit net-zero by 2050 to be able to limit global temperature rise to 1.5°C globally.
He added that Telenor will increasingly prioritise those that are compliant. "In the coming years, the aim is to shift the spend to SBT compliant suppliers, and hopefully this will inspire more suppliers to sign up. Those that don't will be at a disadvantage," Skjelbred noted.
He stressed the importance for suppliers to be more sustainable given that 80% of all of Telenor's emissions come from their supply chain, along with the goods and services purchased by the company (this figure is in line with the average representation across the industry).
"We have spent more than a year informing suppliers and their top management about where we are headed and what we will expect from them, giving them plenty of time to adapt. And we are not alone. Our work involves a structured way of interacting with suppliers in a cross-functional way across the group with sustainability teams, local and global procurement teams," noted Skjelbred, adding that the company is "on the right track".
Last week, Swedish telco Telia also highlighted its efforts to reduce its global supply chain emissions (also known as Scope 3), as they account for more than 90% of its total carbon footprint.
It noted that, currently, 45% of its supply chain emissions from purchased goods and services, as well as capital goods, are covered by science-based climate targets – up by around one-third since the end of 2022. Another 14% of its suppliers are awaiting external validation. Telia is aiming for 72% of its supply chain emissions to be covered by science-based reduction targets by 2025.
The Swedish telco group also noted that various factors are at play when it chooses which suppliers to work with, including price, quality, sustainability standards and innovation abilities.
"The objective of the due diligence process is to ensure that Telia only engages with suppliers that meet its standards and require the same standards from their own suppliers. The process has a risk-based approach that allows Telia to focus on suppliers that could potentially expose individuals, the environment and Telia to elevated risks," the company explained.
Telia is also part of the Joint Alliance for CSR (JAC), which involves 26 major telcos that aim to verify, assess and develop sustainability implementation across suppliers' manufacturing centres. The association has recently urged its supply chain to adopt "new best practices" for decarbonisation.
Science-based targets
Pan-African telco group MTN recently announced that its greenhouse gas (GHG) emissions reduction targets have been validated by the SBTi. While specific goals are to be disclosed later this week, the operator noted that its Scope 1 (direct emissions from company-owned and controlled resources) and Scope 2 (indirect emissions from the generation of purchased energy) emissions targets are in line with climate science.
The operator has pledged that by 2030, it will reduce its Scope 1 and 2 emissions by 50% compared to their 2021 levels. "We have also pledged to decrease absolute Scope 3 GHG emissions from fuel- and energy-related activities by 50% by 2030 from a 2021 base," the company stated.
"In collaboration with our suppliers, we are committed to ensuring that 80% of suppliers by spend will have science-based targets by 2026," commented MTN group chief technology and information officer Mazen Mroué.
- Yanitsa Boyadzhieva, Deputy Editor, TelecomTV