Automation to play key role in supply chain emissions reporting and management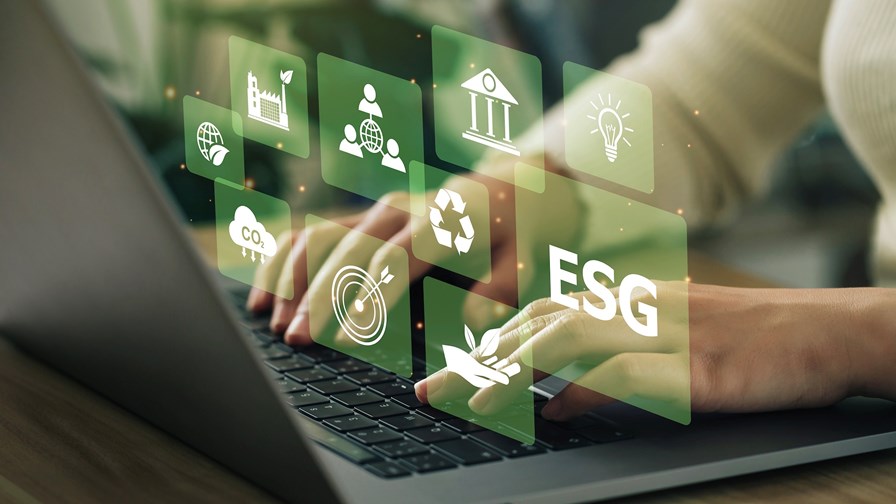 GlobalData shares expectations for the future of greenhouse gas (GHG) emission reporting
The analyst firm identifies the hardest emissions to minimise – those generated within operators' supply chains
Automation and other tech developments will be key to improved reporting of emissions
Deploying the optimum solutions for measuring and managing emissions should deliver long-term revenue and profit growth for operators
Automation and the focused use of technologies such as artificial intelligence (AI) and data analytics are set to play a major role in the way telcos report and manage greenhouse gas (GHG) emissions produced within their supply chains, according to GlobalData.
The analyst firm has provided an overview of GHG emissions reporting in the telecoms industry and how such disclosures could evolve, as well as the main challenges faced by operators when it comes to environmental footprint assessments.
So far, "within the environmental, social and governance (ESG) framework, diversity, equity and inclusion (DEI) has been relatively easy to integrate as part of ESG reporting", noted Robert Pritchard, senior analyst at GlobalData. Equally, measuring and monitoring Scope 1 (direct emissions from company-owned and controlled resources) and Scope 2 (indirect emissions from the generation of purchased energy) emissions "is broadly in hand", as it involves areas over which operators have "direct control", he added.
The greater challenge faced by telecoms service providers is to measure and report Scope 3 emissions (indirect emissions, taking place in the supply chain of the reporting company), and that's a problem because these GHG emissions represent most of the total environmental footprint of telcos. However, GlobalData believes there is light at the end of the tunnel, noting that Scope 3 emissions reporting "can be used as an opportunity to form profitable ecosystems that help cement enterprise customer relationships and comply with regulations".
According to Pritchard, "with Scope 3 estimated to account for 75% or more of GHG emissions for telecoms service providers, reporting seemed to be a mountain to climb. But early findings indicate great progress as telcos and their suppliers and partners develop technology solutions that accurately measure, assimilate and report GHG emissions along the supply chain."
What's more, such tools are already being deployed, the analyst noted. "Solutions are already getting embedded. Automation and technology developments, such as AI, big data and blockchain, are likely to play an important role as Scope 3 reporting evolves. GHG reporting will in future move from a passive to an active model, with automated recommendations to optimise compliance and efficiency," added Pritchard.
GlobalData's research also found there is already "a wide range of solutions" linked to achieving sustainability timeframe commitments. These tools are associated with reductions in emissions and are tipped to be "increasingly interlinked up and down the supply chain to facilitate sharing of data and for reporting purposes".
Having the correct tools to measure, manage and report supply chain-related emissions will not only be crucial to telcos, though, as GlobalData added that they will also be key to helping "enterprise customers of all sizes, suppliers, partners and resellers to ease the burden of meeting regulators' GHG emissions requirements – as well as those of investors and other stakeholders."
And the benefits don't stop there: The analyst company also sees "a commercial upside" as integration of such solutions is predicted to increase the levels of customer satisfaction and loyalty which, in turn, will enable "long-term revenue and profit accretion."
GlobalData's analysis comes shortly after the Next Generation Mobile Networks Alliance (NGMN) issued a publication to stress how important it is for operators to tackle the environmental impact of their end-to-end supply chains – see NGMN outlines top challenges for telco sustainability, offers measures.
- Yanitsa Boyadzhieva, Deputy Editor, TelecomTV