News brief: T-Mobile US makes bold net-zero pledge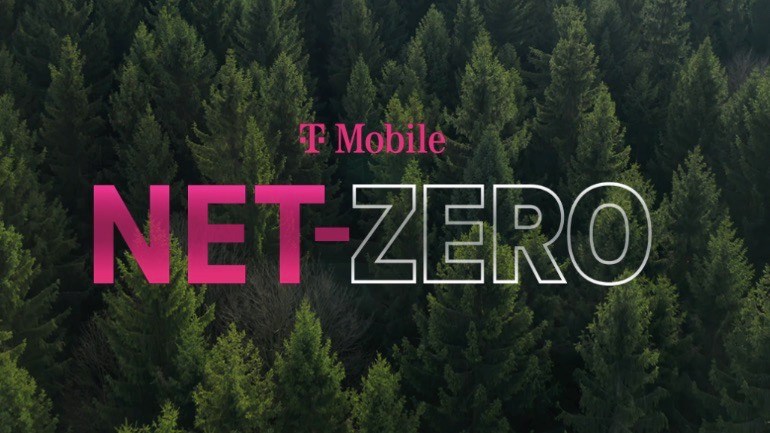 T-Mobile commits to net-zero carbon emissions across its entire footprint by 2040
The company claims to be the first major telco in the US to make such a pledge
Analyst suggests shutting down legacy mobile networks will help any operator meet green network goals
T-Mobile, not known for its modesty, has boasted that it is the first major US operator to commit to achieving net-zero carbon emissions across its entire footprint a decade before global targets outlined by the Paris Agreement.
Claiming the step is "an industry-leading commitment", the company has pledged to achieve net-zero emissions by 2040. This will cover Scope 1 and 2 emissions, inclusive of direct emissions from T-Mobile's operations and facilities as well as indirect emissions from purchased electricity, and indirect Scope 3 emissions, including "those produced by suppliers, customer device usage, materials and fuel required to ship products, employee travel and more, which represents roughly two-thirds of the company's carbon footprint," stated the operator.
The company has also signed The Climate Pledge, a cross-sector community with the common goal of solving sustainability-related challenges, including becoming net zero 10 years ahead of the Paris Agreement's target of 2050. With this move, T-Mobile has pledged to measure and report greenhouse gas emissions on a regular basis; implement decarbonisation strategies in line with the Paris Agreement through "real business changes and innovations", including efficiency improvements, renewable energy, materials reductions; and neutralise any remaining emissions with "quantifiable, real, permanent and socially beneficial offsets".
The operator's CEO, Mike Sievert, said: "We are proud that we are doing our part to create a sustainable future for all – including becoming the first in US wireless to set this bold target. And we hope companies like ours – and the partners and suppliers we work alongside – will join us in setting their own aggressive longer-term goals like these."
The company previously claimed another green network US first by switching to 100% renewable electricity in 2022 – see T-Mobile, True Corp, Telecom Italia go the extra green mile.
As T-Mobile was patting itself on the back, wireless market analyst Mobile Experts released a new report that, among other observations, points out that cooling and running radio access network (RAN) equipment represents more than 70% of a telco's energy usage. Chief analyst Joe Madden noted that operators with carbon footprint reduction targets would be "wise" to shut down their legacy 2G and 3G networks, something that many operators in developed markets are starting to do.
For more on this topic, check out the sessions from TelecomTV's recent Green Network Summit and the latest news in our Green Network channel.
- Yanitsa Boyadzhieva, Deputy Editor, TelecomTV
Email Newsletters
Sign up to receive TelecomTV's top news and videos, plus exclusive subscriber-only content direct to your inbox.