More European troubles loom for Google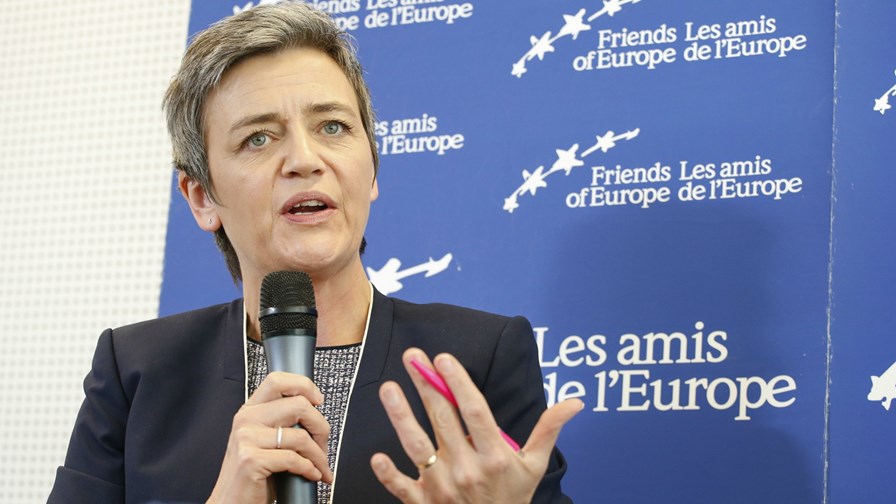 Cookie Monster faces another massive fine
This time for abusing the dominant position of its AdSense programme
After that will come the results of the investigation into the anti-competitive aspects of the Android mobile OS
And then another gigantic fine - but not big enough to have any real effect
Google is still smarting from its last confrontation with the European Union (EU) and continues to profess bafflement at the US$ €2.4 billion fine imposed on it back in June at the end of a long and detailed anti-trust investigation into the abuse of its dominant Internet search engine - a de facto monopoly - to stifle competition and give systematic preference to its own shopping service. The fine was a record, the biggest yet imposed in a European case, but records always fall and the next EU fine on Google could well be bigger than the last. And of course, Google appealed that and no doubt will do for those that might follow.
It's said that bad news usually come in threes and Google was hit by the first in a trio of European tribulations back in the summer and still has two more to face. Late in 2016 the European Commission (EC) issued a "statements of objection" to Google's business practices and abuse of the monopoly position of its Internet search engine. That one has now been dealt with although the appeals process could drag on for months or even years.
The substance of the second objection is that Google is also abusing the pre-eminence of its AdSense programme. This is a Google run and managed advertising network that allows web publishers who are part of the Google Network of content sites, to serve automatic text, image, video, or interactive media advertisements that are targeted in terms of both content and audience. The ads actually appear on other websites than Google but are administered, manipulated and and maintained by the Cookie Monster itself. The ads can generate revenue on either a per-click or per-impression basis. Just how much Google earns from AdSense is hard to discern but back in Q1, 2014, the last quarterly period for which audited figures are available, it was $3.4 billion! Chicken feed it ain't.
Margrethe Vestager, the EU's Competition Commissioner, will publish the results of the investigation into AdSense within a couple of weeks and Google could be the receipt of an unwelcome Christmas present in the form of a swingeing fine (the second in 2017) within a week or so after that. That will be Google's second penalty from the EU in a year.
Probe into Android goes to the heart of the Google money-making machine
Then, 2018 will see the cherry placed precisely atop of the EU's Google sundae. When the results of the long drawn-out, very methodical and immensely detailed investigation into the alleged abuses of Google's Android operating system are made public it is expected that the attendant fine will be the biggest antitrust fine the EU has ever levied. In theory it could be as much as 10 per cent of Google's 2015 revenues, and that would mean about $7.4 billion.
The meat of the EU's statement of objection to Google's Android OS is that it has "implemented a strategy on mobile devices to preserve and strengthen ints dominance in general Internet research. First, the practices mean that Google Search is pre-installed and set as the default, or exclusive, search service on most Android devices sold in Europe. Second, the practices appear to close off ways for rival search engines to access the market via competing mobile browsers and operating systems. In addition, they also seem to harm consumers by stifling competition and restricting innovation in the wider mobile space."
These days, smartphones and tablets account for access to more than 55 per cent of Internet traffic across the globe and that percentage continues to rise. Now, consider that, in Europe, upwards of 80 per cent of smart mobile devices run on Android, which was developed by Google. In a press release the EC writes that it considers Google to be "dominant in the markets for general Internet search services, licensable smart mobile operating systems and app stores for the Android mobile operating system. Google generally holds market shares of more than 90 per cent in each of these markets in the European Economic Area (EEA)."
Margrethe Vestager commented, "A competitive mobile Internet sector is increasingly important for consumers and businesses in Europe. Based on our investigation thus far, we believe that Google's behaviour denies consumers a wider choice of mobile apps and services and stands in the way of innovation by other players, in breach of EU antitrust rules. These rules apply to all companies active in Europe."
It was expected that the investigation into Android was also be concluded in 2017 but it will not now be finished until sometime in mid-2018. The investigation is widespread on dynamic and the delay has been occasioned by the investigators performing extra rounds of due diligence and the triple and even quadruple checking of evidence and statements because the probe goes to the heart of Google's jealously-guarded advertising business which is the fountainhead of most of the company's income. Google is expected to fight back hard and the Commission wants to ensure that its evidence is unassailable.
Margrethe Vestager is persistent and has already been instrumental in pushing through investigations into the likes of Amazon, Apple and Facebook. Google is the latest scalp on the Commissioner's belt.​
Email Newsletters
Sign up to receive TelecomTV's top news and videos, plus exclusive subscriber-only content direct to your inbox.