Orange's DSP strategy pays off in Q1, but it faces coronavirus headwinds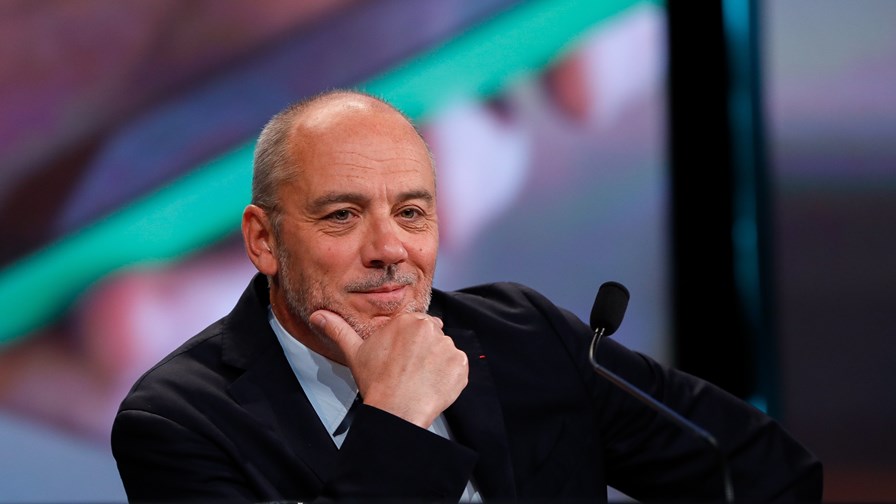 Group sales inch upwards on healthy growth in bundled services revenue
Orange Money and Bank continue to be the standard bearers for telco's DSP strategy
CEO warns coronavirus already affecting capex, notes slowdown in FTTH rollout
Orange on Thursday reported a slight rise in sales during the first quarter of 2020, driven by its bundled services strategy. However, coronavirus threatens to throw a spanner in the works.
Group revenue inched up to €10.4 billion from €10.3 billion, while EBITDAaL (earnings before interest, tax, depreciation, amortisation and losses) was flat at €2.6 billion.
Orange ended March with 10.8 million customers signed up to what it calls convergent offers, up from 10.5 million a year ago. Revenue generated by these services was up 4.5 percent year-on-year to €1.83 billion. By comparison, mobile-only revenues grew 0.4%, while fixed-only revenues fell 2.3 percent, as the ongoing slowdown in the narrowband business more than offset growth in broadband.
At group level, convergent services still accounts for a smaller proportion of revenue than fixed-only and mobile-only combined; however, it is the biggest-single contributor to retail revenue in France and Spain, and is clearly the strongest growing segment when it comes to Orange's rest-of-Europe footprint (see chart).
Putting the gloss on Orange's quarterly report was the continued strong uptake of some of its digital offerings, specifically its two big financial services: Orange Money in Africa and the Middle East, and Orange Bank in Europe.
Orange Money is becoming increasingly popular, ending the quarter with 18.6 million users, up by 20.3 percent on a year ago. Revenue was up 22.3 percent.
Orange Bank meanwhile more or less continues to be a rounding error on the French incumbent's topline, and a drag on earnings. That said, over the last 12 months, its EBITDAaL loss narrowed to €34 million from €45 million. Coupled with that is the growth in its customer base, which rose 30 percent year-on-year to 580,000.
Target practice
In terms of DSP revenue, as far as we can ascertain, Orange appears to be a little short of where it wanted to be by now.
When CEO Stephane Richard launched his Essentials 2020 strategy in 2015, one of his objectives was to generate €1 billion of revenue per year by 2018 from so-called 'new services', which includes those aforementioned financial services. According to its most recent annual report, Orange generated €862 million of "revenues and other income" from new services in 2018. Close, but definitely shy of a billion.
Now Orange has a new strategic plan, Engage 2025, which will see Orange Bank and Money continue to be the standard bearers for the telco's DSP strategy. Orange aims for Bank to break even by 2023 and to have signed up nearly 5 million customers. It also plans to roll out Orange Bank across its entire European footprint by 2025.
Later this year, Orange also plans to enhance Orange Money by adding banking services, such as micro-credit.
Problematic prognosis
Of course, coronavirus looms over everything at the moment; it began to take its toll on Orange's operations during the final weeks of March, and the long-term effects could make it harder to hit those Engage 2025 targets.
The telco closed three quarters of its European retail outlets in the middle of last month, leading to a 10 percent decline in equipment sales. Roaming revenue also fell, as international travel ground to a halt.
One thing made clear on its quarterly investor call is that Orange expects coronavirus to affect capex this year.
"As you can imagine, the building of new FTTH lines is very much impacted by the lockdown constraints, and the fact that our subcontractors are not today in a condition to keep up the pace of rolling out," said CEO Richard, on the call. "It is difficult to say how long it will take to get back to a normal production pace, but no doubt it will take a few months."
Despite this, Orange says it is too early to see whether coronavirus will affect its 2020 guidance.
"Based on currently available information, Orange does not expect a significant deviation from its financial objectives for the fiscal year 2020 but will closely monitor developments," Orange said, in a statement. "The Group will therefore consider an update of its 2020 financial objectives at the publication of its second quarter results when it has the benefit of greater visibility on the impact of the crisis linked to COVID-19."
Email Newsletters
Sign up to receive TelecomTV's top news and videos, plus exclusive subscriber-only content direct to your inbox.