Facebook hopes its 'Workplace' will make Slackers a thing of the past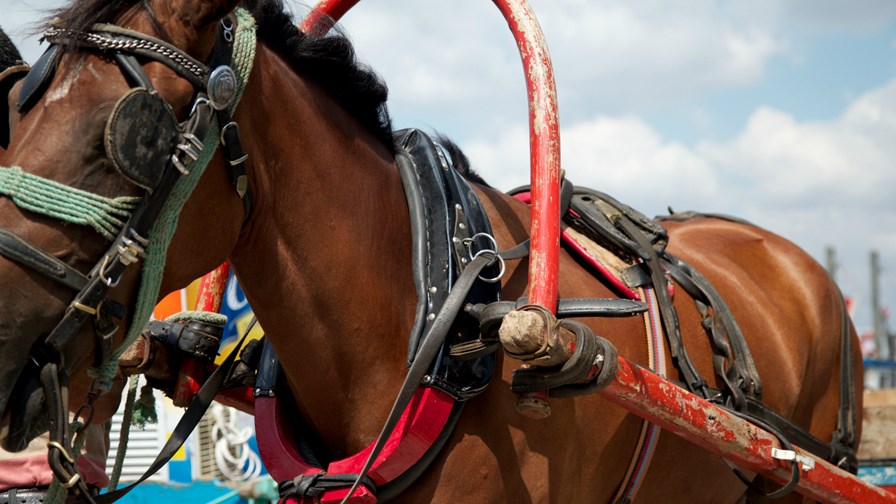 A new management tool and rival to Slack and Salesforce in one package
Nice little earner. US$3 a month per user up to a workforce of 1,000
Will "empower employees with information" - whether they like it or not
Must be good, it's used by the Royal Bank of Scotland
What a wheeze! Facebook is introducing another version of itself to be used specifically in a workplace context. It goes under the imaginative moniker of Facebook Workplace. The idea is that the new product will "help employees collaborate with one another" as well enable them to see and listen to morale-boosting management exhortations direct from the 'C Suite' on Facebook Live and post details of the work they are doing on the 'News Feed'. Sounds wonderful, doesn't it? Anyone who has seen the washroom scene Charlie Chaplin's 1936 film 'Modern Times" will already know what to expect.
What's more, Facebook will charge employers US$3 per month per worker for the first 1000 employees in an enterprise while those signing-up from 1001 to 10,000 workers will be charged $2 and mega-corporations with more then 10,001 staff will pay a mere buck a month per person. A bargain indeed!
Of course, and as we all know, workers already and routinely use the extant version of Facebook for both work-related communication and social chitchat and interaction. And it is the social aspects of Facebook, the very attributes that made the social media site so popular in the first place, that the joyless, Taylorist, Facebook Workplace is designed to negate.
Facebook also hopes that 'Workplace' will compete head-to-head with Slack, the cloud-based so-called "freemium" collaboration platform. Workplace comes without advertising and, it is claimed, is not connected to a user's existing Facebook account/s.
In a press release Facebook commented, "The new global and mobile workplace isn't about closed-door meetings or keeping people separated by title, department or geography". (Really? Ed.) "Organisations are stronger and more productive when everyone comes together." It adds, "With Workplace, organisations are getting more done, making decisions faster and empowering employees with information." Meanwhile, the Julien Codorniou, the head of of Workplace said that the product is designed to 'connect everyone' across a myriad of workplaces.
Presumably there is deep psychological significance behind the fact at it this wondrous new iteration the screen background is not the usual perky Facebook blue but a subdued shade of institutional grey.
Facebook claims that Workplace is already being used by organisations as revered and respected as the Royal Bank of Scotland.
Even that nice young Mr. Zuckerberg was moved to make a comment. "Workplace will help more companies create the kind of open culture that encourages people to connect and share," he posted, adding ,"People do their best work when they have more knowledge of what's going on at their company, and people work together better when they understand their colleagues".
Slack, which stands for "Searchable Log of All Conversation and Knowledge", while free to try, actually costs $6.67 per user per month for the standard version. The company is known to be working on an enterprise version and Facebook has obviously tried to steal Slack's thunder with the announcement of 'Workplace'.
However, no matter how it is spun, Facebook Workplace is, in essence, about control over individuals in the workplace, but presumably even upper management and the brand police balked at calling it "Workhouse" (or even "Workhorse").
Email Newsletters
Stay up to date with the latest industry developments: sign up to receive TelecomTV's top news and videos plus exclusive subscriber-only content direct to your inbox – including our daily news briefing and weekly wrap.