What's up with… Vodafone & Accenture, Ibrahim Gedeon, TPG & Vocus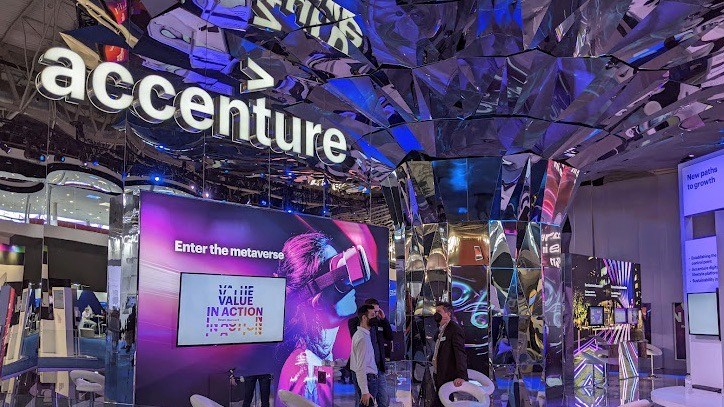 Accenture is taking a stake in Vodafone's Intelligent Solutions unit
Telus CTO Ibrahim Gedeon is retiring
Australia's TPG ends its M&A talks with Vocus
In today's industry news roundup: Accenture buys into Vodafone internal shared services unit; Telus CTO Ibrahim Gedeon is stepping down; Australia's TPG abandons fixed access network sale talks; and more!
Vodafone is revamping and commercialising its internal IT services operation by creating a new entity in which global systems integration and professional services giant Accenture will take an unspecified stake in return for a €150m investment. The new entity will "build on" Vodafone Intelligent Solutions (VOIS), the telco's large internal IT and networking services unit that supports Vodafone's operating units and service provider partners. The unit – which currently has more than 31,000 staff in eight locations, delivering services and support to Vodafone group businesses and partner operations in 28 countries across Europe, the Middle East and Africa and Australia – provides a broad range of IT and professional services, including systems operations, cloud platform and application development, testing, AI/ML-enabled analytics, cybersecurity, BSS support and much more. But as part of CEO Margherita Della Valle's current efforts to streamline its operations and become a simpler company, Vodafone is aiming to "create a scaled, commercially driven and more efficient organisation with high-quality services and enhanced speed to market for its portfolio of offerings." However, it stresses it will retain majority ownership and control of the resulting operation. Vodafone added: "The new unit will utilise Accenture's world-class technology and transformation services, such as its digital solutions and platforms, and deep AI expertise. It will also tap into Accenture's well-known learning capabilities to continuously create new skilling and career paths for its people." Della Valle noted: "Today's announcement is a significant development for Vodafone as we change and simplify the way we work to better serve our customers and drive growth. The partnership with Accenture opens up new opportunities for our company and our people. We're excited about the potential of our new commercial shared services organisation and the potential to serve not only Vodafone's own markets but our telco partners across the industry." And it seems very likely that, with Accenture on board and a focus to make the resulting organisation more commercial, these services will be offered to potential customers beyond the current set of internal and partner customers.
After 20 years as CTO at Telus, Ibrahim Gedeon is retiring from the Canadian operator at the end of 2023. One of the best-known and most outspoken CTOs in the industry, Gedeon shared the news in this LinkedIn post in which he described Telus as "a supportive organisation that believes in innovation and better outcomes". He also highlighted the importance of the telecom industry ecosystem enabled by organisations such as ATIS, the NGMN and the TM Forum and thanked the telco's technology team for making the past 20 years "so enjoyable, [it] felt like working was an endless fun hobby." Gedeon, who is in the final stages of writing a book on the impact of AI and robotics on society, says he will provide a "what's next" update at the beginning of next year: "I am certain, technology, transformation, security, privacy, trust and insights will be at the heart of it," he concluded in his post. The TelecomTV team hopes he finds a new role in the sector – the industry needs smart, ebullient characters like Gedeon.
Australian operator TPG Telecom has ended talks to sell its fixed network infrastructure assets from domestic rival Vocus Group for AUS$6.3bn (US$4bn), stating in an announcement to the Australian Securities Exchange that "the proposed transaction involved considerable complexity and, ultimately, the parties have been unable to reach alignment on the operating model and commercial terms." The proposed deal, initially unveiled in early August, had included TPG's enterprise, government and wholesale assets, as well as associated fixed infrastructure and its residential fixed access business Vision Network, which was put up for a "strategic review" in October 2022. Now TPG says it will explore other divestment opportunities. "TPG remains committed to exploring options to deliver value for shareholders. Noting ongoing strong interest from potential strategic and financial investors in the company's fixed infrastructure assets, TPG will continue to assess value-optimising alternatives and continues to work with Bank of America on our strategic review," it stated in the stock market announcement.
The value of the business SMS messaging sector is set to shrink by an estimated $3bn over the next five years as enterprises increasingly turn to digital platforms and applications for their communications needs, according to a new report from Juniper Research. The volume of so-called 'over-the-top' (OTT) business messages is expected to increase from about 100 billion this year to 375 billion in 2028, according to the research firm, as the "diminishing quality of SMS networks will drive enterprises using mobile business messaging to explore alternative channels, including OTT messaging apps," it noted in this press release. "Reduced SMS network quality is being driven by the rising prevalence of fraud, whilst operators' SMS prices continue to grow to maintain revenue amidst slowing demand for business messaging traffic," noted the Juniper Research team, which urged OTT app vendors to "capitalise on this plateauing SMS market… [by deploying] pricing strategies that attract high-spending enterprises away from established SMS channels."
As low-earth orbit satellite operators, such as Starlink, OneWeb and Amazon's Project Kuiper, proceed to launch thousands of new 'birds' into orbit to blanket the world with heaven-sent connectivity, the Global Satellite Operators Association (GSOA) has released its Code of Conduct on Space Sustainability, which calls on operators to "implement responsible practices that mitigate the risk of in-orbit collision, minimise the threat of non-trackable debris, protect humans in space and limit effects on optical astronomy." Isabelle Mauro, the director general of GSOA, noted in the association's announcement about the code: "Satellites in all orbits deliver vital satellite connectivity and high throughput broadband services. While they offer great promises in bridging the digital divide, they must be launched, deployed, operated and disposed of in a responsible manner." We're sure all satellite operators will comply* and adjust their strategies accordingly (*as long as it doesn't cost them any money or potential business). The GSOA also noted in its announcement that "satellite connectivity can significantly help reduce today's digital divide, as the number of satellite broadband users is set to double to at least 500 million people by 2030." It's a bold prediction, but with better and broader coverage and improved end user pricing, the numbers are certainly set to grow significantly in the coming years.
- The staff, TelecomTV
Email Newsletters
Sign up to receive TelecomTV's top news and videos, plus exclusive subscriber-only content direct to your inbox.