What's up with… Ericsson, Vodafone and Nokia, TPG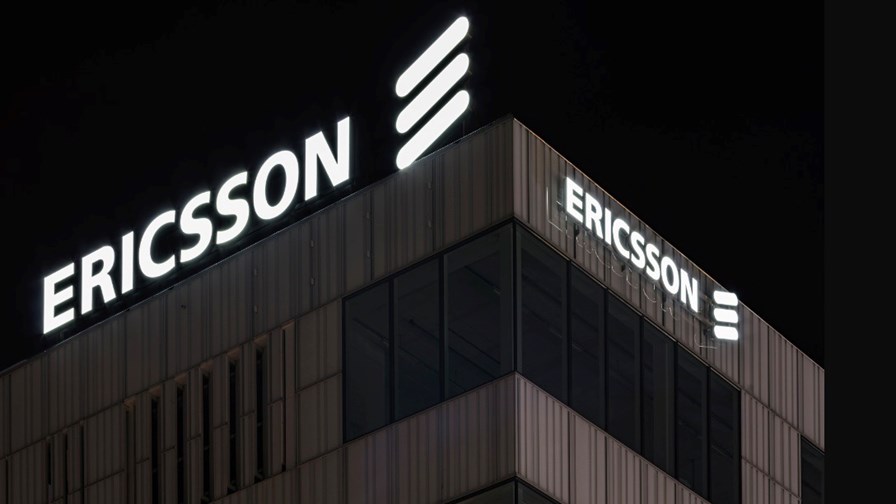 Ericsson lays off 750 field service employees in North America
Vodafone and Nokia eye 5G monetisation with new charging system
TPG explores US$4bn bid for its fixed assets
Ericsson has announced that 750 employees in North America are to be laid off and their field service roles are to be performed by "external providers" with effect from October this year, according to Inside Towers. In a staff memo, the company explained that it had built its business in the region in 2015 with what it described as its "self-perform capability" enabling it to "accelerate local service delivery capabilities during the peak of the 5G cycle". "However, with the downturn in market demand, we can no longer justify the cost this unique capability represents", the vendor has reportedly noted. It argued that as it has consistently worked with "trusted and authorised external providers", its delivery of "network services, from site design and engineering, to continuous preemptive support and network optimisation, will not change." Once its biggest geographic market, North America has brought the vendor a significant pain in the second quarter of 2023, with the region booking a 42% year-on-year decline in sales to SEK14.4bn ($1.4bn) – see Ericsson, Nokia suffer from capex crunch.
Vodafone and Nokia have joined forces for a new cloud-based converged charging system to improve the payment processes for future 5G services. The system is based on Nokia's converged charging software, which allows enterprises, partners and third-party developers to charge customers for new digital services, which have been chosen specifically for the individual needs of the user, "in a completely different way to today's charging mechanisms", Vodafone explained in a statement unveiling the solution. The new commercial model is expected to result in Vodafone Business customers and partners being able to "more easily" adopt 5G services, such as dedicated network slices for critical applications and emergency services. As opposed to today's charging mechanism that usually uses separate platforms to calculate pricing for voice calls, messages, TV or data services, Vodafone argued that the new system triggers new pricing models based on "quality of service, location, dedicated network slices and specific network application programmable interfaces (APIs)". The platform will initially be installed in Italy and the UK, but the operator envisions it being extended to "many more markets" later this year. The company further claimed that the converged charging system has been developed by Vodafone and Nokia. However, a separate statement from the vendor did not suggest that Vodafone has participated in the product development but highlighted that Nokia has started deploying its "5G monetisation software" across multiple European markets served by the telco giant. Responding to a TelecomTV enquiry, Vodafone stated that it works closely with its vendor partners to "ensure any product design meets with Vodafone's requirements. This would cover everything from technical specifications, interoperability (including across multiple markets) and compliance with our privacy and security policies."
Australian operator TPG Telecom has received an offer of AUS$6.3bn (US$4.16bn) for its fixed network infrastructure assets from domestic rival Vocus Group. In an announcement made to the Australian Securities Exchange (ASX), the telco noted that it has granted Vocus (a fibre company operating a 25,000km network that is purpose built for enterprises and the public sector) a period of "exclusive due diligence", which is set to expire on 6 September 2023. The bid covers its enterprise, government and wholesale assets, as well as associated fixed infrastructure, including its residential fixed access business Vision Network. In addition, the offer is currently in "an indicative, highly conditional, non-binding" state, as the two companies have not yet completed discussions and transaction terms are subject to negotiation. TPG maintained that there is no guarantee that "an agreed transaction will eventuate". The move comes after the Australian telco unveiled "a strategic review" of Vision Network in October 2022, which resulted in "a number of non-binding expressions of interest in its fixed network infrastructure assets".
Rakuten Mobile claims it's well on the way to accelerating Japan's contribution to 5G with the completion of a research and development project to create a fully virtualised 5G standalone (SA) radio access network (RAN) using general-purpose hardware and cloud technology. Much attention has been given to Open RAN as a way of squeezing down on the RAN's operational and capital costs through RAN disaggregation. Now Rakuten, in conjunction with Japan's New Energy and Industrial Technology Development Organization (NEDO), maintains that full virtualisation of the 5G infrastructure also provides a way of gleaning major efficiencies by exploiting the 5G standalone's slicing abilities. This might see applications that are happy operating across general-purpose hardware being steered into slices that can run them at a lower cost, while reserving the more expensive high-performance, advanced silicon infrastructure to take care of the applications requiring qualities such as low latency. Rakuten says its research shows that the use of general purpose hardware in this way might reduce operating expenditure (OPEX) and capital expenditure (CAPEX) by 30% or more "compared to conventional mobile networks using dedicated hardware and software, enabling the creation of highly reliable, flexible and economically efficient 5G standalone networks." You can take a deeper dive into the technical details and Rakuten's takeaways on the effectiveness of RAN network slicing here.
The UK's Virgin Media O2 claims rural connectivity is its new thing and says it's committed to rubbing out rural signal not-spots and generally closing the connectivity gap between urban and rural areas. To meet those needs, it is expanding its network in rural areas and has recently upgraded mobile coverage across almost 2,200 square kilometres through the UK's Shared Rural Network programme. In a report entitled the "Great Rural Revival", Virgin Media O2 found that improved rural connectivity could boost the UK economy by £65.1bn. Find out more here.
- The staff, TelecomTV