What's up with… Telia, Microsoft, Telstra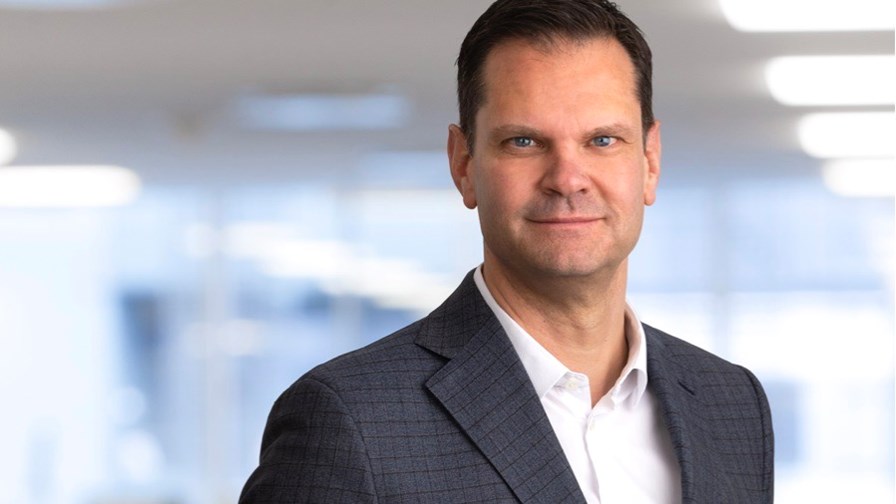 Telia names its new CEO
Microsoft gets UK green light for major M&A move
Telstra acquires cloud and IT services specialist
In today's industry news roundup: Telia has named a former Telenor executive as its next CEO; the UK's competition watchdog gives its approval to Microsoft's acquisition of gaming giant Activision Blizzard; Telstra is acquiring a cloud services specialist to boost its enterprise-focused portfolio; and more!
Telia has appointed Patrik Hofbauer as its next president and CEO, with effect from 1 February 2024. He will replace Allison Kirkby, who announced in late July she was leaving Telia to become the next CEO at BT Group. Hofbauer joins from state-owned gambling operator Svenska Spel, which he has run since late 2018, but he has plenty of telecom operator and media industry experience having been the CEO at Telenor Sweden from 2014 to 2018 and CEO of Telenor Broadcasting in Norway from 2011 to 2014. "Telia plays an important role for its customers and the societies it serves and is uniquely positioned to continue driving digitalisation across its footprint and build on its network and technology leadership position," noted Hofbauer in this press release. "While I have most recently been working outside telecoms, I have followed recent industry developments with great interest, and I am ready to continue executing on Telia's strategy and move forward with its digital transformation programme," he added. Telia's chairman, Lars-Johan Jarnheimer, noted that Hofbauer "has a strong track record of transforming businesses that operate in complex environments, while building highly motivated teams that are focused on customer value creation and growth. Telia has shown good progress in its digital transformation and is continuing to execute on its strategy to deliver value for all of its stakeholders. The board and I are convinced that Patrik is the right person to continue leading this work as president and CEO, together with Telia's experienced executive management team and dedicated colleagues across the organisation." Hofbauer will inherit the reins at a company that has been transformed in recent years by Kirkby, who in just three years at the helm of Telia restructured the Nordic operator's portfolio and put an increasing emphasis on the telco's sustainability strategy. She noted recently during a keynote speech at the DTW23 event in Copenhagen that when she became the CEO of Telia in 2020, the operator was spending significant sums on Champions League soccer rights and advertising-funded TV, markets in which the telco couldn't be a profitable market leader, while at the same time it didn't have a capital allocation for 5G rollouts. It also had a broad portfolio of assets, not all of which were critical to the business, and legacy support systems that meant nothing could be done quickly. "It turned out we needed to change everything," she noted. Kirkby initiated a strategy that focused on delivering optimal fixed and wireless connectivity, developing services that could be offered on top of that connectivity, investing in digital support systems that enabled easier customer interactions and delivering everything in a sustainable way, a move that has ultimately resulted in a return to sales growth this year for Telia, though group margins are hampered by some legacy operations that are still being restructured, as we noted in July. So Hofbauer is inheriting an operation with a very clear focus and which is heading in the right direction in terms of its financials – we'll find out next year how tempted he is to tweak Kirkby's strategy.
The UK's Competition and Markets Authority (CMA) has given its blessing to a revised deal proposed by Microsoft for the $69bn acquisition of gaming giant Activision Blizzard, which was first announced in January 2022. Having had its original deal knocked back by the CMA, Microsoft and Activision in August submitted a new deal that did not include cloud gaming rights. As the CMA noted, Microsoft made a concession that will see Ubisoft, instead of Microsoft, acquire Activision's cloud gaming rights, a move that will put the cloud streaming rights (outside the European Economic Area) for all of Activision's PC and console content produced over the next 15 years "in the hands of a strong and independent competitor with ambitious plans to offer new ways of accessing that content." That concession was enough to get clearance from the CMA, which said that the "new deal will stop Microsoft from locking up competition in cloud gaming as this market takes off, preserving competitive prices and services for UK cloud gaming customers. It will allow Ubisoft to offer Activision's content under any business model, including through multigame subscription services. It will also help to ensure that cloud gaming providers will be able to use non-Windows operating systems for Activision content, reducing costs and increasing efficiency." Sarah Cardell, CEO of the CMA, had some stern words for companies trying to run roughshod over the UK watchdog. "With the sale of Activision's cloud streaming rights to Ubisoft, we've made sure Microsoft can't have a stranglehold over this important and rapidly developing market. As cloud gaming grows, this intervention will ensure people get more competitive prices, better services and more choice. We are the only competition agency globally to have delivered this outcome. But businesses and their advisors should be in no doubt that the tactics employed by Microsoft are no way to engage with the CMA. Microsoft had the chance to restructure during our initial investigation but instead continued to insist on a package of measures that we told them simply wouldn't work. Dragging out proceedings in this way only wastes time and money." Go Cardell!! For more on the CMA's decision, see this announcement.
Telstra is to acquire technology consultancy Versent for AUS $267.5m (US$169m) to help scale its enterprise technology services business, Telstra Purple. The acquisition includes Stax, a subsidiary of Versent that provides a self-serve cloud management platform for enterprise and mid-market customers, which enables them to design, build and run their own cloud. Versent has more than 500 staff, provides a range of IT services to more than 40% of Australia's 100 largest listed companies, has key partnerships with Amazon Web Services (AWS), Microsoft and leading security and data vendors, and generated revenues of AUS $130m (US$82m) in its most recent financial year. It also provides its services to companies outside Australia, particularly across multiple markets in South-east Asia. The Melbourne-based company "earned its market-leading reputation through its award-winning AWS services capability and deep-domain expertise across cloud, security, data, digital, and identity and access management," according to Telstra. "Since launching our Telstra Purple technology services business four years ago, we've seen growing demand for technology solutions – particularly in cybersecurity and cloud-led transformation – as enterprises, governments and whole industries continue to digitise their operations," noted David Burns, group executive at Telstra Enterprise, who said the move supports Telstra's T25 growth strategy. "Versent will bring additional depth to our strong team of experts, help our enterprise customers maximise their investment in cloud-led transformations, and help us meet the growing demand for these specialised services," added Burns. The acquisition process is expected to be completed in about six weeks' time.
Starlink, the low-earth orbit (LEO) satellite operation of Elon Musk's SpaceX company, is on course to start enabling text message communications from space to regular smartphone devices that are out of reach by terrestrial cellular networks in 2024. SpaceX and T-Mobile US announced in August 2022 that they were collaborating on the development of such a service and that messaging would be the first option available, followed by voice and data services. SpaceX has since struck similar deals with a number of mobile operators, including KDDI in Japan, Rogers Communications in Canada, Optus in Australia, One NZ in New Zealand and Salt in Switzerland. As ISP Review notes, initial text services are set to come online starting some time next year.
The saga of Telecom Italia (TIM)'s efforts to sell its fixed access network and international operations division, dubbed NetCo, continues, with private equity firm KKR set to table a detailed and binding takeover offer worth about €23bn by this Sunday's deadline, according to Reuters, which notes that Italy's Treasury department is part of KKR's planned bid and that the final offer might include funds from Italian infrastructure investor F2I. All parties will be hoping that this deal can get all the approvals needed so that the Italian national operator can push ahead with its new strategy and reduce its massive debt pile, which currently stands at about €26bn. But, as ever, the shadow of Telecom Italia's largest single shareholder, French media giant Vivendi, looms large: Any deal will need its approval and it has said all along that it values NetCo at more than €30bn, a far cry from KKR's offer.
Despite claims it had withdrawn staff and stopped its supply of technology products to Russia, Chinese vendor Huawei is still hiring and investing in its operations in the country, according to this report from Forbes.
- The staff, TelecomTV
Email Newsletters
Sign up to receive TelecomTV's top news and videos, plus exclusive subscriber-only content direct to your inbox.