What's up with… Telefónica, VMO2 & Google Cloud, quantum security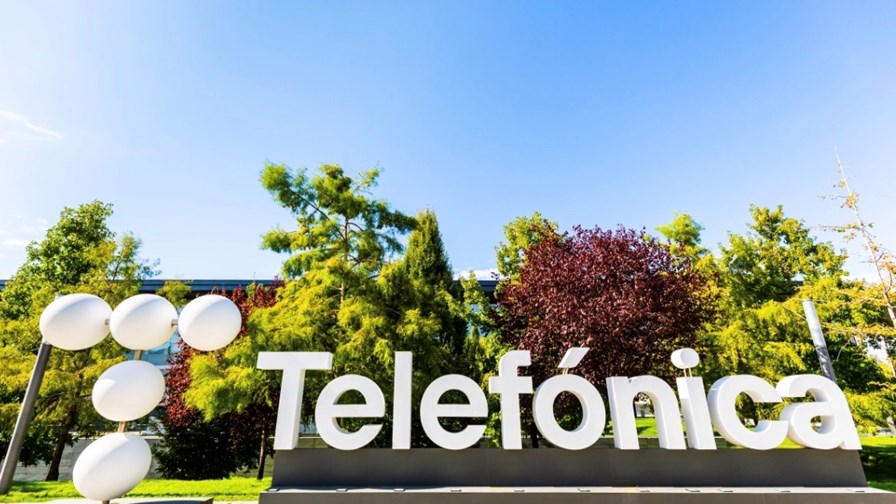 Telefónica preps formation of digital innovation unit
Virgin Media O2 hails data insights breakthrough with Google Cloud
HSBC taps BT and Toshiba's quantum-secured network
In today's industry news roundup: Telefónica looks set to form an internal digital R&D powerhouse; Virgin Media O2 explains how Google Cloud has transformed its use of data and analytics; banking giant HSBC is giving the UK quantum-secured metro network deployed by BT and Toshiba a whirl; and more!
Telefónica is to create a single internal technology team by merging its R&D unit, Telefónica I+D, with its digital development team to create a single outfit called Telefónica Innovación Digital under the stewardship of the Spanish telco giant's chief digital officer, Chema Alonso, according to El Economista. The merger is expected to happen before the end of this year and would create a team of about 1,000 staff, according to sources from Spanish unions, who were informed of the plans earlier this week. The new unit is reportedly being formed to simplify internal structures, avoid overlap with the operator's Telefónica Tech unit, which offers digital services to enterprise customers, and to sharpen the telco's focus on developments associated with AI, data analytics and open network APIs, a development that Telefónica is very keen on, as Juan Carlos Garcia Lopez, SVP of technology innovation and ecosystem at Telefónica, explained during the recent DSP Leaders World Forum – see The time is right for network API services, says Telefónica's Garcia.
Virgin Media O2 says the data infrastructure it has built in the past two years in partnership with Google Cloud has enabled it to transform from "​​a traditional telecommunications business to the 21st century tech company our customers demanded," according to the UK operator's director of advanced analytics and data science, Alberto Rey Villaverde. In a blog shared with the media, he noted that the key to that transformation has been the ability to extract useful information quickly from the masses of data on hand. "As data analysts, our goal is to use the data at our disposal to gather insights to increase efficiency, target customers and improve our products. However, we don't always have a precise question in mind from the outset. We come to the data with high-level problems we want to explore, we ask a question, get an answer, and then refine our journey from there. Iteration is the key. Before we migrated to Google Cloud, iteration was impossible," noted Villaverde. "Migrating our data to Google Cloud has been like switching on the lights in a dark room. Now when we want to know something about our business, with some of the query execution time reduced from 16 hours to 40 seconds, we can refine our way to valuable insights within hours, if not minutes, instead of days or weeks. What's more, the average time for manual testing is now four minutes, as opposed to 44 days, while we experience almost no monthly downtime for our data analytics applications, as opposed to the two hours a month we were used to," he noted, adding that the move has also reduced the operator's carbon footprint. The next phase of VMO2's data transformation is its data democratisation programme, which "aims to put all this valuable data directly into the hands of the business departments that need it, enabling them to self-serve insights quickly and easily to empower informed business decisions. This is an essential part of our journey to becoming the modern telecommunications company that we want to be," said Villaverde.
HSBC has become the first bank to make use of the quantum-secured metro network deployed by BT and Toshiba by "connecting two UK sites using quantum key distribution (QKD) to prepare its global operations against future cyber threats," the financial services company has announced. HSBC noted that the technology will be "trialled in multiple scenarios, including financial transactions, secure video communications and one-time-pad encryption" and will trial "AWS edge computing capabilities using an AWS Snowball Edge device." HSBC will also trial the quantum-secure transmission of data over a fibre link between its global headquarters in Canary Wharf and a datacentre in Berkshire, 62km away. "As the UK's leading network provider, it's critical we ensure our digital infrastructure remains secure against new quantum-based threats," stated BT Group's chief security and networks officer, Howard Watson. "Having launched the world's first trial of a commercial quantum-secured metro network in partnership with Toshiba, we are delighted that HSBC has become the first bank to join. This trial enables global industry partners to collaborate on the next era for network security. We look forward to co-innovating to develop and prove further use cases, demonstrating the power of quantum communications in the UK and worldwide," added Watson. BT and Toshiba launched the quantum-secured metro network in April last year, with consulting giant Ernst & Young (EY) the first customer to make use of the innovative deployment. News of HSBC's involvement came just as BT rival Vodafone was announcing the results of some quantum-safe networking trials.
Following year-long trials, Australian telco Telstra has deployed Ericsson's Cloud RAN technology as part of its commercial 5G network across seven sites in the state of Queensland, according to the Swedish vendor. Telstra claimed the deployment is "the first time" Ericsson's cloud-native infrastructure solutions have been used "anywhere in the world", adding that they are enabling 5G services over the 2600MHz and 3600MHz mid-band frequencies. Iskra Nikolova, network and infrastructure executive at Telstra, explained that the addition of Cloud RAN to its network means it is able to "better manage our capacity across the network to help make sure that areas of high demand, particularly large events and seasonal hotspots, can operate at the high standard" that its customers expect. Read more.
Wholesale fixed broadband network operator Polish Open Fiber Optic, also known as Polski Światłowód Otwarty (PŚO), has raised 5.125bn Polish zlotys (US$1.25bn) from a group of Polish and international banks, as well as the European Investment Bank (you can see the full list of banks here). The operator, which was formed in April following a deal between pan-European operator Iliad and InfraVia Capital Partners, already reaches 3.7 million premises across Poland with its broadband access network, and has raised the funds to upgrade its network from cable broadband infrastructure to full fibre and XGS-PON technology, and to expand it to cover 6 million premises.
Take me to church, said Hozier in his Grammy-nominated song, and that's exactly where Deutsche Telekom (DT) has taken the internet of things (IoT). In partnership with local startup Smartcustos, the German operator has deployed an IoT smart box to remotely control the bell ringing of small local churches. "Via the IoT box, the bell ringing can be automatically activated and stopped from a PC or smartphone, using any calendar app," the operator explained. The device comes with a cellular modem and external sensors to measure temperature and humidity, allowing it to reduce heating costs and help preserve works of art and musical instruments. According to DT, its invention "makes life easier for pastors and sacristans, and also offers potential for the further digitalisation of churches." In recent years, many local church parishes have been forced to merge and this solution means pastors or sacristans no longer have to physically go between churches to manually control the bells. "This example shows, once again, how versatile the internet of things can be… to overcome small and large challenges," commented Dennis Nikles, CEO of Deutsche Telekom IoT, adding that many IoT applications can be easily transferred to other use cases. Find out more.
The criteria being used to decide which are the world's smartest cities are clearly not standardised. Only weeks ago, we reported in this daily news roundup that two separate companies, the International Institute for Management Development (IMD) and Juniper Research, had published very different lists for the global top-five smartest cities: While the IMD had three European cities (Zurich, Oslo and Lausanne) in its top five, Juniper Research had none. Now the analyst firm has unveiled its ranking of Europe's smartest cities and IMD's selections are nowhere to be seen. Instead, Juniper Research has Berlin as Europe's smartest city, followed by London, Barcelona, Rome and Madrid. "Juniper Research's ranking of 50 world cities is based on an evaluation of many different smart city aspects, covering transportation and infrastructure, energy and lighting, city management and technology, and urban connectivity," according to the Juniper team. "The analysis identified Berlin as a leading city due to its focus on improving its transit infrastructure, such as with the MaaS (Mobility-as-a-Service) app Jelbi, which has unified public and private transit in one app. Berlin has also taken proactive steps on shared micromobility and renewable energy generation, demonstrating a joined-up approach to smart city development," the team added.
- The staff, TelecomTV