What's up with… Telefónica, FCC, OpenAI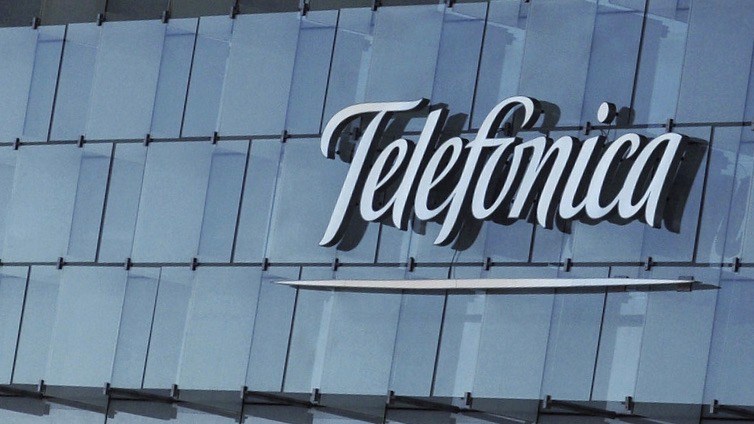 Telefónica mulls sale of Tech unit stake
FCC seeks to close broadband network security loophole
OpenAI considers making its own chips
In today's industry news roundup: Telefónica is reportedly considering the sale of a stake in its fast-growing Tech enterprise digital services division; US regulator the FCC has spied a broadband network security issue and suggests a new body should fill the gap; generative AI specialist OpenAI is reportedly looking at developing its own chipsets; and much more!
Telefónica is exploring the potential sale to private equity investors of a stake in its fast-growing Telefónica Tech division, according to a report from Bloomberg that cites sources with knowledge of ongoing discussions. The division, which is believed to be valued at about €2bn, develops and sells a range of cloud, cybersecurity, internet of things (IoT), data/analytics and AI-enabled services to enterprise customers. During the first half of this year, it generated revenues of €885m, up by 39.6% compared with the same period a year earlier, though it still only represents a small portion of the operator's total sales, which hit €20.2bn during the first six months of this year. The report did not mention why Telefónica might be considering such an asset sale, but the company ended June with a total net debt of €27.5bn so it is likely to be seeking ways to reduce that high number and might well be coming under pressure from its new investor STC Group, which recently acquired a 9.9% stake in Telefónica, to do so. Telefónica has previously raised capital from the sale of network assets or stakes in operating units, most notably the €7.7bn sale of its towers business in 2021 and the €1bn raised from the contribution of its Spanish fibre access network assets to the Bluevia Fibre joint venture it co-owns with insurance giant Crédit Agricole Assurances and investor Vauban Infrastructure Partners. A decision on whether to proceed with the sale of a stake in Telefónica Tech might be revealed during the giant operator's upcoming capital markets day, which is scheduled for 8 November.
Jessica Rosenworcel, chair of the US Federal Communications Commission (FCC), has called for the establishment of an official body to oversee the security of broadband networks and ensure their resilience. "Currently, no federal agency can effectively monitor or address broadband outages that threaten jobs, education, and public safety. And while the FCC has acted on a bipartisan basis to secure our communications networks against companies controlled by hostile foreign governments, the lack of specific authority over broadband leaves open a national security loophole," the FCC said in a recently issued fact sheet. If this were to happen, the FCC would be able to force broadband providers to report and address internet outages, in a similar fashion to the way it does for voice services. It would also enhance the resilience of broadband networks, and ensure that the FCC could "deny companies controlled by hostile foreign governments access to our broadband networks", the watchdog explained. "The pandemic made it crystal clear that broadband is not nice-to-have, but need-to-have for everyone, everywhere. The FCC has a responsibility to respond to this new reality by restoring broadband oversight and adopting net neutrality protections that will allow the expert agency on communications to secure our networks and protect public safety," said Rosenworcel. Her proposal needs to be adopted by the commission for it to come into force.
OpenAI, the company that owns generative artificial intelligence (GenAI) system ChatGPT, is reportedly looking to produce its own AI chips and is considering a potential acquisition deal for the move. According to a Reuters report, the company has been discussing various options to tackle the shortage of AI chips supply since at least last year. Among the possibilities were for OpenAI to develop its own AI chip, for it to have a closer partnership with chipmakers such as Nvidia, and for it to diversify its supply chain beyond Nvidia, which is said to be the market leader in AI chip production (and is also reportedly under scrutiny by the European Commission regarding the same). According to the Reuters report, OpenAI CEO Sam Altman has been vocal about the scarcity of graphics processing units (GPUs) on the market, as well as the high costs associated with AI developments.
That's not the only European telco speculation doing the rounds at the moment… Reuters recently reported that a partial or complete sale of Denmark's national infrastructure operator TDC Net, in which Australian infrastructure investor Macquarie already owns a 50% stake, is being considered. TDC Net builds and runs fixed and mobile network infrastructure across Denmark and was formed in 2019 when the country's national operator split into a networks company (TDC Net) and a services company (Nuuday). TDC Net is facing increasing competition and challenging economics – in the first half of this year its revenues dipped by 2.6% to 3.3bn Danish krone ($465m), while its profits dipped by almost 72% to 178m krone ($25m).
Mobile network passive infrastructure company Phoenix Tower International (PTI) has recently been the target of investor interest, with a Bloomberg report suggesting that a consortium made up of investment companies BlackRock and Grain Management is in advanced talks to buy around 20% in the tower company from funds managed by asset manager Blackstone. The consortium is reportedly looking to spend approximately $1.3bn, a deal that would value PTI at around $6.5bn, excluding debt. However, the report noted that negotiations could fall apart or terms could be amended as no final decisions have been made as of yet. PTI owns and operates more than 22,000 telecom towers across Europe, the US, Latin America and the Caribbean. Just this week, the tower player secured a new credit facility for €1.2bn to consolidate existing loans and to widen its presence in Europe – see What's up with… Bharti Airtel, Singtel, Nvidia.
Orange Poland has struck solar power provider R.Power for the provision of up to 60 GWh per year starting in July 2024. The agreement will provide the operator with the more than 600 GWh of solar energy during the 2024-34 period, which means the energy from R.Power's photovoltaic farms will deliver between 8% and 10% of Orange Poland's annual consumption over the duration of the contract, the operator noted in this announcement (in Polish). "This is our next step towards zero emissions and another agreement concluded in the PPA (power purchase agreement) formula, but the first one regarding photovoltaics on such a significant scale. Thanks to the energy secured as part of this cooperation, renewable sources will also constitute at least 65% of our electricity consumption in the coming years. This means that we are already fulfilling our strategic goal of meeting most of our energy needs from renewable sources by 2025, even taking into account the dynamically growing traffic in our network," stated Liudmila Climoc, president of Orange Poland.
Mauritius Telecom, the state-owned telecom operator in the Indian Ocean island nation, is reportedly exploring possibilities to expand into several African markets. The company is assessing potential takeovers in territories such as Seychelles, Madagascar, the Republic of the Congo and Ghana, as part of a strategy to diversify out of its home market, according to Kapil Reesaul, CEO of Mauritius Telecom, in an interview for Bloomberg. Reesaul noted that the company has all the necessary resources needed to invest in expansion moves, with financial backing from banks. Mauritius Telecom is said to be seeking new and niche markets where it can replicate what it has achieved in Mauritius, including 100% fibre-to-the-home (FTTH) coverage, 1.05 million mobile subscribers (the total population of the country is 1.26 million) and nearly 400,000 fixed lines. According to the report, the telco's profit has risen by 79% in 2022.
Malaysia has reportedly obtained its first commercial private 5G network for enterprise use. State energy company Petronas has launched a private 5G network to improve its internal operations and to bring about "industry-wide change," according to Reuters. It is unclear which telecom player was involved in the deployment in the southeast Asian country. Read more.
- The staff, TelecomTV
Email Newsletters
Sign up to receive TelecomTV's top news and videos, plus exclusive subscriber-only content direct to your inbox.