What's up with… Meta, BT, neurotechnology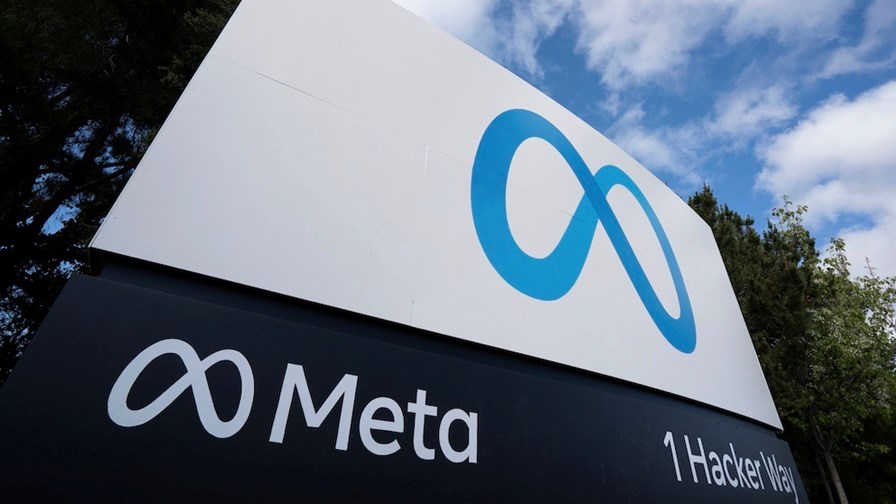 Meta to go head-to-head with Twitter
BT ups its recycling efforts
Neurotechnology plans and predictions raise concerns
In today's industry news roundup: Meta believes Twitter can be bettered and that an Instagram-based app is a 'sane' alternative; recycling is playing a bigger role in BT's sustainability efforts; if you're worried about the implications of AI, your brain might melt once you consider the impact that neurotechnology might have on mankind; and much more!
Meta, the parent company of Facebook and Instagram and home to expensive metaverse developments, has developed a social media app (which may ultimately be called Threads) to rival Twitter and will be based on Instagram, reports The Verge, which has seen a preview of the interface and services. "We've been hearing from creators and public figures who are interested in having a platform that is sanely run, that they believe that they can trust and rely upon for distribution," Meta's chief product officer, Chris Cox, reportedly said during the preview for the company's staff. Sanely run? What can he possibly be referring to? But hold on a moment… Is Mark Zuckerberg and his Meta team just revamping a former failure here? Isn't Threads the messaging app the Instagram team shut down a few years ago? I guess recycling is a good thing these days.
BT Group has reaffirmed its sustainability goals, with its head of circular economy, Matt Manning, highlighting its efforts to reduce e-waste and make its operations more environmentally friendly. In a blog, Manning noted that the UK operator has partnered with N2S and TXO, both of which recycle telecoms equipment and enable it to be reused. BT Group is working with N2S to explore the potential of bioleaching (the process used to extract and recover precious metals from technology equipment so it can be reused), while its work with TXO looks at how kit can be reused internally and how it can be resold into the global market. BT estimates that the programme will recover more than 200 tonnes of copper cable and facilitate the recycling of 2,000 tonnes of lead batteries this year. In total, these activities are expected to generate £4m and will see redundant network equipment recycled and resold to boot. BT has also been exploring ways to remove, reuse and recycle its old legacy networks, such as PSTN (public switched telephone network) and 3G, both of which are some of the most power-hungry parts of its operations. For this purpose, it has created an Exchange Clearance Operation (ECO) programme, which comprises recovering, recycling and reselling equipment from old telephone exchanges. As a result, the telco believes this will allow it to "close down those ageing, inefficient networks and to downsize the number of buildings we have." Admitting that decommissioning equipment on such a scale "is a huge task," Manning explained that it is "vital that we work with companies such as N2S and TXO to reduce waste and preserve valuable natural resources."
The broad remit of Britain's independent data watchdog, the Information Commissioner's Office (ICO), is "to uphold [the] information rights" of UK citizens. It has just issued a new report, ICO tech futures: neurotechnology, which sets out likely development paths for neurotechnology, including within the workplace and the recruitment of personnel. It makes for worrying reading. The ICO predicts that technologies and systems able to monitor neurodata (information passing directly and subconsciously from and between the human brain and central nervous system) will be commonplace within 10 years, and while it will provide many advantages in sectors such as healthcare diagnostics and treatments, wider benefits could well be countervailed by dystopian disadvantages. Apart from the evident totalitarian possibilities such systems could provide, the ICO points out that if neurotechnology is not developed and rigorously tested across a wide enough range of humanity, the systems could be corrupted via inaccurate or incomplete data and thus embody inherent bias to the discrimination and detriment of both individuals and entire communities. Stephen Almond, executive director of regulatory risk at the ICO, commented: "Neurotechnology collects intimate personal information that people are often not aware of, including emotions and complex behaviour. The consequences could be dire if these technologies are developed or deployed inappropriately. We want to see everyone in society benefit from this technology. It's important for organisations to act now to avoid the real danger of discrimination." Thus, the regulator is developing specific neurodata 'guidance' that will consider the impact of the technology which will, by 2025, in addition to interpreting core legislative and technical neurotechnology definitions, also highlight links to existing ICO guidance and provide sector-specific case studies to highlight good practice. The report says that by 2027 or 2028, "as the tracking of employees continues to expand, the workplace may routinely deploy neurotechnology for safety, productivity and recruitment." It speculates that headsets or helmets worn by employee 'subjects' could measure the attention spans of those at work and then "non-invasive devices capable of reading responses" could be used during leisure hours "at home to tailor consumer preferences". And you thought George Orwell's 1984 was scary? Such devices and systems will bring the notion of "consent" under the closest examination. Neurodata is actually generated in the human subconscious and people being monitored would have no (or at the very, very best, minimal) control over what they reveal. As Almond of the ICO says, "If you don't know what the technology is going to reveal about you, can you really consent in advance to the processing of that personal data about you?" Meanwhile, Elon Musk's Neuralink company is developing implantable brain/computer interfaces and, last month, got permission from the US authorities to conduct trials of the new technology on human beings.
The board of Telecom Italia (TIM) is set to meet on 19 June and announce a decision on the sale of its NetCo unit (domestic fixed access and international networks) on 22 June, according to Reuters. It also stated that there are still two interested parties – private equity firm KKR and a partnership between Italian state lender CDP and infrastructure investor Macquarie – that are both set to submit improved bids by this weekend. But unless their bids, which are reportedly in the €19bn to €21bn range, are drastically improved, it's hard to see Telecom Italia's largest single investor, French media giant Vivendi, approving a deal, as it values the NetCo unit at around €31bn. And so the saga continues: Something, at some point, will have to give…
News of the imminent improved bids comes in the wake of strike action by Italy's telecom workers, who walked out en masse on 7 June to protest against the break-up of Telecom Italia and the plans by Italian telco Wind Tre to split out its network unit.
In a show of dedication to achieving digital services provider (DSP) status, Veon has announced that one of its operations, Beeline Kazakhstan, has launched a software company. Dubbed QazCode, the new entity will include 350 developers with expertise across software development, big data analytics, cybersecurity and artificial intelligence (AI). The end goal of the software company is to develop new digital products and services for local Kazakh and international clients, as well as other Veon subsidiaries. "The creation of a software development company is a natural expansion of our digital operator strategy. Beeline Kazakhstan has been at the core of originating world-class digital services through its excellent IT development team who create solutions not only for our connectivity base but for the broader digital ecosystem in Kazakhstan. Given their scope and expertise in creating compelling digital products for both internal and external customers, it makes absolute sense to give them a new identity," said Evgeniy Nastradin, CEO of Beeline Kazakhstan. Read more.
The proliferation of powerful home Wi-Fi networks is set to cause interference headaches for users and service providers, according to AI-enabled smart home services and technology specialist Plume. The warning was highlighted in the company's latest monthly IQ insights document, which draws on data from more than 2.5 billion connected devices in more than 48 million locations. According to Plume's stats, there was a significant increase in the number of neighbouring Wi-Fi networks that each Plume HomePass-powered smart home network can see: "These neighbouring signals have the potential to create interference when communicating with devices," noted the company. It added: "When comparing the second half of 2021 to the same period in 2022, the average number of surrounding networks has increased by 11%, to an average of 28.6 per home, globally. This means there are almost 29 Wi-Fi networks competing for the same airspace, leaving communications service providers (CSPs) and their customers with possible interference problems that, if not managed proactively, could lead to quality of experience (QoE) issues." Read more.
Over the past few years, the global telecoms sector has witnessed a remarkable and continuing flurry of mergers and acquisitions as infrastructure funds and other investors, public and private, have made huge sums available to boost the rollout of digitisation technologies and systems. Until recently there was a great deal of money chasing comparatively few opportunities and the easy availability of cash drove the valuations of broadband companies, telcos, digital service providers (DSPs) and datacentres through the roof. But that was then, and this is now, and the new realities of geopolitical instability, supply-chain disruptions, higher interest rates and overarching concerns about national, regional, international and supranational macroeconomics are evident and ongoing and impacting the merger and acquisition (M&A) market. Interestingly though, and perhaps counterintuitively, a new report from CoBank's Knowledge Exchange division shows that despite the slowdown, valuations of telcos and their ilk remain consistently high. CoBank is one of the biggest private providers of credit to the US rural economy and while its new report, Slowdown in M&A Activity Does Little to Dent Private Valuations for US Communications Companies, is focused on the US experience, the points it makes are of global application and significance: It stresses the continuing prospects and opportunities for growth, the importance of brand strength and equity, market strength and position and governmental financial support for the building of new networks. Indeed, the report says, "Looking ahead, we expect M&A activity to pick up once the aforementioned headwinds subside, as the consolidation theme for private communications companies still has a long way to go." The report also notes that private market acquisitions generally "are being made at valuations based on an EBITDA multiplier in the high teens to low 20s." And adds that private market valuations remain higher than for publicly traded providers. Jeff Johnston, CoBank's lead economist for the communications sector and the author of the report, says a major reason for such high valuations is that "many smaller rural communications providers offer service in less competitive markets and typically have high brand equity within the community." In addition, "private communications providers typically have attractive growth opportunities as they expand into unserved and underserved markets, often with financial support from state and federal government agencies."
Sometimes and, frankly, rather too often, technology journalists get UK government press releases that seem to promise a lot but on closer examination turn out to be well-padded verbiage providing little of real substance. One such is the announcement that a 'timeline' is to be set (not a 'deadline' you'll note) along which, somewhere down the months and years to come, surveillance cameras that have been manufactured in China will have to be removed from "sensitive sites". The Procurement Bill that is wending its leisurely way through the legislative labyrinth will, apparently, modernise and change the long-established systems by which the British state buys all sorts of things; stuff on which the government spends upwards of £300bn a year. A proposed amendment to the bill will see the insertion of a clause mandating the "removal from the procurement supply chain of physical surveillance equipment produced by companies subject to the National Intelligence Law of the People's Republic of China." A "National Security Unit for Procurement" is to be established within the Cabinet Office with the remit to "investigate suppliers who may pose a risk to national security and assess whether companies should be barred from public procurements." To this end, "The specialist team will work across government, including liaising closely with our intelligence agencies." It will also have the power to investigate the communications supplier network and "recommend to ministers which suppliers should be investigated for debarment." What this will mean in (not-immediate) practice is that video surveillance hardware and software from Chinese state-owned manufacturers, such as Dahua and Hikvision, will eventually be removed from networks deemed to be "sensitive". It's an initiative that seems to take as its model the Spanish concept of "mañana" but minus its innate sense of urgency. The trade body, the British Security Industry Association (BSIA), reckons there are more than 21 million professional video surveillance cameras in use in the UK, of which just 1% are operative in the public sector.
The enterprise arm of Telefónica that focuses on innovative technologies, Telefónica Tech UK&I, will add a suite of new services from IBM into its Security Operations Centre (SOC) managed services. As part of the agreement, Telefónica Tech's SOC analyst teams will use IBM's 'QRadar' Suite to "strengthen their capabilities in managed threat detection and response". Some of the new features include endpoint detection and response (EDP)/extended detection and response (XDR), security information and event management (SIEM), as well as security orchestration, automation and response (SOAR). According to the telco, this will allow its analysts to work "with greater speed, efficiency and precision across core toolsets to offer an enhanced service to customers". The partnership builds upon a wider cybersecurity collaboration between IBM and Telefónica Tech that aims to offer managed security services to their joint customers. Peter Moorhead, CTO of cybersecurity at Telefónica Tech UK&I, said the collaboration with IBM "empowers us to deliver a level of comprehensive security that sets us apart from the competition," adding that the company is committed to being "ahead of the curve in cybersecurity". Find out more.
- The staff, TelecomTV