What's up with… Telecom Italia, Mavenir, Bharti Airtel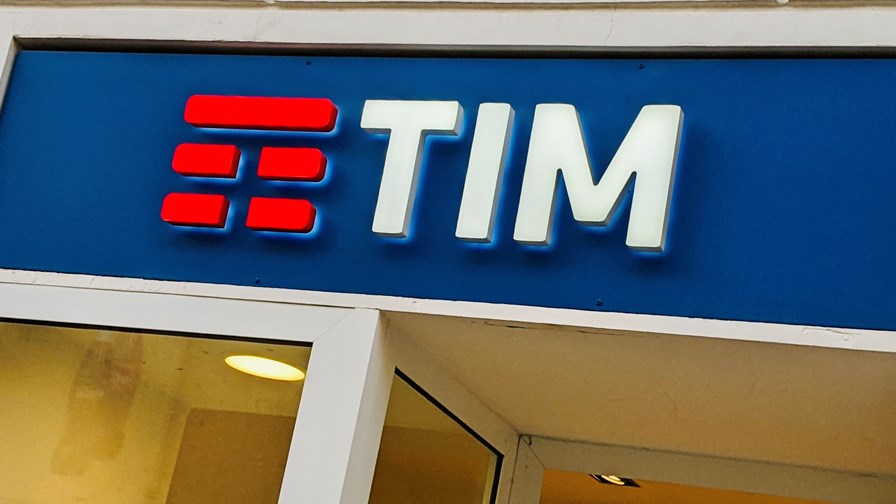 Bidder for Telecom Italia's NetCo unit drops out
India's Bharti Airtel deploys Open RAN with Mavenir
Airtel reports 19% increase in full-year revenues
In today's industry news roundup: Further uncertainty swirls around Telecom Italia's M&A strategy; India's Bharti Airtel has bitten the Open RAN bullet with Mavenir, according to reports; Airtel's sales and subs numbers are still on the rise; and much more!
The saga encompassing the fate of Telecom Italia (TIM)'s fixed network just keeps dragging on. The latest setback comes in the form of the consortium formed by state lender CDP (Cassa Depositi e Prestiti) and Macquarie Infrastructure pulling its offer to buy TIM's NetCo (fixed line and international networks) division, according to Bloomberg. The consortium had last month decided to increase its previous bid but has now backed out of its offer (which was believed to have been €19.3bn, compared with a higher bid from private equity firm Kohlberg Kravis Roberts (KKR) which is reported to amount to €21bn). Bloomberg stated that the decision may have been affected by concerns over antitrust issues but noted that the state lender could still play a role in a future phase of a deal. In a separate report, Reuters has claimed that Macquarie is raising legal concerns regarding a plan, which is supported by the Italian government, for a joint offer by KKR and CDP. TIM's board has set a deadline of 9 June for potential improved offers by CDP and KKR after it deemed the previous ones to be "not yet adequate". The Italian operator needs to sell NetCo to reduce its staggering €25bn debt.
Still with TIM… The Italian telco has joined forces with the National Research Council of Italy (CNR) to develop research activities and projects in the field of smart cities and urban intelligence. One of the main goals of the agreement, which will initially last for four years and could be extended, is to identify and develop research programmes, training, technology transfer schemes and other initiatives in the sector. The two parties will work on the 'Digital Twin Cities project', an initiative that uses "integrated digital systems, widespread sensors and predictive analytics to virtually replicate the city and its systems, with the goal of pinpointing a new model of urban planning and management", the operator noted in its announcement. According to the president of the CNR, Maria Chiara Carrozza, the possibility to use data collected in TIM's Urban Genius platform will enable the research body to create simulators that "can improve efficiency and resilience in the management of urban environments." Elio Schiavo, TIM's chief enterprise and innovative solutions officer, added that TIM's technology and expertise can enable local administrations to design "the cities of the future" and to achieve objectives related to economic development, cost controls and "more efficient policies on the ground."
Bharti Airtel is to deploy Open RAN systems from Mavenir as part of its current nationwide 5G rollout, according to reports in the Indian business press. The telco, which says its 5G network is already up and running in more than 3,000 towns and cities across India, is deploying Mavenir 4G and 5G Open RAN technology at some 2,500 sites in rural parts of the country and plans to expand this to 10,000 sites, according to The Economic Times, which cited sources with knowledge of the deployments. The two companies have been working closely on Open RAN developments for a while now: In April 2022, Mavenir and Airtel announced the results of successful 5G Open RAN trials conducted in Chandigarh and Mohali in the north of the country over the 3500 MHz spectrum band. At that time, Airtel's CTO, Randeep Sekhon, noted: "This is a major milestone for the Open RAN ecosystem in India, and yet another validation of the growing readiness of 5G networks based on open architecture. Airtel is delighted to spearhead the innovation efforts of the O-RAN Alliance in India. We look forward to deepening our technology partnership with Mavenir and collaborating to accelerate the deployment of these radio access networks." And now, it seems, that deployment has begun.
Reports of the Open RAN deployments came as Bharti Airtel, which provides mobile and fixed services to consumers and businesses in India and in multiple markets across Africa, reported its fiscal full-year financial results. Revenues for the 12 months to 31 March 2023 were up by 19.4% year on year to 1,391bn Indian rupees (INR) (US$16.9bn), while its earnings before interest and tax increased by 41.7% to INR352bn (US$4.23bn). The telco, which is the second-largest operator in India behind Reliance Jio, ended the financial year with 375.3 million customers in its domestic market, up by 4.7% compared with a year earlier, and 140 million in Africa, up by 9%. Of its total customers in India, 335.4 million were mobile customers, of which 224 million were 4G customers. It is not yet reporting its 5G customer numbers in its financial reports, but is building out its network fast and noted in its earnings statement that it expects to reach "all major towns and key villages" across India with its 5G service by the end of this year.
India's Vodafone Idea has stirred up something of a hornet's nest after complaining to the country's industry watchdog, the Telecom Regulatory Authority of India (TRAI), that its competitors, Reliance Jio and Bharti Airtel, were working to Idea's business disadvantage by distorting the market though "predatory pricing" and offering "unlimited" data usage tariffs for 5G at 4G prices. The TRAI's response, reports The Indian Express, was to start a wide-ranging investigation into the tariff plans, both current and expired, of all Indian telcos and service providers, including Vodafone Idea and the state-owned telco BSNL. The investigation will cover 5G, 4G, 3G and even 2G plans going back years as it looks at the tariffs of the complainant as well as the complainees, which is something that has taken Idea by surprise. It just goes to show that, when aroused, a hornet will sting anyone within its range, not just those standing nearest to the nest. It will be a mammoth and costly effort for the operators as well as the regulator. In a statement, the TRAI said the intent is to determine whether, now or in the past, all operators have violated regulatory guidelines by offering either 'unlimited' plans or indulging in any form of predatory pricing. A spokesperson for the TRAI commented, "It needs to be found out when did it all start and who were the first ones to start." One of the regulator's first actions as the investigation began was to reject Vodafone Idea's allegation that Jio and Bharti were involved in a concerted strategy of predatory pricing by offering 5G at 4G rates. Examination showed that, as their tariffs are not below cost, they are within regulatory parameters and therefore legal. Turning to Vodafone Idea, the TRAI spokesperson said, "Vodafone Idea today does not have a significant market share of 30% in the majority of [India's telecoms] circles, but it had in the past. It is therefore necessary to find out whether it indulged in predatory pricing in the past." Oh dear, as the old adage has it, "Be careful what you wish for."
In striking contrast with a recent decision by the UK's Competition and Markets Authority (CMA), the European Commission has approved the proposed attempt by Microsoft to buy video games company Activision Blizzard for $69bn. Following an in-depth probe, the commission has ruled that the proposed acquisition would "no longer raise competition concerns", and it would ultimately "unlock significant benefits for competition and consumers" as Microsoft has pledged to fulfil certain commitments related to cloud gaming. As such, Microsoft will provide a free 10-year licence to consumers in the European Economic Area (EEA) that would allow them to "stream, via any cloud game streaming services of their choice, all current and future Activision Blizzard PC and console games" for which they have a licence. There will also be a decennary free licence to cloud game streaming service providers allowing EEA-based gamers to stream "any Activision Blizzard's PC and console games". The commission explained that the new licensing policy will ensure that consumers will be able to stream Activision games via "any cloud game streaming service of their choice and play them on any device using any operating system". It reached this conclusion after finding that Microsoft "would have no incentive to refuse to distribute Activision's games to Sony, which is the leading distributor of console games worldwide." According to Margrethe Vestager, executive vice president of the European Commission in charge of competition policy, the decision is "an important step" in the direction of protecting both competition and innovation in the gaming industry. In April, the CMA rejected the proposed takeover, stating that Microsoft's behavioural remedy to address the regulator's concerns related to cloud gaming services had "significant shortcomings" – see Game over for Microsoft's Activision Blizzard dream.
The European consortium developing Eagle-1, which is set to be the first space-based quantum key distribution (QKD) system, has a new member partner that will take it a step closer to what it calls a "major technology breakthrough that paves the way for secure communications" in the European Union. The consortium, which was announced last autumn and includes the European Space Agency (ESA), the European Commission (EC) and 20 space companies in Europe, plans to launch the low-earth orbit (LEO) Eagle-1 satellite in 2024: It will be operated by SES, the Luxembourg-headquartered satcoms company, while the satellite itself is from Sitael of Italy. The new consortium partner is Tesat, which has developed the QKD payload, comprising the Scalable Optical Terminal SCOT80, which will establish a secure optical link from space to ground, as well as the QKD module of the satellite. Other ESA member states involved in the project include Austria, Belgium, the Czech Republic, Italy and Switzerland. Eagle-1 will deliver secure transmission of encryption keys across geographically dispersed areas and connect the EU's national quantum communications infrastructures across the EU's planned "sovereign autonomous cross-border quantum-secure communications network". Thus, Eagle-1's primary purpose will be to demonstrate the feasibility of QKD technology within the EU using a satellite-based system, validate QKD technologies from low-earth orbit to the ground, and provide mission data for the development and deployment of the European Quantum Communication Infrastructure (EuroQCI), which will be integrated into the European secure connectivity system. It will allow the EU to prepare for a sovereign, autonomous cross-border quantum secure communications network. Once launched next year, the Eagle-1 satellite will complete a three-year in-orbit mission. "During the operational phase, the satellite will allow European Union governments and institutions as well as critical business sectors early access to long-distance QKD that would [pave] the way towards an EU constellation enabling ultra-secure data transmissions," noted SES.
Japanese tech giant Hitachi has established a new unit called the "Generative AI Center" to "promote the safe and effective use of generative AI," a technology that the company expects will "generate a huge paradigm shift in the future of technology and AI." According to Hitachi the unit will pull together the expertise of "data scientists and AI researchers who have knowledge of generative AI, as well as specialists in the fields of in-house IT, security, legal affairs, quality assurance, intellectual property, and other areas. Together they will promote the use of generative AI whilst also importantly managing the risks." It added: "The Generative AI Center will play a pivotal role in accumulating know-how and insights from using generative AI in the activities of the 320,000 employees of the Hitachi Group, including writing, summarising, translation, and code generation, thereby powering a value creation cycle through which a safe and secure environment for customers can be offered. Specifically, for customers considering the use of generative AI, the centre will start offering consulting services in June to support use cases and value creation, while controlling risks by combining its expertise in AI utilisation, security, intellectual property, and other areas." Read more.
- The staff, TelecomTV