What's up with… Telecom Italia, Bell Canada, Apple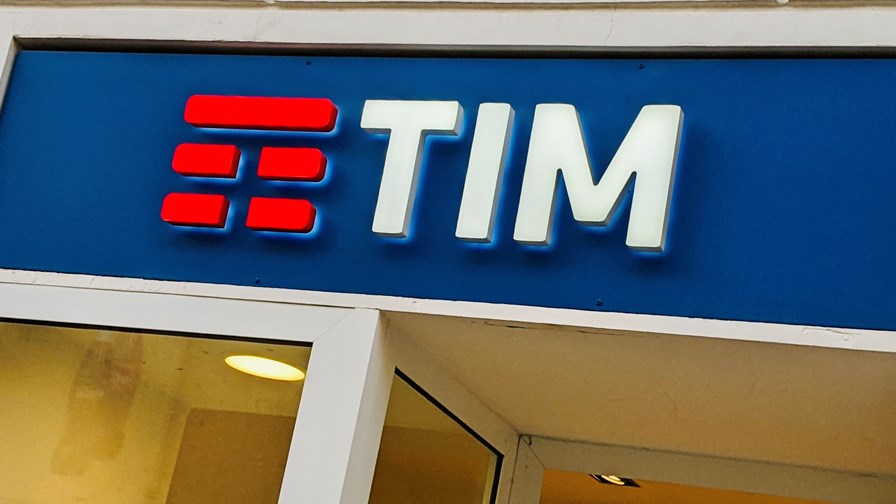 Telecom Italia still wants higher NetCo bids
Bell Canada buys cloud services specialist
Apple reports surprisingly good iPhone sales
In today's industry news roundup: The attempted sale of Telecom Italia's NetCo unit drags on as the telco once again rejects the latest offers; Bell Canada is beefing up its cloud services capabilities with a strategic acquisition; Apple reports better than expected overall revenues driven by impressive iPhone sales; and more!
Telecom Italia (TIM)'s efforts to sell its NetCo (fixed line and international networks) division are no nearer any kind of conclusion. The Italian telco's board has examined the latest offers from private equity firm Kohlberg Kravis Roberts (KKR) and a consortium formed by state lender CDP (Cassa Depositi e Prestiti) and Macquarie Infrastructure, and "deemed them not yet adequate". KKR is reported to have offered €21bn, while the CDP-led consortium's offer is believed to have been €19.3bn: Both fall well short of the €31bn valuation assigned to NetCo by Telecom Italia's single largest shareholder, French media giant Vivendi. Telecom Italia says at least one of the bidders has suggested it can once again improve its offer, so the TIM board has now set a deadline for 9 June for any further and improved offers. Meanwhile, it seems patience is running thin over the lengthy and potentially pointless process, with Reuters reporting that the Italian government is ready to support a joint offer by KKR and CDP "in a bid to end [the] stalemate" and raise some much needed funds for Telecom Italia so it can reduce its burdensome €25bn debt pile.
And speaking of Telecom Italia's debts… The telco also announced today a €360m loan from the European Investment Bank (EIB) to help fund its 5G rollout. "The EIB financing… will enable TIM to expand 5G coverage across Italy by the end of 2025 using 700 MHz bands. The operation supports the objectives of the 2030 Digital Decade, the EU programme defining digital ambitions for the next ten years, including developing secure and sustainable digital infrastructure, the digital transformation of businesses, and the digitalisation of public services. In addition, the financing will allow the TIM Group to have access to a debt instrument on more favourable terms than those offered on the bond banking market." Read more.
Bell Canada (BCE) is acquiring Montréal-based cloud services specialist FX Innovation for an undisclosed sum to tap into the growing demand from enterprises for cloud-based services. "This agreement leverages the strengths of the two companies to help businesses realise their digital transformation ambitions with integrated multi-cloud solutions," according to the operator. "FX Innovation's expertise in cloud managed and professional services, combined with Bell's national scale, resources and world-class fibre and 5G networks, will deliver end-to-end solutions to help enterprises innovate and grow their business. Together, this agreement will enable both Bell and FX Innovation to scale their businesses, driving services growth while delivering even greater value for their clients," it added in this announcement.
That news came as Bell Canada reported a 3.5% year-on-year increase in first-quarter revenues to $6.05bn but a 4.8% decline in adjusted net earnings to $772m. "Overall, our performance in wireless and internet helped to drive strong 3.5% consolidated revenue growth, offsetting the impacts of an advertising slowdown within our Bell Media segment," stated president and CEO Mirko Bibic. "Our mobile phone postpaid net subscriber activations were up 26.5%, with 5.4% higher wireless service revenue. We also added nearly 48,000 new FTTH customers in Q1, up 24% over last year, with consumer internet revenue up 10%. In line with our broadband network buildout plan, we invested close to $1.1bn in capital expenditures in Q1, and remain on pace to expand our fibre footprint by 650,000 locations and cover 85% of the population with our 5G service by the end of 2023. While we're currently experiencing an uncertain economic environment amid headwinds, inflationary cost pressures and regulatory uncertainty, we remain committed to our corporate purpose to advance how Canadians connect with each other and the world. As we look ahead to the remainder of 2023, we are confident in our ability to continue delivering results with consistent, strong execution," he added. Read more.
Apple has reported revenues of $94.8bn, down 3% year on year, and an operating profit of $28.3bn, down by 5.7%, for its fiscal 2023 second quarter that ended on 1 April 2023. "We are pleased to report an all-time record in services and a March quarter record for iPhone despite the challenging macroeconomic environment, and to have our installed base of active devices reach an all-time high," noted CEO Tim Cook. "We continue to invest for the long term and lead with our values, including making major progress toward building carbon-neutral products and supply chains by 2030," he added. As CNBC reported, the results were better than expected, fuelled by impressive iPhone sales, up slightly year on year to $51.3bn. Read more.
According to research house Omdia, Apple shipped 57 million smartphones during the first quarter of this year, slightly up on last year. This gives it a global market share of 21%, just below market leader Samsung with 22%. Read more.
- The staff, TelecomTV