What's up with… European telco JV, Rakuten, used smartphone demand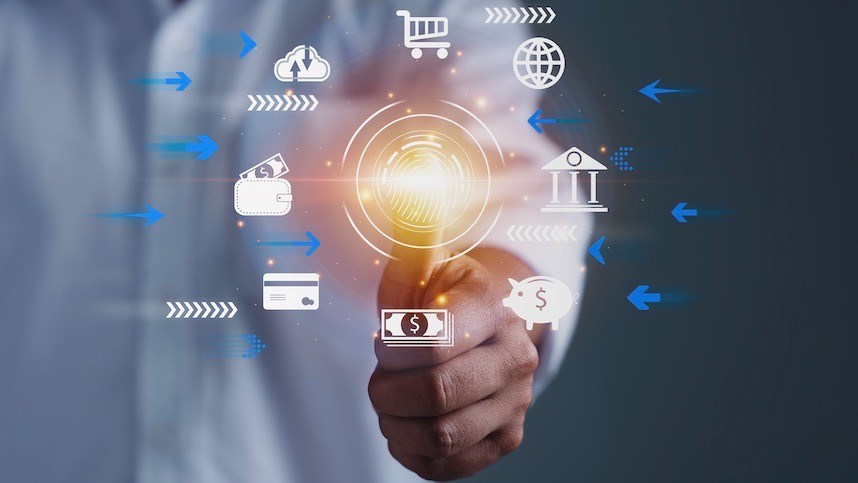 Euro telco giants plan digital ID joint venture
Rakuten to raise funds to support its mobile operations
Trade-in schemes boost market for used smartphones, finds IDC
In today's industry news roundup: Quartet of Europe's largest telcos intend to form a digital identification JV; Rakuten Group seeks to raise billions to shore up its mobile operations; the market for used smartphones keeps rising, with its value set to hit nearly $100bn by 2026: and more!
Europe's four largest telecom operators – Germany's Deutsche Telekom, France's Orange, Spain's Telefónica and the UK's Vodafone Group – have notified the European Commission of their intention to form a digital identification joint venture that aims to support the targeted advertising and marketing requirements of "brands and publishers," according to the details of an EC document published by the Directorate-General for Competition, which will decide by 10 February whether to approve the joint venture (with or without concessions) or whether it requires an antitrust review. The document notes that the planned venture would "generate a secure, pseudonymised token derived from a hashed/encrypted pseudonymous internal identity linked to a user's network subscription, which will be provided by participating network operators" that would then allow digital publishers and brands to recognise the user and "optimise the delivery of online display advertising and perform site/app optimisation" without needing to reveal any personal data. Users would be able to access a portal that would allow them to manage a list of publishers and brands to which they have provided consent. The move appears to be an effort to create a more trusted and secure intermediary between mobile users and digital services than the platforms operated by major search and advertising delivery giants, such as Google and Meta/Facebook.
Japan's Rakuten Group is aiming to raise 250bn yen (US$1.89bn) from the sale of bonds to provide it with additional working capital for Rakuten Mobile, the Japanese operator that is still spending a lot more on its network rollout than it generates in sales, according to Nikkei Asia. The mobile operation has been a cause of concern for investors over the past year in particular as its finances have been dragging down the overall performance of the broader group, but the Rakuten Group management has always stuck with the line that investment now will pay off in the future by providing a digital infrastructure that will benefit all of its various lines of business. In the third quarter of 2022, Rakuten Mobile racked up an operating loss of more than $860m – see Rakuten holds firm on mobile strategy despite Q3 losses and subs decline.
Global shipments of used smartphones are estimated to rise by 11.5% year on year to 282.6 million units in 2022, according to IDC, driven by trade-in programmes implemented by mobile operators. The research house's latest forecast predicted the segment of officially refurbished and used smartphones will continue the upward trend in the next few years, with shipments rising at a compound annual growth rate (CAGR) of 10.3% between 2021 and 2026 to 413.3 million units. According to IDC, the market for used handsets will be valued at $99.9bn in 2026. Trade-in initiatives have a "significant role in speeding up refresh cycles through telco and retail-driven promotions" in mature markets, such as the US, Canada and western Europe. As a result, trade-in value has increased, pushing prices up in the secondary market. Trade-in schemes are also on the increase in many countries around the world where this is still a new concept for consumers, noted IDC. "Used devices demonstrate more resilience to market inhibitors than new smartphone sales as consumer appetite remains elevated in many regions," said Anthony Scarsella, research manager at IDC.
5G is the opium of the masses, according to an Indian politician. In a strange speech given last Saturday at the launch of Reliance Jio's 5G services in the northern Indian state of Rajasthan, the state's chief minister, Ashok Gehlot, told an audience of assembled worthies that the internet, to which 5G will provide high-speed mobile access, is now pretty much like the highly addictive drug derived from sap exuded from the seed pods of the papaver somniferum poppy which, when prepared for ingestion or smoking, sends the addled user off to a fantastic dreamland for many hours at a time. Doesn't sound much like the internet I know, but still… Chief minister Gehlot was inaugurating commercial 5G services in three major cities in Rajasthan – the state capital Jaipur, together with Jodhpur and Udaipur. As reported by the AniNews news agency, the minister said: "The internet is like opium these days. Everyone knows what happens to those who do not take opium. If internet users go to a village or town and do not get a signal, their mind gets disturbed. Hence the internet has its own importance." Well, that's one way of putting it. Gehlot continued: "I congratulate the people of Rajasthan… Jio has brought quality improvement to e-services and 5G will bring a new revolution in this direction. The dream of good governance will also come true with 5G." He added that Rajasthan is the sub-continent's primary consumer of "internet data" and observed that "knowledge is power" and that the internet "has become a medium of knowledge". Right, I'm off for a lie down.
The industry's fascination with network slicing seems to be never-ending! In a recent demo, Philippine operator Globe showcased how the network architecture can be used to provide dedicated network channels for various use cases, including cloud gaming, a virtual reality laboratory, video conferencing, video surveillance and analytics, and remote assistance. These applications were tested by the company using 5G standalone (SA) and four network slices end to end, resulting in speeds of up to 200Mbit/s for downloads and 100Mbit/s for uploads on a single slice. According to Globe, 5G SA with network slicing can open up "new opportunities for businesses across a range of industries, as it enables Globe to provide products and services that are tailored to specific demands". Read more.
In the US, the Federal Aviation Administration (FAA) is to introduce regulations requiring all passenger and cargo aircraft in the country to have 5G C-band-tolerant radio altimeters, or other approved bandwidth filters, installed by early 2024. The new Airworthiness Directive (AD) will come into effect on 24 February next year. It follows another directive that became mandatory in December 2021, which prohibited passenger and cargo operations "in the vicinity of 5G C-band wireless transmitters" unless individually approved by the FAA itself. In various statements, the FAA has written, "We anticipate some altimeters will be too susceptible to 5G interference. To preserve safety, aircraft with those altimeters will be prohibited from performing low-visibility landings where 5G is deployed because the altimeter could provide inaccurate information." Another stated: "With 5G, the frequency band is between 3.7-3.98GHz, well close to that of the radio altimeter frequency. This can cause interference in the radio altimeter which can lead to erroneous altitude measurements." And an Airworthiness Directive (AD) related to Boeing B747 aircraft from the B747-100 through the B747-400 identified "C-band 5G interference on radar altimeters that may affect autopilot, flight director, and landing systems. As a result, it requires modification to the Airplane Flight Manual for takeoff, approach, landing, and go-around/missed approach procedures." The FAA added that airlines are "making progress at retrofitting their aircraft to accommodate the 5G C-band transmissions" but qualified the statement with "this longer-term solution makes the retrofits mandatory". In addition, the FAA is requiring airlines to "revise their flight manuals to prohibit low-visibility landings after 30 June 2023, unless the retrofits have been completed on that airplane." The agency added that it continues to liaise with "wireless companies, aviation stakeholders and other federal bodies, including the Federal Communications Commission and the National Telecommunications and Information Administration." Hitherto, some international airlines have been loath to install expensive C-band-tolerant radio altimeters or bandwidth filters but will now have to pay up and retrofit the equipment if they want to continue to fly to the US. As far as the US itself is concerned, Airlines for America, the trade body representing the likes of Delta, United and American said: "Carriers are working diligently to ensure fleets are equipped with compliant radio altimeters, but global supply chains continue to lag behind current demand. Any government deadline must consider this reality." In other words, the February 2024 deadline may not be met.
In France, Iliad (which offers its services under its Free brand) is putting price pressure on its mobile service rivals – namely Orange, Bouygues and SFR. With more than 14 million mobile customers in France, the telco announced last year that it would retain its monthly fees of €19.99 (for unlimited calls and texts as well as 210 Gbytes of data per month) and €2 (for unlimited texts, 2 hours of voice calls and 50 Mbytes of data per month), which have remained unchanged since its launch in 2012, for another five years. It claims that, in these days of rising costs and squeezed consumer budgets, it's the only service provider in France not to be hiking up mobile fees. "We're the only operator in France that's decided not to raise the prices of our mobile plans. Despite the inflationary environment and our massive investment in rolling out 5G across the whole of France, we have kept our promise we made in 2022 and we will continue to uphold our pledge for the next four years. We would like to thank all our subscribers for their trust and confidence in us," stated CEO Thomas Reynaud.
The government of the Baltic state of Latvia expressed great concern yesterday when, at 3pm, the country's phone and internet services suffered a major outage. It was worried, with good reason, that Russia had launched a massive cyberattack. As part of his 'Let's make Russia great again" plans to reconstitute a Russian Empire that never existed in the first place, Vladimir Putin has already opined that Latvia, Lithuania and Estonia should be annexed and brought back into the warm, enfolding arms of Mother Russia. However, it is claimed that the outage wasn't a distributed denial of service (DDoS) attack from across the border at all. The sudden loss of service has been attributed to an unnamed sausage-fingered employee at the Latvian State Radio and Television Centre who, seemingly, had pushed a wrong button. Hmm. Latvian TV, in reassuring its viewers, described the glitch as "technical failure in the infrastructure". It added: "Services were restored in the order of their importance. Consequently, the services provided to two mobile operators were restored at the outset. Then, electronic communications operators, which also provide internet services. Then, national government websites and internet sites, respectively, for other customers." Nonetheless, rumours abound that the outage was indeed a big DDoS attack.
A forecast by GlobalData has suggested revenue for the global internet of things (IoT) market will exceed $1tn in 2024, and that enterprise IoT will represent more than 70% of the market share. Furthermore, edge computing is seen as key for speeding up the adoption of Industry 4.0 as it holds the potential to "dramatically" improve data processing for "mission-critical applications", the analyst company noted in a new report looking into the technology architecture. "Edge computing technology is the missing link of IoT as it processes data at the network edge instead of sending it back to the cloud or a datacentre, thus reducing the latency issue for businesses related to their internet and networking infrastructure impacted by the growing number of devices and data", explained Kiran Raj, practice head of disruptive tech at GlobalData. According to Abhishek Paul Choudhury, GlobalData senior disruptive tech analyst, edge computing will act as a disruptor for many sectors in the Industry 4.0 era, leading to "better management and analysis of data while significantly increasing the value of IoT efforts".
Disappointing news for the UK Space Agency as the first planned launch of satellites from UK soil has, unfortunately, ended in failure. Hopes were high last October when, after years of planning, the launch preparation was in full swing, with nine satellites set to be propelled into space via a rocket that was transported under the wing of an ageing adapted Virgin Atlantic 747 jumbo jet called "Cosmic Girl". On Monday, the plane took off and duly released the rocket, dubbed LauncherOne, but as The Guardian reported, Virgin Orbit, which has been leading the mission, announced there had been "an anomaly" and the rocket failed to reach the required altitude. Matt Archer, the director of commercial spaceflight at the UK Space Agency, said the first part of the two-stage rocket launch went well but the second stage failed. "We don't know what caused the anomaly but we achieved a launch," he said. "A lot of positives have been achieved. Space is hard. We knew that this had a risk of failure. Launches don't always work. We've created the conditions for launch here. We've shown we can do it and we'll look to do it again." Best of British, as they say…
The chairman of Kenyan telco Safaricom, John Ngumi, has reportedly resigned from the board only some six months into the role. Reuters cited a statement by the company disclosing that Ngumi departed on 22 December to pursue opportunities in green energy development across Africa. Now, Safaricom is looking to appoint a new chair in the next few weeks. During Ngumi's tenure, Safaricom expanded its portfolio by setting foot in Ethiopia in October 2022.
- The staff, TelecomTV
Email Newsletters
Sign up to receive TelecomTV's top news and videos, plus exclusive subscriber-only content direct to your inbox.