What's up with… Cisco, Nokia and Telefónica, BT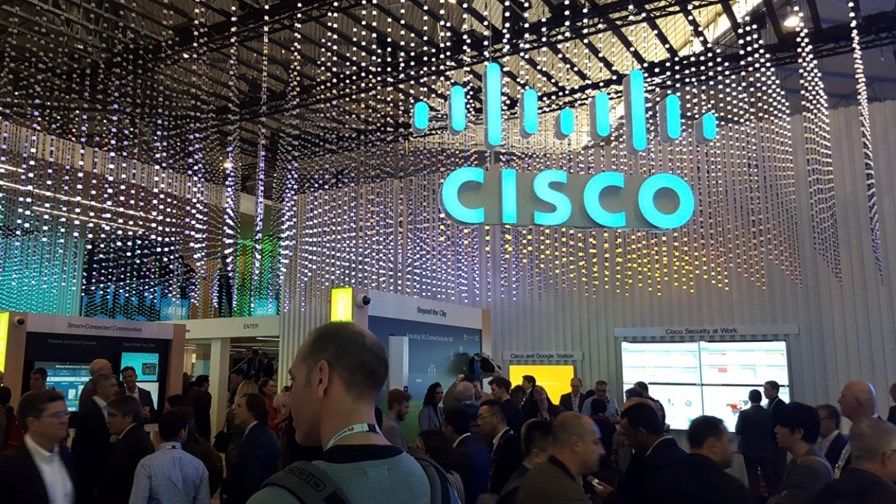 Cisco buys another network assurance company
Nokia and Telefónica target LATAM enterprises
Ofcom piles pressure on BT
In today's industry news roundup: Cisco is acquiring yet another network performance monitoring specialist; Nokia and Telefónica spy a private wireless networking opportunity in Latin America; UK regulator Ofcom launches another BT probe after emergency service failure; and much more!
Only days after announcing its planned acquisition of its network performance monitoring partner Accedian, Cisco Systems has opened its wallet again to add another name to its network assurance portfolio by striking a deal to acquire SamKnows, a London, UK-based privately-held broadband network monitoring company for an undisclosed sum. The SamKnows team will join ThousandEyes, Cisco's internet and cloud intelligence unit. According to Jonathan Davidson, EVP and general manager of the Cisco Networking group, who wrote about the deal in this blog, the acquisition "will expand ThousandEyes' industry-leading view of global internet health. Today, ThousandEyes has hundreds of thousands of vantage points across the internet, in enterprise environments, and on user devices. With the addition of SamKnows' millions of vantage points into the last mile, customers now have a single source of truth for how the internet is performing across their entire infrastructure, including home and mobile device networks."
Still with Cisco…. The networking giant has collaborated with chip giant Intel to validate interoperability between the Cisco Nexus 93180YC-FX3 Switch and Intel's Ethernet 800 Series Network Adapters "that feature enhanced timing capabilities for faster and lower-cost Open RAN" deployments, an important validation for operators addressing the need for carrier-class synchronisation in their fronthaul links between the distributed units (DUs) and radio units in an Open RAN deployment. See this blog for much more detail.
Nokia has teamed up with Telefónica to "offer and deploy" the vendor's "complete end-to-end portfolio of industrial-grade private wireless network and digitalisation platform solutions." The partners will target "the most promising industries in the region, including ports, mining, energy and manufacturing verticals in Hispanic America," they noted in this press release. "In this unprecedented alliance, the benefits of LTE and 5G private wireless will enable Industry 4.0 across industries," boasted Juan Vicente Martín, director for B2B at Telefónica Movistar Empresas Hispanoamérica. "With our strategic partner Nokia, we provide the best connectivity, enable greater optimisation of operations, [and are] achieving important productivity and efficiency rates and contributing to the digitalisation of the industrial sectors throughout Latin America," he added modestly. Nokia says it now has 595 private wireless network customers around the world and pointed to research from late last year that highlighted the advantages that enterprise users have gained from deploying its private network technology – see News brief: Private wireless is cutting costs and energy for businesses – survey.
Pressure on UK operator BT continues to mount. A day after national regulator Ofcom targeted BT's quasi-independent fixed access network unit Openreach over its performance, the company is now under scrutiny for a nationwide disruption to emergency call services earlier this week. The authority has launched an investigation into whether or not BT failed to comply with its regulatory obligations on 25 June 2023 when an incident resulted in the disruption of calls to 999 – the official emergency number in the UK. "Our rules require BT and other providers to take all necessary measures to ensure uninterrupted access to emergency organisations as part of any call services offered. They also require providers to take all necessary measures to ensure the fullest possible availability of calls and internet in the event of catastrophic network breakdown or in cases of force majeure," Ofcom stated. Service providers must also have measures in place to identify, mitigate and prepare for "anything that compromises the availability, performance or functionality of their network or service." The probe will seek to "establish the facts surrounding the incident and examine whether there are reasonable grounds to believe that BT has failed to comply with its regulatory obligations," explained the watchdog. BBC News cited Viscount Camrose, parliamentary under secretary of state in the Department for Science, Innovation and Technology, as saying that BT took almost three hours to notify the government of the incident. Subsequently, a full investigation is to be launched into both the delay and the cause of the disruption, according to the minister. A spokesperson for BT apologised "sincerely" for the incident, according to BBC News, and confirmed that the primary 999 service was restored on the evening of 25 June, and that the telco was no longer relying on a back-up system that it had switched to during the day. "We are monitoring the service, and we continue to work hard to determine the root cause and the impact this has had," BT reportedly said.
Indian telco giant Bharti Airtel has rejigged its top-level team at its enterprise unit. The CEO of Airtel Business, Ajay Chitkara, has decided to step down and leave the company after five years in the role and an overall tenure of 23 years at the company. Chitkara will stand down in mid-August 2023, but reasons for his resignation were not disclosed in Airtel's announcement. The departure of Chitkara will also lead to a significant shift in the way the business unit of Airtel operates. The division will run as three business and channel segments: Global business, led by the unit's current CEO, Vani Venkatesh; Domestic business, led by Ganesh Lakshminarayanan (current CEO of Airtel Enterprise Business); and Nxtra Data Centers, led by the current CEO, Ashish Arora. "Airtel Business is a jewel in our overall portfolio and presents an exciting growth opportunity going forward. I am looking forward to working closely with Vani, Ganesh and Ashish to help scale this business," stated Gopal Vittal, managing director and CEO of Bharti Airtel. Commenting on Chitkara's experience with Airtel, he added that during the "23 long years with Airtel, Ajay has delivered significant impact. He has also built Airtel Business into a strong force."
More on management changes across the industry… Sweden-based Telia, which operates in the Nordic and Baltic regions, has appointed Tim Pennington as interim EVP, group CFO and a member of the group executive management team with effect from September 2023. He will succeed Per Christian Mørland who will stand down from the role of Telia EVP and CFO at the end of September for the same position at Norway-based media group Schibsted. Pennington, currently an independent non-executive director at MTN, has previously served as the CFO of Millicom, Cable & Wireless Communications and Hutchison Telecommunications International. He will be a temporary replacement until a permanent successor is in place, at which point Pennington will serve as an adviser to Telia until at least September 2024. Another change will see Dan Strömberg, SVP and head of LED (Lithuania, Estonia and Denmark), retire in August after 43 years at the company. After that, the head of LED role will be scrapped altogether. Instead, Telia Lithuania CEO Giedrė Kaminskaitė-Salters and Telia Estonia CEO Holger Haljand will report directly to the telco's president and CEO, Allison Kirkby. She said of the changes: "I'm delighted to welcome Tim to Telia as we will benefit immensely from his deep and extensive industry and financial experience. At the same time, we are saying goodbye to Dan Strömberg, who is retiring after 43 years of dedicated service to Telia. It's increasingly rare for anyone to stay with one company for such a long time and so I would like to take this opportunity to thank Dan for his exceptional contribution to Telia and wish him all the very best for a well-earned retirement." Read more.
Channel Islands-based network operator JT Group has selected Ericsson for the deployment of a new mobile network based on the Swedish vendor's radio access network and cloud-native dual-mode 5G core technology. The agreement includes the provision of the vendor's "mobile transport solutions, data-driven network management services and the latest energy-efficient products and technologies," noted Ericsson in this announcement. The rollout will begin this year and will be completed by 2026.
Still with Ericsson…. The vendor says it has now shipped more than 10 million 5G-ready radio units. See this Q&A with Ericsson's head of networks, Fredrik Jejdling, for more details.
According to economic modelling commissioned by Vodafone and conducted by WPI Economics, 5G is likely to offer greater benefits to the UK population than innovations such as artificial intelligence (AI) and drones. The research, which is based on answers from 2,000 adults in the UK, suggests that 5G-enabled technologies can offer "significant improvements across society". For example, 5G-powered remote checkups and real-time patient monitoring via internet of things (IoT) devices could potentially bring about some £1bn in savings for the National Health Service (NHS). The next generation of cellular connectivity could enable the use of sensors to detect problems on railways and trains which, it is estimated, could save passengers more than 25 million hours over five years, equivalent to £326m in "productivity and wellbeing benefits". The study also highlights that over a five-year period, local councils could save as much as £700m from the installation of 5G-enabled smart city lights that are capable of turning on or dimming the streeting lighting when they detect movement (this could also bring sustainability advantages as it would reduce carbon emissions by one million tonnes). Not surprisingly, the telco has linked its findings to its proposed £16.5bn merger with domestic rival Three, claiming that the partnership, along with its launch of a 5G standalone (SA) network, will bring about "the most technologically advanced telecommunications network in the UK." With this research, Vodafone UK appears to be doing whatever it can to make a solid case and appeal to regulators, including the UK's Competition and Markets Authority (CMA), to get the deal approved.
- The staff, TelecomTV