What's up with… BT's Division X, Qualcomm, Vodafone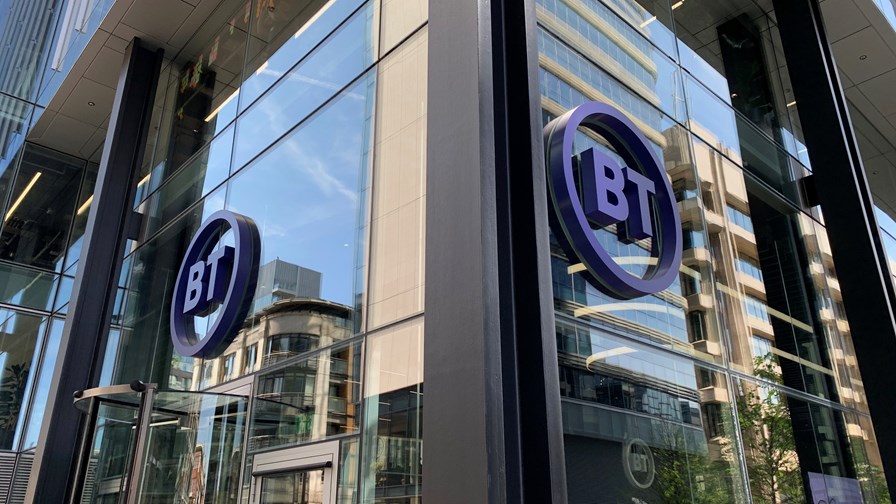 BT's Division X is folded into product group, MD Marc Overton to leave
Qualcomm to acquire V2X specialist
Vodafone boasts success for UK urban Open RAN deployment
In today's industry news roundup: BT's Division X is being subsumed by the telco's new Business division, heralding the departure of managing director Marc Overton; Qualcomm is snapping up V2X specialist Autotalks; Vodafone bigs up its "golden cluster" Open RAN deployment; and more!
Just 16 months after its formation, Division X, the BT Group enterprise-focused unit tasked with developing "unique customer solutions" using key building blocks such as private 5G networking, edge computing, internet of things (IoT) and artificial intelligence (AI), is being folded into the product team at the UK telco's Business division. Division X managing director Marc Overton, who joined in February 2022 from Sierra Wireless, will leave the company at the end of June. Division X was formed at the start of 2022 as part of the telco's Enterprise division, with Overton joining a month later and reporting to Rob Shuter, who was running the Enterprise division at the time. But at the end of last year BT announced a move to merge its Enterprise and Global divisions to form BT Business and Shuter was axed, with BT Global's chief Bas Burger becoming CEO of the merged unit. And now Division X is being repositioned as part of that money-saving combination. "As part of creating our new Business unit, we have doubled down on innovation by bringing Division X into the heart of our product team," a BT Business spokesperson told TelecomTV. "This will enable us to build on its strong positioning in the market – and continue to help business and public sector customers unlock the benefits of technologies like 5G private networks, IoT, edge computing and others." According to the spokesperson, the Division X name will be retained within BT Business. Overton, who spoke with TelecomTV during this year's MWC23 show in Barcelona, could not immediately be reached for comment.
Qualcomm is to acquire Autotalks, a fabless semiconductor company that has been dedicated to vehicle to everything (V2X) communications since 2009, for an undisclosed sum (though TechCrunch has reported a purchase price of between $350m and $400m). Qualcomm noted: "The automotive industry continues to evolve at an unprecedented rate, driven by innovation and digital technologies. Connectivity continues to play a pivotal role in the automotive industry's digital transformation as it lays the foundation for next-generation software-defined vehicles that will enable new business models while transforming the driving experience with new services, personalisation and, most importantly, safety. Designed to enable vehicles to communicate with one another and to their surrounding environment, vehicle-to-everything communication technologies play an increasingly important role as they become critical sensors for automotive safety systems." It added that Autotalks has developed "automotive qualified dual-mode global V2X solutions compatible with multiple V2X standards that are designed to reduce collisions and improve mobility. The combination of Autotalks' expertise and industry-leading products with Qualcomm's 20 years of automotive industry experience and commitment to V2X aims to help accelerate the development and adoption of V2X solutions to improve traffic efficiency and help with driver and road user safety." Read more.
Vodafone claims that its customers in the UK seaside towns of Torquay and Exmouth, home to what the operator describes as "the first commercial urban deployment of Open RAN in Europe," are benefiting from improved services as a result of the recent rollout. "We've been keen to test the network's performance. From improved internet speeds to greater access to 5G, we can already see the benefits for customers in these towns," noted Alberto Ripepi, Vodafone group chief network officer in this blog. This particular deployment, which the operator has long referred to as its "golden cluster" and currently comprises 14 sites, is just the beginning of its Open RAN deployments in the UK, according to the operator, which says five cities with more than 100,000 citizens – Exeter, Plymouth, Swansea, Telford and Birkenhead – are on its Open RAN roadmap. Read more.
The global market for telecom and pay TV services is set to grow by 2% this year to $1,541bn, according to research firm IDC, slightly higher than previously forecast due to the impact of tariff increases "fuelled by inflation." In 2022, the market was worth $1,478bn, a year-on-year increase of 2.2%. Commenting on the expected market value increase this year, IDC noted that inflation is having an impact all over the world and that "operators are all behaving in [a] similar way [to] when their profitability is threatened by the inflationary pressures. And what is more, the effects that we observe now are the outcome of the initial tariff adjustments that were generally happening in mid-2022. According to the latest IMF forecasts, inflation is here to stay for the next three years at least, which means that operators will continue to increase tariffs, clients will be paying more for telco services, and the total nominal value of the market will be growing at [a] faster pace." Read more.
Industry body the GSMA has been fined €200,000 by the Spanish data protection regulator, the Agencia Española de Protección de Datos (AEPD), for a breach of privacy rules related to its use of facial recognition technology at its 2021 show, the Mobile World Congress Barcelona, reports TechCrunch, when only a few thousand people attended in person due to ongoing Covid-19-related restrictions. According to the ruling by the AEPD, the GSMA infringed Article 35 of the General Data Protection Regulation (GDPR), which deals with data protection impact assessment requirements. The decision, which can still be appealed by the GSMA, could impact the future use of facial recognition at the entrance to the giant annual Barcelona-based show, which this year attracted more than 88,000 attendees.
Fixed wireless access (FWA) is expected to account for about 30% of all fixed broadband connections across the Middle East and Africa (MEA) region by 2027, according to a new broadband index report published by Nokia. The vendor's research team found that FWA broadband connections accounted for 24% (almost 14 million) of the 58 million fixed broadband connections across the region in 2022, and forecast that this would grow to 30% (23 million) of the 75 million fixed broadband connections in the Middle East and Africa by 2027, driven mainly by the enhanced capabilities of 5G-enabled FWA services. "The future of FWA rests on certain factors like 5G network rollout pace, spectrum availability and reframing, and the marketing and pricing strategies of operators. There is a significant opportunity for operators to drive incremental revenues through FWA," noted the Nokia research team. The report features data related to mobile broadband subscribers, coverage, average revenue per user (ARPU), and traffic growth in the MEA region as well its respective sub-regions (southern Africa, north Africa, Middle East, central east and west Africa and Gulf Cooperation Council (GCC). Read more.
- The staff, TelecomTV