SoftBank and KT flex their AI muscles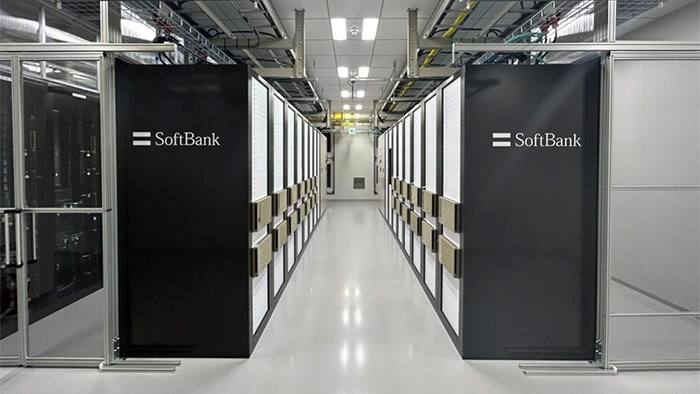 AI continues to dominate the global landscape, including in telecoms
In Japan, SoftBank starts building homegrown large language models (LLMs)
In South Korea, KT targets the B2B market with a generative AI (GenAI) service
The influential Asian giants are just the latest in a growing list of telcos that are pioneering developments based on the technology
Japanese telco SoftBank and its South Korean peer KT have unveiled separate moves related to self-developed generative AI (GenAI) systems, making them the latest examples of how telecom operators are seeking to establish themselves as leaders in the artificial intelligence domain.
Starting with SoftBank… the operator has activated the IT platform that underpins its latest GenAI development. The platform comprises a Nvidia AI supercomputer sporting more than 2,000 graphics processing units (GPUs) and using Nvidia AI enterprise-grade software.
The computing platform is being used by SB Intuitions, SoftBank's recently established subsidiary focused on the research and development of homegrown large language models (LLMs). With this move, the unit is set to begin a "full-fledged development" of homegrown LLMs modified for the Japanese language. The telco expects to complete LLM construction with 350 billion parameters in 2024. It then aims to start offering its computing platform to universities, research institutions, companies and other entities "at an early date".
"With its computing platform capable of high-speed processing, an abundance of engineers and an overwhelming number of customer touchpoints, SoftBank will develop homegrown LLMs with Japanese language datasets to provide generative AI services tailored to Japanese business practices and culture," the company noted.
As SoftBank's president and CEO, Junichi Miyakawa, put it, GenAI is "a ground-breaking technology that has the potential to fundamentally transform society." He emphasised that SoftBank's move is driven by the need to address a trend whereby investments in computing platforms and LLMs are predominantly made by companies based outside of Japan and, as a result, AI development based on Japanese datasets is "lagging behind development for other languages". He added, "Given this situation, SoftBank is aiming to create its own advanced and large-scale computing platform and develop homegrown LLMs that are tailored to Japanese culture and business practices."
---
Want to know more about this topic? Then join us at our in-person event, Telcos & AI: Generating New Opportunities for DSPs, in London on Wednesday 6 December and download (for free!) our latest DSP Leaders Report, Telecom's Take on AI.
---
But SoftBank is not the only telco in east Asia that has its beady eyes on AI developments. In a separate move, South Korea-based telco KT has unveiled a GenAI service for enterprises. The offering, dubbed 'Mi:dm', includes different language models, ranging from "lightweight" to "extra-large" to make it suitable for various company sizes and purposes. According to the telco's statement (available here in Korean), its full AI stack allows businesses to develop services using large AI models "at a reasonable cost", removing the need to conduct separate developments and support learning infrastructure.
It noted the offering is domestically produced and will include a dedicated portal, called 'KT Mi:dm Studio', which represents a customised environment for companies to select, learn and serve the 'Mi:dm' foundation model.
KT focused on security assurances for its service pitch, suggesting that existing foundation models typically come with concerns that data may be "subordinated" to big tech in terms of data sovereignty. It also claimed that most companies wanting to use super-large AI cannot afford to develop their own parameter models.
This is where KT claims its service comes to the rescue: The telco argued that its foundation model has completed the pre-learning of trillion-level data "for the first time" in the domestic industry, allowing for the acceleration of business-to-business commercialisation of LLM and ultimately leading to "the explosive spread" of AI business models and applications by companies.
The South Korean added that its hyperscale AI computing (HAC) service can reduce GPU learning costs by nearly 30% compared to existing products.
Its service is also capable of resolving the so-called 'hallucinatory' answers (responses generated by an AI which contain false or misleading information presented as facts), it noted. The company has developed three technologies that promise to increase reliability in all stages of search, reasoning and answering. These features, it has calculated, can reduce "the hallucination phenomenon" by up to 70% compared to general GenAI services.
With the launch, KT's initial focus will be the B2B market, after which it intends to expand its AI offering into five areas – global, manufacturing, finance, public and education. It also plans to initiate innovation through an open startup ecosystem.
The company cited figures from IDC Korea, which predict that the domestic AI market will grow to 4.4tn Korean won ($3.2bn) in 2027.
Of course, such a bullish forecast does not apply to South Korea alone – and many telcos are making significant efforts to reap the expected opportunities. In a recent move, South Korean telco SK Telecom (KT's main domestic rival) and its German peer Deutsche Telekom announced that they plan to launch a first version of a jointly developed multilingual language model by the first quarter of 2024 – see SKT and DT unite to help telcos deploy GenAI models faster. The move was part of a broader initiative, called the Global Telco AI Alliance, which was launched in July and included Middle Eastern operator giant e& and Singaporean telco Singtel.
Our recent DSP Leaders report, Telecom's take on AI, focused on the existing AI strategies and the potential impact that the technology might have on the sector, including insights about how long it will take for AI to help telcos reduce costs – see When will GenAI help telcos reduce their opex?
- Yanitsa Boyadzhieva, Deputy Editor, TelecomTV
Email Newsletters
Sign up to receive TelecomTV's top news and videos, plus exclusive subscriber-only content direct to your inbox.