SKT and DT unite to help telcos deploy GenAI models faster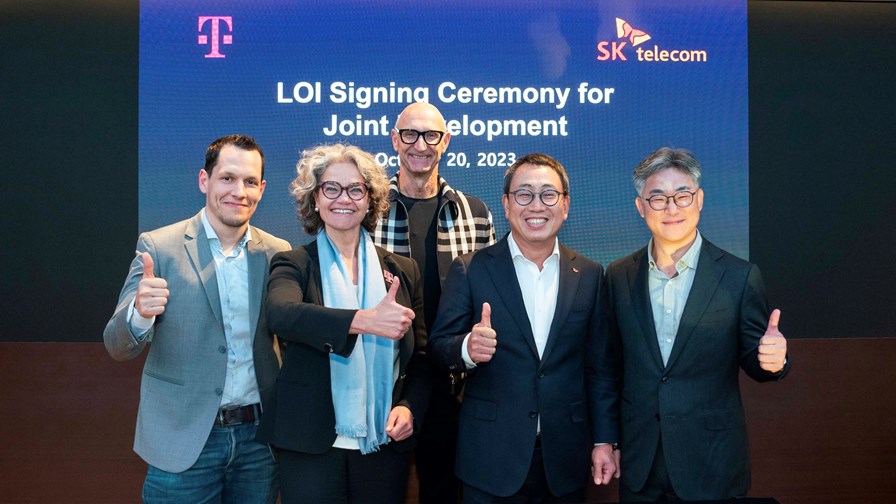 SK Telecom and Deutsche Telekom are pioneers in exploring AI opportunities
The pair recently helped establish the Global Telco AI Alliance
Now they are to co-develop a telco-specific large language model (LLM)
The offering is set to make telcos' generative AI (GenAI) development efforts easier
SK Telecom (SKT) and Deutsche Telekom (DT) have agreed to create a telco-specific large language model (LLM), which promises to make generative AI (GenAI) developments easier and quicker for operators.
In the first significant step for the two major telco players since forming the Global Telco AI Alliance in July (alongside e& and Singtel), the duo have signed a letter of intent to jointly develop a multilingual LLM, which will support languages such as German, English and Korean, with a view to launching the first version in the first quarter of 2024.
They will co-develop the model in partnership with companies already established in the AI domain: Anthropic (which scored a $100m investment from SKT in August) and Meta (known in this area for its Llama 2 open-source LLM, distributed by Microsoft).
As the LLM is specifically tailored to the needs of telcos, it will have "a higher understanding of telecommunication service-related areas and customer's intentions than general LLMs", making it suitable for customer service roles, such as at AI contact centres, explained SKT in a statement.
Ultimately, the LLM is intended to help telcos worldwide, including in Europe, Asia and the Middle East, to develop GenAI services, such as "AI agents", flexibly and according to their respective environment.
"This will enable telcos to save both time and cost for developing large platforms, and secure new business opportunities and growth engines through AI innovation that shifts the paradigm in the traditional telecommunications industry," the company noted.
To enable this, SKT and DT plan to develop AI platform technologies that telcos can use to create GenAI services to reduce development time and cost. AI can also be used for network monitoring and on-site operations, which is expected to deliver further efficiencies and cost savings in the mid to long term.
"AI shows impressive potential to significantly enhance human problem-solving capabilities. To maximise its use, especially in customer service, we need to adapt existing large language models and train them with our unique data. This will elevate our generative AI tools," said Claudia Nemat, a member of the board of management for technology and innovation at DT.
Additionally, SKT's CEO, Ryu Young-sang, believes the two companies have now gained "a strong opportunity and momentum to gain global AI leadership and drive new growth", as they expect to "empower enterprises in many different industries to deliver new and higher value to their customers."
In a separate statement, DT noted that a digital assistant based on a telco-specific LLM will be "particularly good at understanding, summarising and answering these specific concerns", adding that among the first beneficiaries from the joint development with SKT will be its Ask Magenta service bot.
- Yanitsa Boyadzhieva, Deputy Editor, TelecomTV
Email Newsletters
Sign up to receive TelecomTV's top news and videos, plus exclusive subscriber-only content direct to your inbox.