Orange appoints Bruno Zerbib as new CTIO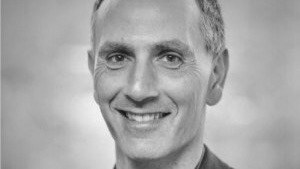 Orange CEO continues top-level executive changes at the group
Having announced a new CFO last month, the telco giant has now announced a new CTIO
The executive team at Orange will be joined by Bruno Zerbib, an ex-colleague of Orange CEO from her time at Schneider Electric
Orange has named Bruno Zerbib as its new chief technology and innovation officer (CTIO) with effect from 1 June 2023, showing signs of continual transformation at the highest level of the company, having already secured a new CFO to start later this year.
Zerbib (pictured above) will succeed Michaël Trabbia who stepped into the roles of executive director and CEO of Orange Wholesale on 3 April 2023 (the latter position has now been confirmed as permanent after initially being on an interim basis, according to the operator's announcement from September 2022).
The newly appointed technology chief for Orange has served as CTIO of Schneider Electric since 2018 – coinciding with now Orange CEO Christel Heydemann's tenure at the same company (where she has previously served as executive VP for Schneider Electric's operations in France, as well as executive vice president for Europe operations).
"I am delighted to welcome Bruno Zerbib to the Group's executive management team as director of innovation. As new technologies, such as artificial intelligence and network function virtualisation, become increasingly prevalent, we must strive to remain at the forefront of these new developments to stay ahead in our various markets and before our customers," said Heydemann.
Apart from his work at Schneider Electric, Zerbib has vast experience of the telco industry, including on the vendor side having held positions at Hewlett Packard Enterprise, Cisco and Ciena. He was also the director of technology and IT at pan-European operator Altice between February 2017 and June 2018, focusing on "augmented TV experience, technology partnerships and network transformation for all of Altice subsidiaries," according to Orange's statement.
This change comes a month after Orange unveiled it will have a new CFO from 1 September 2023: The current CFO of railway company Alstom, Laurent Martinez, will take over from Ramon Fernandez who announced his departure at the end of 2022, to become the telco's new executive director in charge of finance, performance and development.
- Yanitsa Boyadzhieva, Deputy Editor, TelecomTV