Europe responds to the digital wake-up call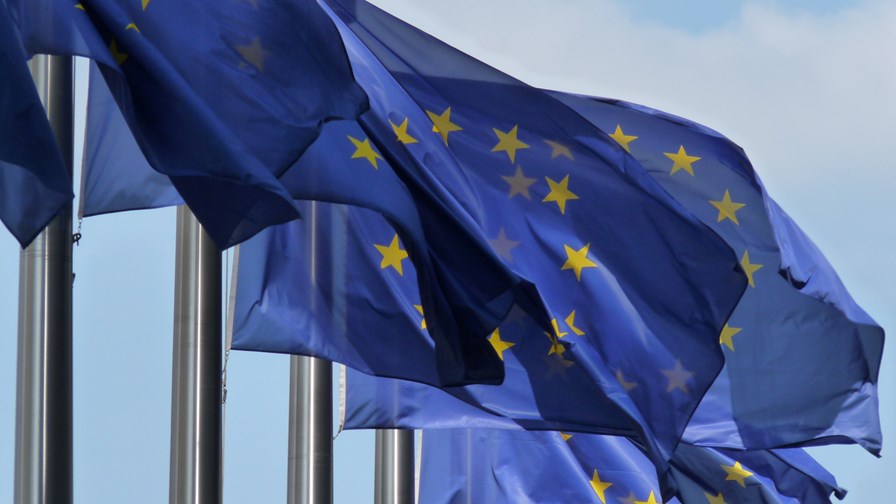 European authorities have realised that communications networking is a strategic asset that needs careful consideration and relevant regulation
Mergers, acquisitions and amalgamation of a disjointed sector now more likely than ever
Time for "a true single market for telecoms"
Consolidation of players to be applauded rather than prevented?
Proposal to open an ITU office in Brussels – there's a novel idea!
The penny is finally dropping – or at least the euro cent is. There are signs that European telcos, regulators and national governments are beginning to realise that the fragmentation that has characterised the sector for far too long needs to be addressed as the continent begins to noticeably lag technologically and swathes of strategically important telecoms assets are acquired and exploited by overseas companies.
Thierry Breton, the current commissioner for internal market of the European Union (EU), recently stated that he wants a "a true single market for telecoms" as soon as possible, and that will only happen when the dragging sheet anchor of Europe's continuing determination to cleave to an outmoded model based on the precedence of national markets is chopped away, and cross-border consolidation and retrenchment is not only permitted but actively encouraged.
It's an interesting departure for Breton, whose earlier roles as CEO of French computer manufacturer Groupe Bull and of France Télécom (now Orange) saw him championing French national interests to the exclusion of almost anything else, but now, with a Europe-wide remit to make the EU's internal market work to its full potential, he is openly and directly espousing what used to be heresy and anathema within the hallowed bureaucratic halls of the European Commission (EC). To that end, he launched an industry-wide consultation that is due to begin before the end of February.
That consultation will not only address M&A issues, though: It will also look at the thorny issue of whether the so-called big tech companies should contribute to European telco capex and help pay towards the networks that carry their customers' traffic. In late September last year, the CEOs of 16 of Europe's largest telcos, including Deutsche Telekom, Orange, Telecom Italia (TIM), Telefónica, Telia and Vodafone, signed a statement calling on EU commissioners to introduce legislation that would force the likes of AWS, Google, Meta, Microsoft and Netflix to contribute towards the capital costs of building out broadband telco network.
Breton was sympathetic to their request, saying: "The investments which will be required to achieve our ambitions will be enormous and we need to ensure that they are matched by the availability of sufficient funding. The burden of this financing should not be only on the shoulders of the member states or the EU budget. At a time when technology companies are using most bandwidth and telco operators are seeing their return on investments drop, this also raises the question of who pays for the next generation of connectivity infrastructure."
Breton's latest pronouncements are targeted at his fellow commissioners in general, and Margarethe Vestager in particular. Since December 2019, the Danish politician has been the executive vice president of the European Commission for 'A Europe Fit for the Digital Age' and has served as commissioner for competition since 2014.
Also being mooted is whether a more overarching and coherent European-wide radio spectrum policy would be of benefit. Traditionally, the governments and regulators of member states auction or otherwise license spectrum to telcos for very high and often crippling prices. What is now being proposed is a licensing scheme for spectrum similar to that, which pertains for cross-border satellite services communications and for countering radio-frequency interferences from third countries.
New political realities make telecoms even more important
The Covid-19 pandemic showed Europe (together with the rest of the world, of course) that connectivity is crucial to the working and well-being of human society, and suddenly it was realised (or perhaps remembered) by politicians that telecoms networks are vital strategic assets that need to be protected against outside interference by so-called "bad actors" and require some respite from overseas corporations hell-bent on buying up European telecoms assets and managing them as investments rather than regional strategic assets.
That this issue needs to be addressed was raised by the CEO of Orange, Christel Heydemann, this week as she outlined the operator's new strategy – see The next big thing for Orange? Our next-gen network, says CEO.
Now, with global inflation running high and fast, the disruption of supply chains, the war in Ukraine and steadily worsening economic and political relationships with China, the notion of establishing a genuine internal market within the EU is suddenly top of the agenda, not least because greater scale should improve the efficiency of investment, increase the deployment of new technology and benefit society at large.
This week, Euractiv, the Brussels-headquartered pan-European news website that focuses on the development of EU policies and their implementation, reported on a meeting of The Working Party on Telecommunications and Information Society, where European governments agreed that "the digital dimension of the EU's foreign policy needs to be enhanced". The question is – how?
The Working Party is a classic example of EU bureaucracy in action. At a meeting of the Foreign Affairs Council held in the summer of 2022, it was decided that there is a need "to ensure that digital diplomacy becomes a core component and an integral part of the EU external action."
Member states, including Bulgaria, Denmark, Finland, France, Greece, Hungary, Lithuania, the Netherlands, Poland, Portugal, Slovakia and Spain, were in favour of the establishment of a coordination mechanism that would involve the European Commission, the European External Action Service and member states. The commission was tasked with providing a detailed proposal but during further discussion the ability of the EU Council's internal structure was questioned and things ground to a halt. Now, where have we heard stuff like that before?
Intriguingly, the debate at the meeting of the EU Council's main technical body that deals with digital affairs was actually prompted by the remarkable proposal to open a Brussels office of the International Telecommunication Union (ITU), the UN telecom agency that is headquartered in Geneva, Switzerland. The idea was the brainchild of Tomas Lamanauskas, the ITU's newly elected deputy secretary-general.
Portugal circulated a discussion paper designed to "stimulate a debate on strengthening the relations between the EU and the UN agency". It says: "The EU is an important actor on the global scene, but lack of coordination between MS [member states], the commission and ITU consequentially renders European potential largely unutilised."
The document proposes that the EU's global role in digital affairs needs to be "reinforced by defining common priorities, focusing on strategic countries and investing in regional partnerships".
Interestingly, one of the main reasons for opening an ITU office in Brussels is that ITU technical coordination currently takes part mostly between the national governments and agencies in the European Conference of Postal and Telecommunications (CEPT), which for many years has been dominated by the UK – and now, of course, the UK is no longer a member of the EU following the implementation of Brexit. Politics, politics…
Email Newsletters
Stay up to date with the latest industry developments: sign up to receive TelecomTV's top news and videos plus exclusive subscriber-only content direct to your inbox – including our daily news briefing and weekly wrap.