Ericsson takes a $2.9bn hit on value of Vonage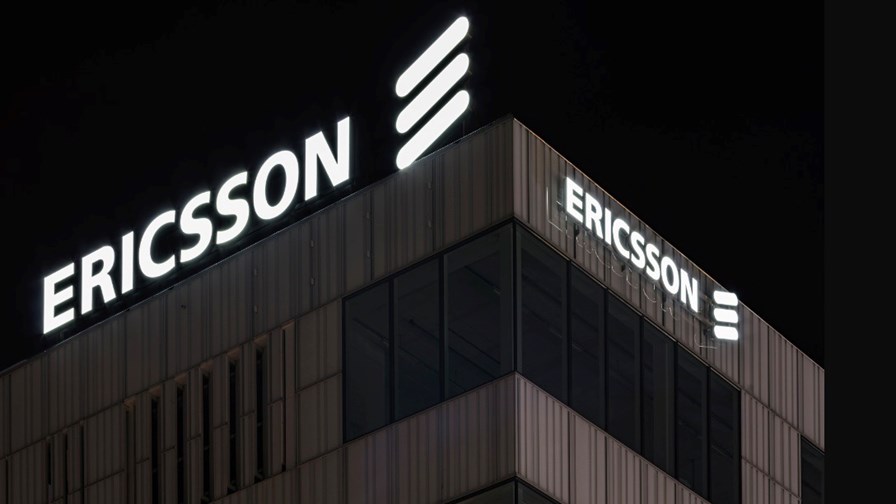 Ericsson is taking a $2.94bn non-cash charge in the third quarter as the value of its Vonage division gets eroded
The vendor says this doesn't impact the confidence it has in its API platform strategy
Ericsson also provides preliminary numbers for its third-quarter financials and they're not pretty
When Ericsson struck a deal to acquire cloud-based communications platform-as-a-service (CPaaS) specialist Vonage for $6.2bn in late 2021, a few eyebrows were raised at the valuation and investors took fright, sending the Swedish vendor's share price down by more than 5% to 93.06 krona (SEK) on the Stockholm exchange. That price tag looks even higher today following the news that Ericsson is recording a non-cash goodwill impairment charge of SEK32bn ($2.94bn) in its third-quarter financials related to the value of the Vonage business.
That's not the vendor's only third-quarter pain point: Its mobile network infrastructure business continues to be affected by lower network operator spending, especially in North America, where network infrastructure product sales declined by 60% year on year as network operators continue to hold back on further capital expenditure (capex) and use up network gear they had built up in their inventories.
The capex decline is most painful in, but not limited to, North America. India, where the two main operators have been rolling out their 5G networks at pace, is the main exception, with Ericsson noting that network sales in the country were strong again in the third quarter.
But for now the sales and margin trends are negative for vendors such as Ericsson and those trends resulted in a 5% year-on-year decline in total group third-quarter revenues to SEK64.5bn ($5.93bn) and a 39% decline in operating profit before interest, taxes and amortisation charges to SEK4.7bn ($432m).
These numbers are not a big surprise, though, as Ericsson had already had a tough first half of 2023 and had warned that the second half of the year was not going to be much better – see Ericsson, Nokia suffer from capex crunch.
And it's also worth noting that Ericsson is not alone in taking a sales and margin hit right now – the vendor community in general is experiencing the exact same dynamics. Further detail on Ericsson's third-quarter malaise will come to light when the company releases its full financial report on 17 October.
The decline in the value of the Vonage business, and in particular its magnitude, is something of a shocker. "The impairment charge represents 50% of the total amount of goodwill and other intangible assets attributed to Vonage," noted Ericsson in its announcement, before explaining why the business has lost so much value. "The impairment is a consequence of the significant drop in the market capitalisation of Vonage's publicly traded peers, increased interest rates and overall slowdown in Vonage's core markets," the company noted.
But this hasn't dampened Ericsson's long-term view that having Vonage as part of its portfolio is critical to future growth and success. "Ericsson continues to advance its enterprise strategy, with Vonage's network API capabilities being central to this strategy and the development of a global network platform (GNP). The impairment does not alter Ericsson's positive outlook on the GNP market potential," the vendor noted.
It also cited a positive market forecast from a respected research house to back up its position: "The development of GNP is creating a new market for exposing 5G capabilities through network APIs and the market opportunity is estimated at $20bn by 2028 by telecom consultancy and research firm STL Partners. This market will open up new ways for operators to monetise their investments in networks from enterprises and, in turn, drive further investments in mobile infrastructure. Ericsson expects the first revenues from network APIs during 2023."
And it's worth noting that Vonage recently announced a significant collaboration with Deutsche Telekom to create a "one-stop shop" for access to communications and network APIs – see What's up with… Deutsche Telekom and Ericsson, SoftBank, Reliance Jio.
But that confidence in Vonage's future will offer little solace to Ericsson's investors right now: The Swedish vendor's share price today stands at SEK54.86, down 41% since the Vonage acquisition was first announced.
Ericsson CEO Börje Ekholm, when trying to calm investor nerves following the second-quarter financial report, noted that the company expects "a gradual recovery late in 2023 and then an improvement in 2024. When that happens, Ericsson is really well positioned." Let's see if his outlook has changed at all when he provides his third-quarter commentary next week.
- Ray Le Maistre, Editorial Director, TelecomTV
Email Newsletters
Sign up to receive TelecomTV's top news and videos, plus exclusive subscriber-only content direct to your inbox.