What's up with… Deutsche Telekom and Ericsson, SoftBank, Reliance Jio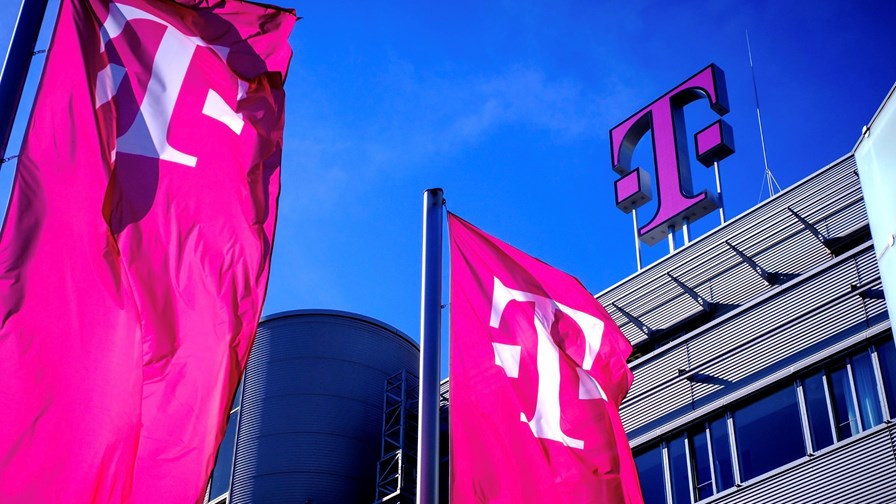 DT and Ericsson launch one-stop shop for network APIs
Softbank joins GSMA's Open Gateway initiative
Reliance Jio widens its broadband connectivity net with FWA service
In today's industry news roundup: Deutsche Telekom and Ericsson claim a "world-first" with the commercial launch of a network API service; SoftBank is the latest operator to join industry-wide open network API initiative; Reliance Jio addresses last-mile connectivity challenges with new fixed wireless service; and more!
Deutsche Telekom (DT) and Ericsson have commercially launched what they claim to be a "world-first" network application programming interfaces (APIs) service, called MagentaBusiness API. Acting as a "one-stop shop" for access to communications and network APIs, the API platform will be powered by Vonage, the cloud-based communications platform specialist that Ericsson bought for $6.2bn in July 2022, DT explained in a statement. The German telco said the commercial launch means that developers and business customers "can now build apps and services which communicate seamlessly with Deutsche Telekom's network in Germany". Furthermore, developers and enterprises will be able to embed communication functions, such as video, voice, messaging and other capabilities, into their products, applications and workflows. "Together with Vonage and Ericsson, we are the first to expose network APIs in a one-stop-shop portal. APIs are a key strategic focus for Deutsche Telekom. This is underlined by our status as a founding member of the CAMARA alliance, which aims to make standardised APIs available internationally," explained Claudia Nemat, board member for technology and innovation at DT. Find out more.
Still with network API developments… Japanese telco SoftBank has joined GSMA's Open Gateway initiative, which is working to develop a common API framework. The company noted that its aim is to "open the door to amplified collaboration opportunities between telecommunication operators and application service providers, encouraging a myriad of business model innovations and accelerating market deployment, thereby driving growth across the industry." According to the operator, the advent of 5G has been accompanied by high expectations for the deployment of new services that use APIs that collaborate with networks, such as "on-demand path switching and optimisation control based on communication conditions". "By promoting API standardisation, application service providers will enhance compatibility and connectivity with domestic and international communication service providers, enabling seamless service expansion," the company explained in its statement.
Indian telco giant Reliance Jio has launched a fixed wireless access (FWA) service, JioAirFiber, across eight cities in India, to act as an "integrated end-to-end solution for home entertainment, smart home services and high-speed broadband". The latest offering is in addition to JioFiber, Jio's fibre-to-the-home (FTTH) service, which has more than 10 million customers. According to the company's chairman, Akash Ambani, the new service broadens the telco's target market, giving Jio the opportunity to "rapidly cover every home in our country with [a] similar quality of service". Jio believes its new offering "will overcome the challenges of last-mile connectivity and connect every home and small business", essentially transforming India into a 'premier digital society'. Read more.
Singaporean operator Singtel has launched an "holistic one-stop training and cyber incident management programme", which pledges to boost the cybersecurity resilience of small and medium enterprises (SMEs). The Cyber Elevate Programme aims to provide "the necessary capabilities and skill sets" needed by SMEs to prepare, detect and recover from cyberattacks "at affordable rates". Find out more.
Veon's Ukrainian mobile network operator, Kyivstar, has raised more than 100m Ukrainian hryvnia (UAH) ($2.7m) to help with the removal of landmines in the country. The funds will go towards providing "specialist demining equipment" and supporting the safety of the civilian population. According to Veon, 30% of Ukraine's territory is mined, affecting the lives of almost 10 million people. "In line with its commitment to the reconstruction and recovery of Ukraine, Kyivstar launched a campaign to support the demining campaign 'We Live Here', donating directly to the initiative and further facilitating donations from its customers". Its fundraising initiative is ongoing with a target of UAH175m ($4.7m). This move comes after Veon teamed up with Rakuten Symphony to help resurrect Ukraine's telecoms infrastructure – see What's up with… Veon and Rakuten, OpenAI, Telefónica.
Email Newsletters
Sign up to receive TelecomTV's top news and videos, plus exclusive subscriber-only content direct to your inbox.