BT tunes into potential musicMagpie takeover amid EE revamp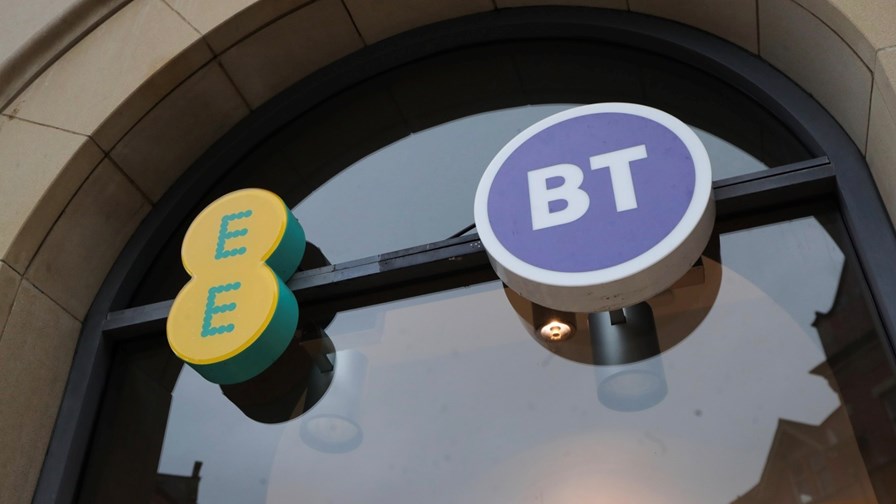 BT is one of two companies in talks to acquire used mobile device reseller musicMagpie
The move comes just after BT's consumer-focused division, EE, unveiled a revamped approach to the UK market via a super app
One part of EE's new strategy is to act as the sales channel for a broad range of technology goods
An acquisition of musicMagpie could accelerate EE's plan to increase customer engagement, according to industry analyst
BT is exploring a potential bid to acquire used mobile handset reseller musicMagpie, a move that could help the UK telco's consumer division, EE, with its recently stated ambition to become a sales channel for an increasingly broad range of goods and services, including consumer electronics – see BT's EE unveils its super app.
Confirmation that the takeover talks are underway came from musicMagpie via a notice to investors, which explained that it was also in talks with investment firm Aurelius about a potential investment or full takeover. Neither BT nor Aurelius have made their own announcements or commented on musicMagpie's statement.
The reseller, which specialises in buying, recycling, selling and trading a wide variety of goods online, such as smartphones, tablets, CDs, DVDs and electronic games, noted it is in very early-stage discussions with both BT and Aurelius regarding "a possible offer to acquire the entire issued and to-be-issued share capital of musicMagpie" but that there is no certainty of any bids being made.
An offer window has now been opened and musicMagpie has given both BT and Aurelius until 18 December to announce a decision on a potential bid or that they no longer intend to bid.
The company acknowledged that its announcement about the talks was made without the consent of BT and Aurelius.
In its financial results for its most recent full fiscal year (which ended 30 November 2022), musicMagpie reported flat year-on-year revenues of £145.3m, of which the UK accounted for £110.2m, slightly down on 2021 figures of £115.4m. But the company's adjusted earnings fell by almost 50% to £6.5m and its prospects seemed uncertain, despite increasing demand for second-hand smartphones driven by the cost-of-living crisis. In addition, the company's valuation has sunk dramatically during the past 18 months: In March 2022, its share price stood at 162.5 pence but it has plummeted by more than 85% and currently stands at 23.5 pence. This gives the company a current market valuation of about £20m, even after the increase recorded on Monday following news of the M&A interest from BT and Aurelius.
Solidifying EE's position in the consumer market
The potential takeover of musicMagpie comes at a crucial moment for BT: Just a month ago, the UK incumbent telco's consumer brand, EE, unveiled a new strategy that broadens its remit beyond connectivity with the launch of a super app that provides access to numerous services, such as communications, e-commerce and entertainment. So a potential acquisition of a consumer goods reseller, such as musicMagpie, hardly comes as a shock.
EE "said that it aims to push harder into consumer electronics retailing by offering a broader range of products to both existing and potential customers using a new digital platform called EE ID. Acquiring an existing retail brand could accelerate this strategy as EE looks to stir more engagement with its customers and promote greater use of its app," explained Kester Mann, CCS Insight's director of consumer and connectivity, in comments emailed to TelecomTV.
And there could be something more in it for BT – tapping the second-hand devices market would increase its credibility in terms of sustainability, as the company seeks to reduce its footprint on the environment.
A potential deal would also reflect "the burgeoning market for second-hand devices", according to Mann, who suggested that this trend is driven by increasing residual value of smartphones, widespread trade-in schemes, greater availability of refurbished phones, cost-of-living concerns and environmental considerations. Subsequently, the second-hand phone market is said to be outperforming the market for new devices. According to CCS Insight's forecast, by 2027, some 32% of all phone shipments in the UK (around 22 million units per year) are expected to be second hand.
It seems BT believes EE could enhance musicMagpie's market reach and business potential in a way the second-hand device specialist is unable to do on its own. If BT does make a successful offer, it would be an interesting test of EE's new strategic intent.
- Yanitsa Boyadzhieva, Deputy Editor, TelecomTV
Email Newsletters
Sign up to receive TelecomTV's top news and videos, plus exclusive subscriber-only content direct to your inbox.