What's up with… Huawei, the RAN market, the used smartphone sector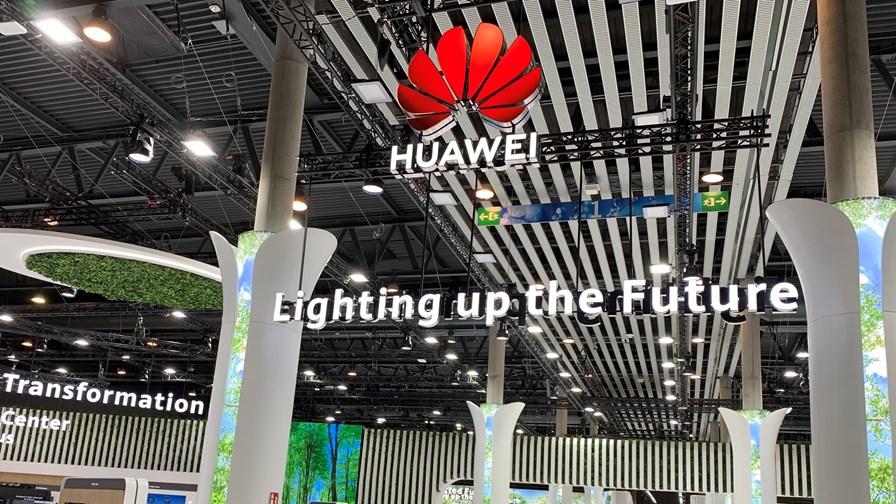 Huawei shouldn't bother getting back into 5G phones
The RAN market hit its peak in 2022
The used smartphone sector is in stellar growth mode
In today's industry news roundup: Huawei is making a mistake if it's planning to re-enter the 5G smartphone sector, says a seasoned analyst; the RAN equipment market has run out of growth, reckons the team at Dell'Oro; as new device sales flounder, consumers are splashing out on used smartphones, finds CCS Insights; and much more!
The industry rumour mill suggests Huawei is planning to get back into the 5G smartphone sector, according to Reuters. That would mark a dramatic return for a company that saw its giant smartphone business decimated by US sanctions, which cut off the Chinese vendor's access to the latest mobile chipsets and Google's Android software and applications. But in this Radio Free Mobile blog, long-time financial analyst Richard Windsor says Huawei simply shouldn't bother.
The radio access network (RAN) systems market reached its value peak in 2022 and is not set to grow again until the 6G investment cycle begins, according to research company Dell'Oro Group. RAN equipment revenues "flattened out in 2022" when the market was worth in the region of US$40bn and, while the 5G RAN sector will continue to grow, that won't be enough to offset the lower spending in other parts of the RAN market. "With 5G-Advanced not expected to trigger a new capex cycle, the question now is no longer whether RAN will grow," noted Dell'Oro vice president Stefan Pongratz. "The question now is, rather, how much will the RAN market decline before 6G comes along?" Pongratz tried to answer his own question by predicting the market will decline at a 1% compound annual growth rate (CAGR) over the next five years. That's food for thought just ahead of the latest earnings reports from Ericsson and Nokia. Read more.
And there's more from the Dell'Oro team… It has lowered its forecast for the global mobile core network (MCN) market growth, predicting it to rise by a mere 1% compound annual growth rate (CAGR) in the next five years. Its prediction in January was a 2% CAGR for the market, but it now expects to see slower subscriber growth. "We have reduced our forecast for the third consecutive time, primarily caused, this time, by an expected slowdown in subscriber growth," explained Dave Bolan, research director at Dell'Oro Group. The analyst firm also expects year-over-year MCN revenue growth rates to be flat in 2026 before turning negative in 2027. It has also reduced its projections for the multi-access edge computing (MEC) to a 31% CAGR for the coming five-year period. Find out more.
The market for second-hand smartphones has outshone the one for brand-new handsets, growing by "an impressive" 14% year on year in the first quarter of 2023, in comparison with a 2% decline in sales of new devices, new research from CCS Insight has shown. The analyst firm has estimated that used mobile devices have generated $13.3bn in revenue in the period, with market prices "thriving" as volumes rise due to robust demand for newer flagship models and devices being sold "like new". "The secondary smartphone market has already built significant scale and is consistently outpacing the equivalent new-device market as better products become available from leading international brands," said Kane McKenna, analyst at CCS Insight. According to the company, the second-hand market growth was driven not only by the cost-of-living crisis, but also by increased awareness about sustainability. However, CCS Insight noted that growth in "this hot segment" is being stunted by supply. "Unlike traditional supply chains, this market relies on consumer trade-ins, which are proving to be the biggest challenge for the industry to reach global scale. Mobile operators in the US are clawing back phones from consumers much more effectively than others, but this hasn't been enough to stop trade-in levels flattening in recent quarters," explained McKenna. "European trade-in volumes are woefully below where they should be and traders are increasingly targeting Japan, India, South Korea and China to source products, as they collectively have a similar surplus of used iPhones as the US market," noted Simon Bryant, vice president of research at CCS Insight. Demand for refurbished smartphones was also witnessed throughout 2022 when, as per estimations from Counterpoint Research, the global market booked a 5% year-on-year growth.
Might the Federal Communications Commission (FCC) soon have all of its seats filled? The US regulator has five commissioner seats, but only four have been filled since early 2021, leaving the watchdog with the stalemate position of having two Republican and two Democrat commissioners. As previously reported, President Joe Biden recently put forward his latest nominee for the fifth seat, Anna Gomez, who is a Democrat and a telecom sector attorney, as well as a senior advisor to the US State Department's Bureau of Cyberspace and Digital Policy. And late Wednesday, the US Senate Commerce Committee voted to approve her nomination, as well as approving new terms for current commissioners Republican Brendan Carr and Democrat Geoffrey Starks. With that hurdle overcome, the matter is now set for a full Senate floor vote before the August recess: If Gomez gets the nod there, the thorny matter of net neutrality might once again appear on the FCC agenda, as the Democrats are keen to reinstate rules that were revoked while Donald Trump was president.
Having been one of the many experts, researchers and supporters to have called in March this year for an immediate pause on "giant AI experiments" for at least six months, so that the risks and capabilities of such systems can be thoroughly examined, the shy and retiring Elon Musk – owner of Twitter and CEO of SpaceX and Tesla – has launched a new AI company called xAI. The aim of the company is "to understand the true nature of the universe". Musk and the xAI team are planning to answer questions about the venture during a Twitter Spaces chat on 14 July. What little there is to know about the company at this point can be found here.
There have been so many complaints about how Virgin Media O2 (VMO2) is making it difficult for customers to cancel their contracts that UK regulator Ofcom has opened an investigation into the British broadband and mobile service provider. "Ofcom is concerned about the number of complaints it has received from Virgin Media customers who have tried to leave, but said the company had made it difficult," the watchdog noted in this announcement. "Some struggled to get through to an agent on the phone. Some found their call was dropped mid-way through or they were put on hold for long periods. And many said they had to make lengthy and repeated requests to cancel, as their initial instruction was not actioned." If the investigation finds evidence of deliberate wrongdoing, let's hope the regulator throws the book and the maximum possible fine at VMO2 – with a cost-of-living crisis biting hard into the UK public's disposable income, the last thing people need is a company that deliberately interferes with their consumer rights.
Japanese telco SoftBank has launched a satellite service for domestic companies and local governments. Acting as an authorised reseller of satellite broadband internet from Starlink (SpaceX's low-earth orbit satellite constellation), SoftBank will start selling a service called "Starlink Business" in late September, designed for use cases in factories, construction sites and ships, for example. The company also plans to offer a combination of corporate solutions aimed at automating the operation of bridges and construction machinery in mountainous areas where communication is "not well established". Its targets are enterprises and public sector entities that want to use "high-speed, low-latency data communication", especially in areas in Japan with poor coverage. More information is available here (in Japanese).
Telecom Italia (TIM) has been showing off its network-as-a-service (NaaS) capabilities and extolling the virtues of open network platforms at its 'TIM HiTech Tomorrow Telco: Focus Italia' event being held at the operator's facilities in Rome and hosted by the operator's CEO Pietro Labriola and chief network operations and wholesale officer Elisabetta Romano, who is also the chairwoman os Sparkle, Telecom Italia's international operations unit. The telco's NaaS platform "transforms the network into an open platform" and is "a flexible model for network infrastructure use which allows the world of developers, from hyperscalers to startups, to create new digital services they can offer" to consumers, enterprises and government bodies, noted the operator in this press release. "The high-performance digital network model made possible by NaaS will support telecoms challenges in the decades ahead," stated Romano, who cited virtual reality and "healthcare powered by big data" as services that could be supported by the NaaS platform. "We won't just provide each home, office or production plant with ultrabroadband, we will raise the value of our exchanges by enriching them with the cloud, which we will bring ever closer to our customers – a true edge cloud continuum," Romano concluded. Telecom Italia, it should be noted, is one of the operators to have signed up to the GSMA's Open Gateway initiative that aims to encourage the use of open network APIs by telcos and was the focus of attention during one of the sessions at the DSP Leaders World Forum – see The time is right for network API services, says Telefónica's Garcia.
- The staff, TelecomTV