Amdocs chases telco GenAI gold with Nvidia, Microsoft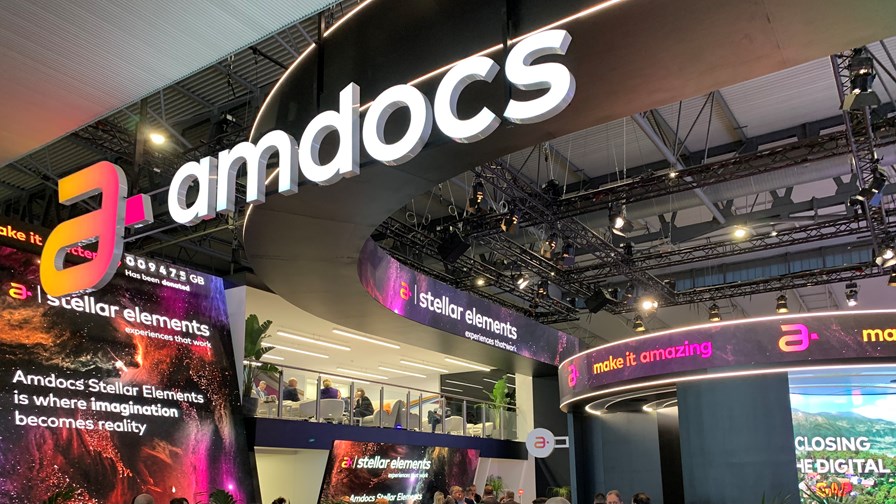 Generic generative AI (GenAI) models are of some use to all kinds of enterprises
But just as in other verticals, large language models (LLMs) are being developed to suit the specific needs of the telecom sector
Amdocs signalled its GenAI intent earlier this year with the launch of a telco GenAI framework dubbed amAIz
Now it's building on that initial development by teaming up with two of the biggest names in AI – Microsoft and Nvidia– to develop customised LLMs for telcos
Hardly a day goes by in the telecom sector without someone stressing the importance of partnerships. "No one can do XXX all on their own!" is the oft-used refrain, and with good reason as the world of IT and telecom become increasingly intertwined. Telecom software giant Amdocs is a case in point as it is accelerating and strengthening its telco generative AI (GenAI) proposition by hooking up with two of the biggest names in artificial intelligence – Microsoft and chip giant Nvidia.
Telecom software firms are well placed to develop GenAI tools for telcos because they already have years of AI-enabled research and development (R&D) experience and an advanced understanding of data management (which is table stakes in the world of GenAI). So it was no surprise when earlier this year Amdocs unveiled the wonderfully named amAIz, a "pioneering telco generative AI framework" that "combines carrier-grade architecture leveraging open-source technology with large language AI models, creating a foundation for global communications service providers, enabling them to benefit from the immense potential of generative AI."
Amdocs entered the GenAI game with a strong hand, not only because of its telecom software legacy but also because of its close ties with Microsoft (a stakeholder in ChatGPT developer OpenAI), with which it had already struck a partnership to develop use case templates that address the "telecom industry-specific challenges of security, data privacy, scalability, and the complexity of data governance" that telcos face each day.
And now it has strengthened that hand even further by collaborating with Nvidia, the undisputed AI chip sector leader, which this week unveiled a range of technical advances that, according to experienced tech sector investment analyst Richard Windsor, "leaves Nvidia looking pretty much unassailable for now" in terms of AI silicon.
Amdocs and Nvidia will "customise enterprise-grade LLMs running on Nvidia accelerated computing as part of the Amdocs amAIz framework" to help telcos with their GenAI plans. Specifically, Amdocs will use the Nvidia technology that comprises the chip giant's just-announced AI foundry service – which, in turn, comprises Nvidia AI foundation models, its NeMo framework and tools, and its DGX Cloud AI supercomputing services – "to support flexible adoption strategies and help ensure service providers can simply and safely use generative AI applications."
The AI foundry service was announced during the Microsoft Ignite event, which is worth noting because the Amdocs/Nvidia collaboration "builds on the previously announced Amdocs-Microsoft partnership. Service providers and media companies can adopt these applications in secure and trusted environments, including on premises and in the cloud," noted Amdocs in this announcement.
Amdocs explained it is working with Nvidia on "a number of generative AI use cases to simplify and improve operations by providing secure, cost-effective and high-performance generative AI capabilities. Initial use cases span customer care, including accelerating customer inquiry resolution by drawing information from across company data. On the network operations side, the companies are exploring how to proactively generate solutions that aid configuration, coverage or performance issues as they arise."
Nvidia noted in this blog, written by Lilac Ilan, Nvidia's global head of business development for telco operations, that telcos are turning to GenAI to help them make use of the hundreds of petabytes of data in their networks each day. "By training models on proprietary data, telcos can deliver tailored solutions that produce more accurate results for their use cases. To simplify the development, tuning and deployment of such custom models, Amdocs is integrating the new Nvidia AI foundry service" with its amAIz framework. "Equipped with these new generative AI capabilities – including guardrail features – service providers can enhance performance, optimise resource utilisation and flexibly scale to meet future needs," the chip giant added.
Amdocs isn't alone in seeking to meet the specific GenAI needs of telcos, of course. Some of the operators themselves are looking to develop a shared industry model under the auspices of the Global Telco AI Alliance, with two of the telcos involved in that body, SK Telecom and Deutsche Telekom, having recently announced progress in this regard.
And other companies – including Netcracker Technologies, which is collaborating with Google Cloud, and Tech Mahindra – are also looking to leverage their industry knowledge to meet the GenAI needs of telcos, but the combination of Amdocs's industry experience along with Nvidia's AI prowess and Microsoft (with its Azure cloud clout) looks like a particularly strong combination.
- Ray Le Maistre, Editorial Director, TelecomTV
Email Newsletters
Sign up to receive TelecomTV's top news and videos, plus exclusive subscriber-only content direct to your inbox.