Welcome to the connected society; could someone please invite Italy and Portugal to join?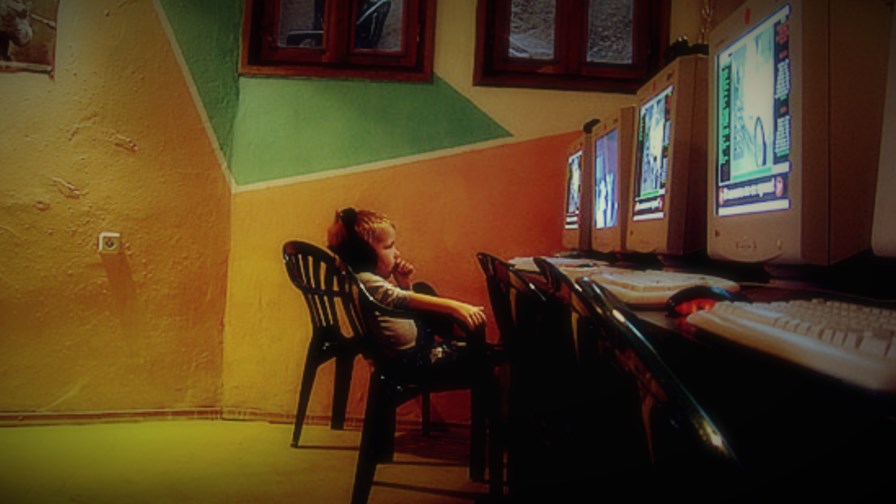 Gasp. Perhaps we're not so connected after all? Well, we are, it's just that the dramatic rate of adoption of communications technologies means that inevitably there will be people who get left behind. Whether by design, or by accident, there has always been a digital divide; the key is to get that divide as small as possible.
The news from the European Union's Office of Statistics (Eurostat) that 18 per cent of Europeans have never used the Internet still comes as a shock. The disappointing statistic was hidden away in a survey that looked at cloud usage, with the opening statement that "Internet usage has become very widespread amongst the EU population." Well yes it has, the 18 per cent is a vast improvement on the 43 per cent reported in 2006, but there's no room for complacency here; the stakes are simply too high, and getting higher all the time.
Romania had the highest percentage of people who claimed never to have used the Internet, at 39 per cent, followed closely by Bulgaria with 37 per cent, Greece with 33 per cent, Italy with 32 per cent and Portugal with 30 per cent. Shockingly high levels, and whilst this might be expected of Romania and Bulgaria, it is sad to see Italy and Portugal in this list.
On a more positive note, the Danes are leading the way amongst the EU28 countries, with only 3 per cent of its population claiming never to have gone online, followed by Luxembourg with 4 per cent, the Netherlands with 5 per cent, and Finland, Sweden and the UK all with 6 per cent.
So what about the EU's cloud survey? It found that 21 per cent of individuals aged over 16 in the EU28 used cloud locker services for saving files, with younger people being the main users (35 per cent of people aged 16 to 24 saved files this way). Only 11 per cent of cloud users in the EU signed up for paid-for services.
Beyond the web
A new report from Strategy Analytics says that next year, predictably, consumers will own more connected products and technologies than ever before. From domestic appliances to wearable technology to smart home solutions, the number of things that can be monitored, controlled and analysed by the consumer will grow significantly in 2015. Key to the success of this market, says Strategy Analytics, will be the user interface. Services need to be compelling whilst ensuring privacy and security.
"New personal devices, as well as smart home and connected car solutions, will create a tsunami of personal data," said Paul Brown, director of the User Experience Innovation Practice at Strategy Analytics. "It remains to be seen whether one device will control and manage all this information. Single app solutions for each 'thing' may be great in the short term, but for long term persistent use, the consumer may actually end up 'drowning' in an unmanageable user interface."
The research firm has published a list of predictions to accompany its report. Among them are:
The Internet of Things will have increasing consumer implications;
Mobile operators will continue to look to more disruptive offerings to attract consumers;
Adoption of Smart Home technology will begin to move into the mainstream;
Streaming media devices will challenge the smart TV;
Consumers will take charge of the flow of TV and video content;
Smartphone display size for the mass market will peak at about 5.2-inches;
Unique use cases for smartwatches will emerge to spur mass market adoption;
Apple Pay's focus on security will have a significant impact on mobile payments.
"We expect further innovation in devices, wearables, content, the smart home, the connected car and the IoT," added Kevin Nolan, VP at Strategy Analytics. "All of these will create UX challenges as well as opportunities to develop new value-added experiences."
Meanwhile, a new report from Berg Insight says that shipments of connected wearables reached 19.0 million in 2014, up from 5.9 million devices in the previous year. Total shipments of smartwatches, smart glasses, fitness and activity trackers, people monitoring and safety devices, medical devices and other wearables are forecasted to reach 168.2 million units in 2019.
Email Newsletters
Sign up to receive TelecomTV's top news and videos, plus exclusive subscriber-only content direct to your inbox.