The industry shows no signs of giving up on wearables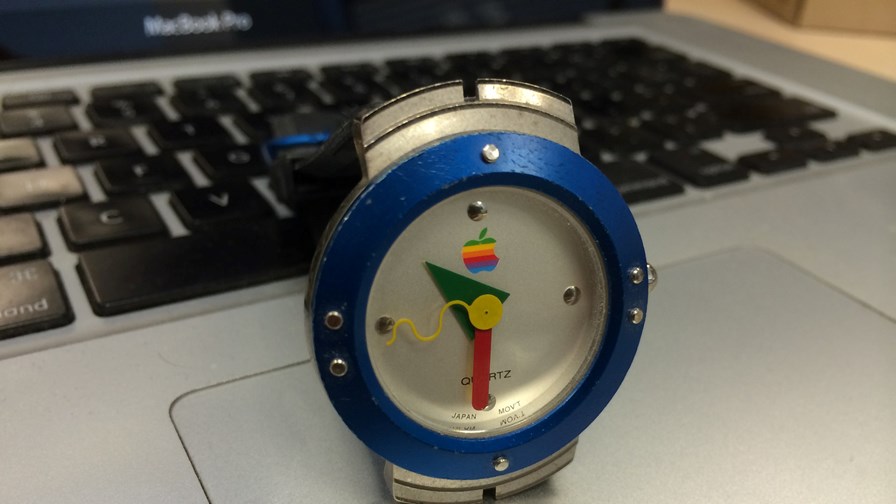 New smart watches unveiled at IFA this week
Gartner predicts smart watch sales should reach 41.5 million units this year
Overall ASP of the smart watch category is $223.25 in 2017
Still a market in search of compelling use cases, says Gartner
Oh dear, the smart watch. Great concept, invariably executed extremely badly. With the possible exception of the Apple Watch, every single multi-functional smart watch that has come to market has been awful. The vast majority have been ugly slabs of technology that require a wrist the diameter of a tree trunk to pull off, as well as a brass neck as the owner shrugs off guffaws of laughter from their friends. Watches have long since moved on from being technical wonders that enable the wearer to check the time with a mere glance, to being fashion statements, pieces of jewellery and ostentatious displays of filthy wealth.
So why then do technology firms expect us to put up with their fat, bloated, style-devoid little boxes, which often stop working before the day is over? Partly because the technology is not yet ready – the industry is unable to cram the necessary processors and batteries into an elegant form factor. Partly also because there isn't a sufficiently compelling use case for us to overlook the physical design constraints. That doesn't stop the industry from trying though, as it moves away from messaging use cases and dives headfirst into health and fitness.
This week's IFA trade show in Berlin has already seen a number of new smart watch launches. The struggling Fitbit unveiled its Ionic smart watch. Yes, it has a host of health and fitness features and even claims a battery that lasts four days, but as for style… John Gruber summed it up best when he said: "It's like an Apple Watch that got hit by the ugly stick."
Moving on as fast as possible, Samsung keeps shaking the smart watch tree in the hope of finding a winning concept. It's certainly been trying. Its new Gear Sport smart watch is more track and field or gym focused, rather than an everyday or evening wear design. "That doesn't mean it's ugly, it's just not showy," as the Phandroid site rather diplomatically put it.
Meanwhile, we wait to see what Apple has up its sleeve at its press event in a couple of weeks' time. Rumours suggest a new watch model, one that comes with LTE for data connectivity, but which remains somewhat on the large side (although to be fair, Apple's watches are more discrete than most and certainly far more style focused).
Market growth
Research firm Gartner predicts that 310.4 million wearable devices will be sold this year, of which sales of smart watches should reach 41.5 million units. However, Gartner's "wearables" category includes Bluetooth headsets – take this out of the equation and you are left with 160.4 million devices. Smart watches then become the second largest item, just behind Wristbands at 44.1 million. But where's the growth?
"The wearable device market is evolving; however, it is still a market in search of compelling use cases," said Roberta Cozza, research director at Gartner. "Manufacturers of wristbands, smartwatches and head-mounted displays are currently struggling to show enough value to convince consumers to increase their purchases and use of these devices. In particular, the smartwatch category has seen less adoption than anticipated."
Gartner divides the smart watch segment into four types of provider: technology companies, dominated by Apple (with a projected 25 per cent of the market by 2021), with other firms such as Samsung, LG and Huawei only amassing 15 per cent of the market by 2021; children's smart watches with an expected 30 per cent share; traditional watch and fashion brands with an expected 25 per cent market share; and finally startup and white-label brands with a projected 5 per cent share by 2021.
Whilst smart watches are outsold by fitness-orientated wristbands, they are far more profitable. Revenue from smartwatches is bolstered by relatively stable average selling prices of the Apple Watch.
"Smartwatches are on pace to achieve the greatest revenue potential among all wearables through 2021, reaching $17.4 billion," said Angela McIntyre, research director at Gartner. "The overall ASP of the smartwatch category will drop from $223.25 in 2017 to $214.99 in 2021 as higher volumes lead to slight reductions in manufacturing and component costs." However, she notes that strong brands such as Apple and Fossil will keep pricing consistent with price bands of traditional watches.
"Moving forward, the ability of the smartwatch to create a collection of core capabilities that deliver unique value to the individual (when compared with wristbands) and allow more independence from the smartphone, will be a crucial driver for adoption," added Cozza. "In 2016, our user survey revealed that two-thirds of individuals were not planning to buy a smartwatch due to a lack of perceived benefit and usability."
Gartner believes the integration of AI-driven services to enable smart fitness coaching, or virtual personal assistants as a key interface between the user, the wearable and the smartphone, will also be critical. The integration of AI into wearables should also bring a new wave of ear-worn wearables that can, for example, manage users' overreliance on the smartphone screen.
As Gartner correctly notes, adoption of wearables is still in the early adopter phase. Very much so.
Email Newsletters
Sign up to receive TelecomTV's top news and videos, plus exclusive subscriber-only content direct to your inbox.