The Android and iOS smartphone duopoly keeps Windows Phone at bay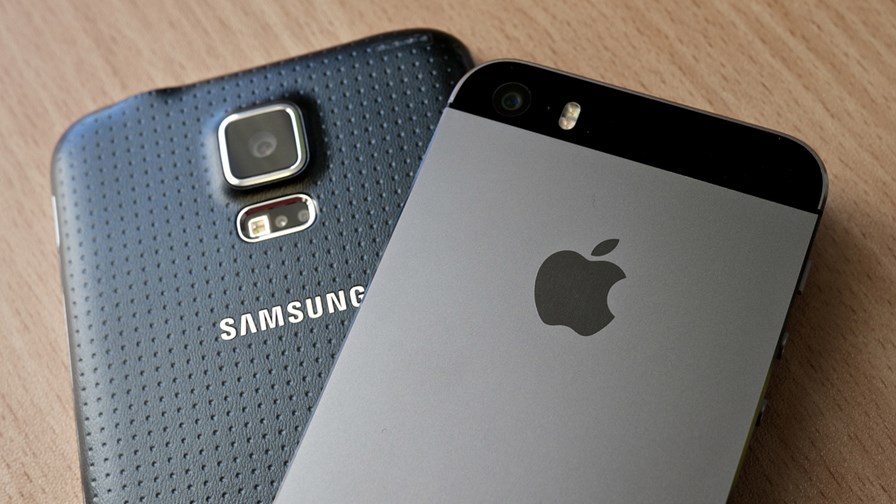 The number of smartphones shipped during Q2 exceeded the 300 million unit milestone for the first time, according to the latest data from IDC's Worldwide Quarterly Mobile Phone Tracker. The research firm put the total of global shipments at 301.3 million, up an extremely healthy 25.3 per cent from the same quarter last year.
The growth was driven by Android and iOS devices, whose combined market share increased to 96.4 per cent for the quarter. Google's Android OEM partners shipped a total of 255.3 million Android-based smartphones in Q2, up 33.3 per cent year-on-year. Such was the strength of Android that Apple's iOS saw its market share decline despite posting 12.7 per cent year-on-year shipment growth.
"With many of its OEM partners focusing on the sub-$200 segments, Android has been reaping huge gains within emerging markets," said Ramon Llamas, research manager for IDC's Mobile Phone team. "During the second quarter, 58.6 per cent of all Android smartphone shipments worldwide cost less than $200 off contract, making them very attractive compared to other devices."
Android reached a new record for market share during the quarter, nearly doubling its share from just three years ago. Llamas added that with the recent introduction of Android One, in which Google offers reference designs below $100 to Android OEMs, the proportion of sub-$200 volumes is likely to climb even higher.
But with only 3.6 per cent of the market available to non Android or iOS devices, it proved to be slim pickings for the competing platforms.
Windows Phone volumes declined from a year ago, but at least should a slight improvement from the previous quarter. It is the clear third-placed platform, but the gap to Apple looks insurmountable. Microsoft's list of OEM partners has not changed significantly from a year ago, but the firm's approaches to low-cost local OEMs could pay off later in the year. IDC singles out device manufacturers such as Blu and Yezz, who are based in Miami, Florida; India's Micromax, Karbonn, Lava and Gionee; Prestigio of Cyprus; and China's Longcheer.
BlackBerry shipments are a huge 78.0 per cent lower than levels from a year ago, but after three consecutive quarters of sequential decline the firm may be showing signs of bottoming out. IDC notes that at least BlackBerry saw improvement within Asia Pacific, as well as some gains among enterprise users within North America and Western Europe.
"It's been an incredible upward slog for other OS players – Windows Phone has been around since 2010 but has yet to break the 5 per cent share mark, while the backing of the world's largest smartphone player, Samsung, has not boosted Tizen into the spotlight," said Melissa Chau, senior research manager at IDC. "The biggest stumbling block is around getting enough partnerships in play – not just phone manufacturers but also developers, many of which are smaller outfits looking to minimize development efforts by sticking to the two big ecosystems."
Samsung again dominated the Android device platform, accounting for 29.3 per cent of all Android-powered shipments, although this is substantially down from its 40.0 per cent share of two years ago. A growing number of competitors, including Chinese firms Xiaomi, Coolpad, Huawei, Lenovo, and ZTE have all increased their Android device shipments in what is becoming a far more dynamic sector. Meanwhile, Apple launches its new device next month, which historically provides a significant boost to its sakes volumes.
Email Newsletters
Sign up to receive TelecomTV's top news and videos, plus exclusive subscriber-only content direct to your inbox.