What are the differences between Brit and US photo favourites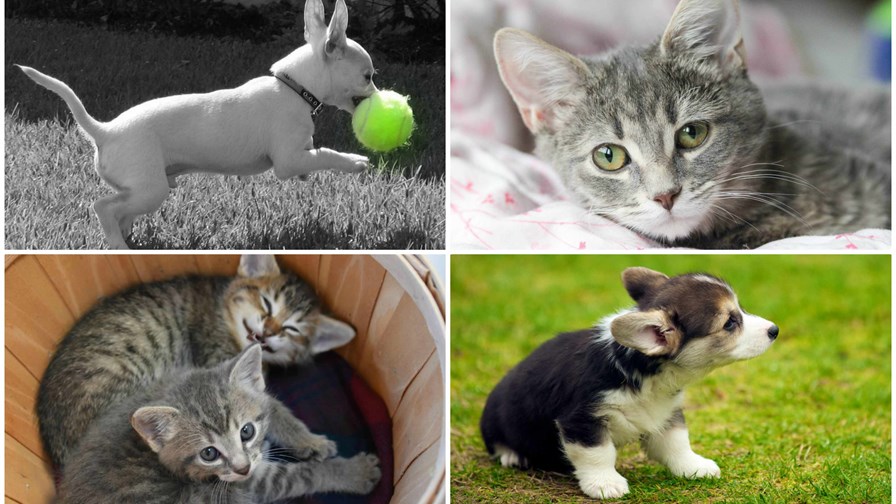 1.2 trillion photos taken annually
Most of them apparently dogs and kittens
Here's just four of them
I should have thought that every day is photo day at the height of the Summer holiday season, but apparently our photo-snapping requires further encouragement and therefore gets its own day.
Mobile network benchmarking company Global Wireless Solutions (GWS) has seized the opportunity to put it's smartphone polling abilities to work to reveal how people are taking photos differently on their phones in the UK and US. On a normal day GWS does serious stuff like polling consumers to help it evaluate global mobile network performance and to unearth consumer insights around mobile phone usage.
This photo malarky is a slight digression.
First a few stats. GWS says studies suggest we're all taking 1.2 trillion digital photos annually worldwide, the majority of which are taken on a smartphone (85%). But what are the differences between American and British photo usage? Always a favourite topic online, I've noticed.
Key findings from GWS' testing include the following national characteristics
US:
Picture perfect: When looking at the most common smartphone activities, taking photos ranks near the top (80%) for Americans, just behind the top most common activity, voice calling (84%), yet ahead of using social media apps or websites (67%) or general internet browsing (65%)
It's me, or your food: Over a quarter (28%) of Americans say snapping delicious meals is just as important as taking selfies (28%) while on vacation this summer
Every day's a photo opportunity: Nearly three-quarters (74%) of Americans take photos on the weekend while almost half (44%) regularly take time to take pictures of colleagues, friends and food during the work week
UK:
Say "meow": Over in the UK, women admit they're twice (27%) as likely as men (12%) to frequently take photos of their beloved pets
Pet vs. child: What's a more important pic to post? 46% of UK adults use their smartphones to take pictures of their kids. The same number uses their smartphone to take pictures of their pets
Not-so-social media: Perhaps concerned with data privacy, Brits now prefer to share photos with friends and family on private chats like WhatsApp and Facebook Messenger (65%), instead of sharing publicly on social media (33%)
That's so 2015: Social media apps go in and out of fashion all the time. For posting your favourite pics, UK consumers currently prefer using Facebook (including Messenger) (56%), over WhatsApp (48%), with Instagram trailing well behind (24%)
This is therefore a good excuse to head up this story with some cute pet pictures.
Email Newsletters
Sign up to receive TelecomTV's top news and videos, plus exclusive subscriber-only content direct to your inbox.