Whilst the mPayment war kicks off in the USA, operators elsewhere sign up to a code of conduct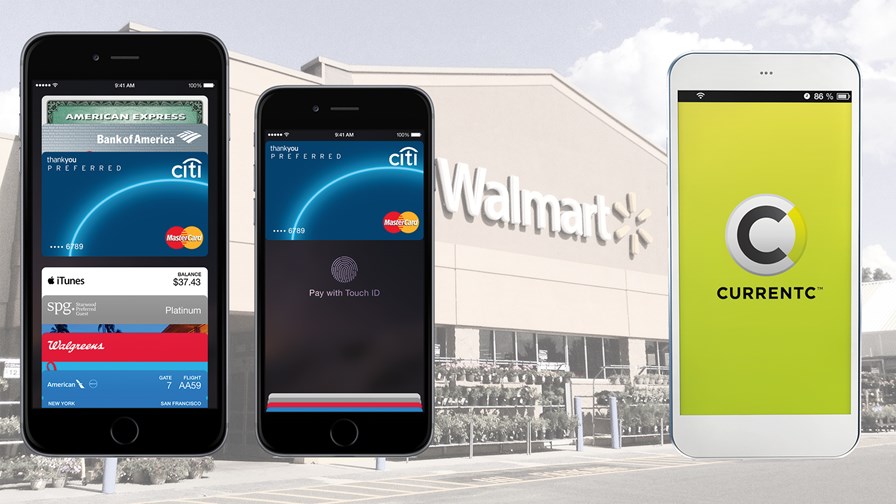 If Apple thought it had re-invented mobile payments and that the world would fall into line behind its colossal marketing machine, then it needs to switch off its reality distortion field and think again. Apple Pay is a well-thought out solution to mobile commerce, but it's not the only game in town. What's more, ongoing distrust (and at times downright hatred) between major retailers in the US and the credit card providers threatens to get in the way of technology reform.
Meanwhile, a group of mobile operators (US telcos are conspicuously absent from the list) have got behind a new code of conduct for mobile money providers, drawn up by the GSMA industry association.
The code sets out to identify a series of common business principles to enable the development of what they call "safe and responsible" digital financial services. These include safeguarding customer funds against risk of loss, mechanisms to combat money laundering and terrorist financing, ensuring reliable service provision and a secure network, new complaint procedures, and responsible use of personal data.
The operators who have endorsed the code are: Airtel, Avea, Axiata, Etisalat, Millicom, MTN, Ooredoo, Orange, Telenor, Vodafone and Zain. Together, these operators represent 82 mobile money deployments operating in 51 countries.
These "safe and reliable services", says Anne Bouverot, Director General of the GSMA, "foster consistent implementation of business practices that ensure service quality, enhance customer satisfaction, facilitate commercial partnerships, and build trust with regulators."
She also encouraged all of the GSMA's members that offer mobile money services to endorse the code. Which brings us back to the US market, which has so far failed to support the code.
Wild West of Mobile Money
For a nation that has yet to embrace the security and reliability of the "chip and pin" system, the USA is getting all hot and bothered over mobile money.
When Apple Pay was announced last month, as a US-only service for the time being, the company said that it would "transform mobile payments". It had the support of Visa, MasterCard and American Express; domestic banks that represented 83 per cent of credit card purchase volume in the country; and "some of the nation's leading retailers", including McDonalds, Macys, Walgreens and Bloomingdales.
Except it's been a bit of a shaky start, and the main culprit has been a group of leading retailers.
Also announced last month was an update on the activities of the MCX (merchant customer exchange), a consortium of US retailers that want to promote their own CurrentC payment solution, mainly as an alternative to the traditional credit card system and what they see as unfairly high transaction payments. MCX announced plans for its mobile wallet more than two years ago, and we're still waiting for launch. Best Buy and Walmart are two of the driving partners in the consortium.
No surprise then that Walmart executive Mike Cook lashed into Visa's Jim McCarthy at the recent Money2020 conference (there's a link to the video here, if you can endure a 30-second pre-roll ad).
But that's not all, because MCX has stated that it has banned Apple Pay. So if you are a retailer that is part of the MCX consortium, you are prohibited from accepting Apple Pay. According to a press conference a couple of weeks ago, MCX COO Scott Rankin admitted that the reason it had banned Apple Pay was to give its own CurrentC solution space to launch and get off the ground. But whilst Apple Pay is available right now, CurrentC won't launch until sometime next year. So you have the situation where some 70 retail brands with around 110,000 retail locations that process more than $1 trillion in payments each year are locked into the yet-to-be-launched CurrentC and which represents a huge market that Apple can't penetrate.
If that wasn't confusing enough, there are plenty of other mobile payment solutions out there. For example, there's the mobile operator-backed Softcard joint venture (which used to be called Isis, but decided that a name change was probably a good PR move, given the circumstances). Softcard is a joint venture between AT&T, T-Mobile and Verizon
Last week, Softcard announced support for Windows Phone, extending its use beyond iOS and Android. By the end of this year, Softcard expects that its service will be supported on more than 100 mobile devices, which as CEO Michael Abbott says, "reinforces our leading positioning as the first and only NFC-based mobile wallet app supported on multiple mobile operating systems". In other words, take that, Apple Pay.
Abbott says that in the two years since the first pilot scheme was launched in Salt Lake City, "payment active rates are 2.5 times the national average, taps per active user are 50 per cent higher than the national average, and Salt Lake City users are 3.5 times more likely to engage with offers and 4 times more likely to use loyalty cards than the national average."
Regardless of codes of conduct, the US mobile payment sector has entered what is likely to be a long and bitter battle for market dominance, and despite what PR teams would have you believe, there is no clear favourite.
Email Newsletters
Sign up to receive TelecomTV's top news and videos, plus exclusive subscriber-only content direct to your inbox.