Britons prefer mobile banking apps to visiting a branch... but then have you been in a bricks and mortar bank recently? They're awful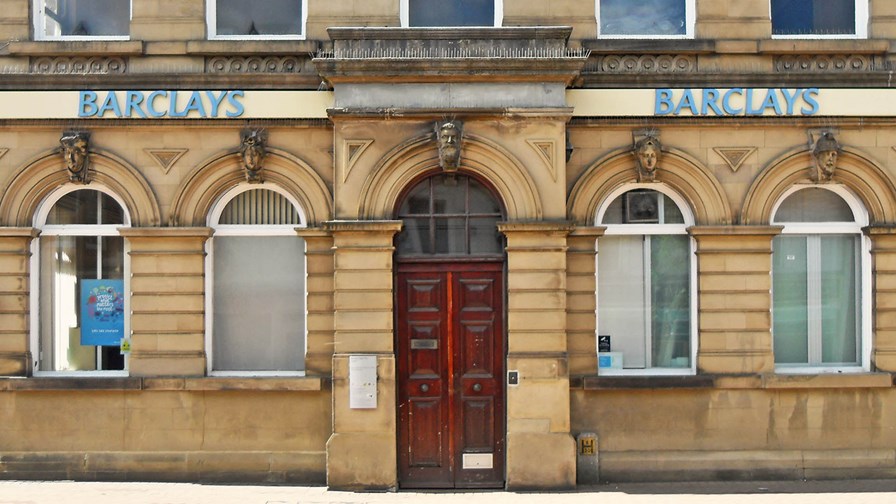 That pillar of rectitude and financial prudence, the British Banker's Association (BBA), has released new data showing that in the UK the consumer pendulum has swung to such an extent that the popularity of banking apps on smartphones has now overtaken the miserable drudgery of personal visit to a bank branch itself.
Not that many bank branches in the UK still look like bank branches. After years of so-called "refurbishment" (often a weasel word for cutting counter staff and others from the front line) far too many bank premises are now a downmarket combo of the sort of the nasty coffee shops found on the forecourts of some filling stations and a dentist's waiting room full of uniformed, pressured, target-driven apparatchiks giving customers the relentless hard sell of financial products which are the equivalent of overpriced tooth-whitening scams. Staying clear of them the right thing to do. After all, the queues are still there, they just look different.
According to the BBA's figures Brits now use banking apps on mobile devices some 10.6 million times a day while another 9.6 million access Internet banking services on fixed line networks. Both options are growing strongly.
In excess of eight million consumers downloaded banking apps over the past 12 months and two million signed up to the 'Paym' service that allows payments to be made to mobile phone contacts. The British are now transferring more than £2.9 billion a week via apps, and are quite happy to do so.
Going mobile
Meanwhile, the number of transactions conducted in branches had fallen by six per cent in the same timeframe as the numbers of branches has dwindled over more than 30 years. Nonetheless, and as the BBA points out, despite the trend to the use online and mobile banks apps there are still 6.4 million account holders in the UK who have never used the Internet for banking purposes.
Anthony Browne, the BBA's CEO, commented, "Technology is changing our lives and banking is no different - it is now easier than ever for us to check our balances, pay our friends and manage our money. The rapid take-up of apps and mobile banking appears to be a real game changer for the British public."
He added, "That said, it is vital that the government invests more in 4G and high-speed broadband to ensure that as many people as possible can be included in the revolution that is sweeping through banking."
Even as mobile banking apps gain in customer confidence, contactless (NFC) bank cards are also gaining acceptance and popularity. They are now being used in the UK more than 40 million times a month and that figure will to get a boost when the maximum limit on each contactless transaction rises from £20 to £30 in a couple of months time.
Other financial services that, in the recent past, would have required a long personal visit to a bricks and mortar bank are going online. The Nationwide 'Now' service, that enables customers to apply for mortgages and other sophisticated and complex financial products vis a video link with a bank executive, has now been used by more than 3,000 prospective house-buyers. Not a lot yet, but it is indicative of change.
The aforementioned Nationwide and Barclays banks are also trialling wristbands that can be loaded with credit. They work with contactless readers and are much less likely to be lost or stolen than a card or cash.
Email Newsletters
Sign up to receive TelecomTV's top news and videos, plus exclusive subscriber-only content direct to your inbox.