Hyperscale cloud market is growing at hyper speed as the big Web players fight it out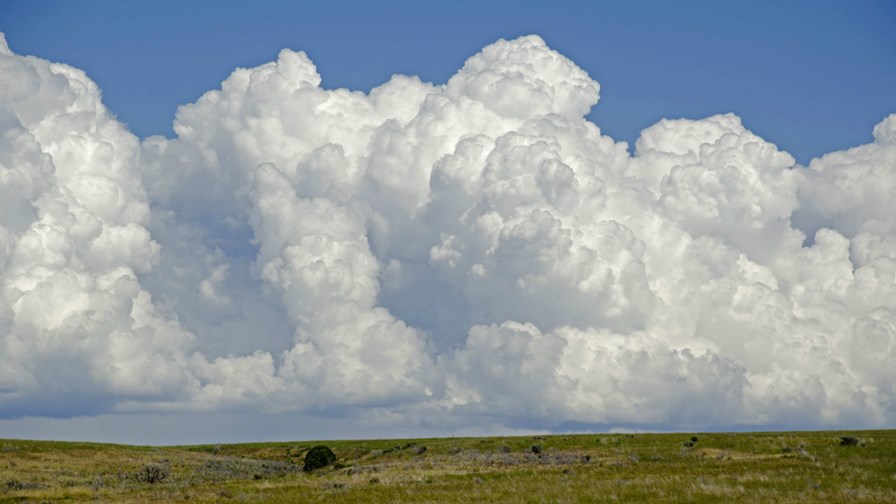 Cloud infrastructure market growing at astounding rate of 42%
Fight is between AWs, Google, IBM and Microsoft
AWS is the biggest player but Microsoft is growing the fastest
North American telcos appear to be withdrawing from the cloud fight, apparently unable to play the scale game perfected by Amazon and now being fought out, in the main, between AWS, Google, IBM and Microsoft.
Verizon, for instance, appears to have counted itself out of cloud completely. Last year it called time on its public cloud ostensibly so that it could concentrate on the enterprise space. Now it's sold its remaining cloud and its managed hosting services to IBM in what appears to involve a collaboration and responsibility shuffle, with both companies agreeing to concentrate on their respective strengths.
Verizon's big rival, AT&T, is similarly concentrating on its knitting by having Oracle takeover internal databases (it has thousands of them). They are are to be transfered to operate on Oracle's Cloud Infrastructure as a Service (IaaS ) and Platform as a Service (PaaS) cloud. The agreement gives AT&T global access to Oracle's cloud portfolio as it pulls out all the stops to virtualize its network infrastructure and outsource its huge 70,000 field technician support system which is to be implemented in Oracle's Field Service Cloud (OFSC).
AT&T says it sees the move to Oracle Cloud as part of its network transformation.
Meanwhile rivalry between Microsoft, Google,IBM and Microsoft appears to be driving the cloud infrastructure market at breakneck speed. According to Canalys it grew in Q1 2017 by 42 per cent for the year to reach $11.4 billion. Canalys says Amazon's AWS maintained its dominance, holding a stable global market share of 31 per cent. It was followed by its strongest hyper-scale rivals - Microsoft, Google and IBM.
Microsoft grew 93 per cent and Google was up 74 per cent compared to the same quarter a year ago. These growth rates were also faster than those of AWS and IBM, which grew 43 per cent and 38 per cent respectively.
"Competition for enterprise customers is intensifying among leading cloud service providers, which are investing heavily to secure key national and global accounts," said Canalys Research Analyst Daniel Liu. "Timing is crucial, as many large accounts are assessing, formulating and executing strategies to move existing workloads and infrastructure to the cloud, and develop new types of workloads as part of digital transformation initiatives."
Email Newsletters
Sign up to receive TelecomTV's top news and videos, plus exclusive subscriber-only content direct to your inbox.