The Orange guide to cloud-native automation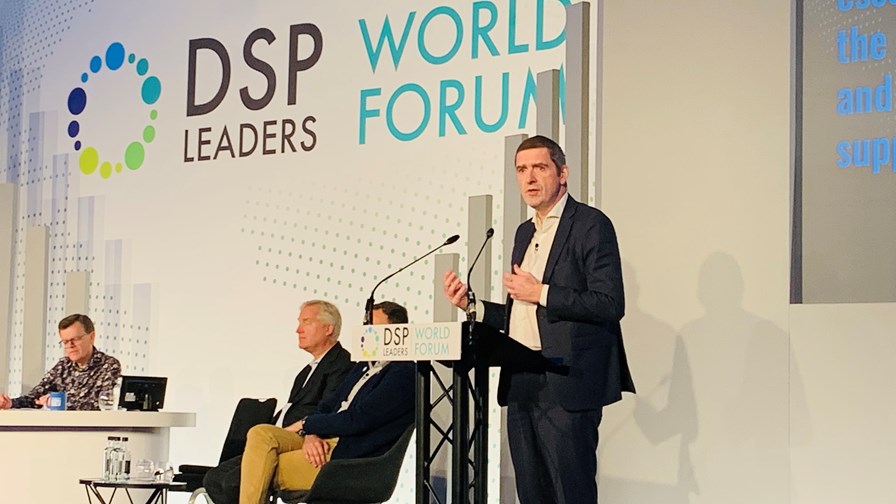 Orange has long had cloud-native and automation plans
It's a key part of the telco's new corporate strategy
The operator has de-risked its approach by running a full cloud-native 5G standalone network trial
It is already benefitting from initial automated processes
But it's a lengthy process and industry fragmentation is still a big challenge
WINDSOR, UK – DSP LEADERS WORLD FORUM 2023 – For most modern-day telcos that have built a business based on traditional network systems, a strategy that embraces cloud-native processes and their associated cultural and operational transformations is essential if they're to remain relevant in the medium and long term. One of the biggest short-term challenges is figuring out exactly what to do, how to do it and when, and this is where those in the telco community look to each other for guidance. Orange has some cloud-native strategy smarts to share, and that's exactly what the operator's CTIO for Europe, Arnaud Vamparys, did as part of his role as co-host for the DSP Leaders World Forum session entitled Why cloud native is essential to delivering the automation, agility and innovation needed to support new services.
Telcos need to "understand how this transformation benefits the business" and, from there, identify "the right roadmap implementation, because it's a step-by-step approach," he said.
That's something that Orange has defined and is already executing, according to Vamparys.
For Orange, the vision and approach to its transformation to becoming a cloud-native telco starts with the network, which is at the heart of its Lead the Future strategy presented earlier this year by CEO Christel Heydemann. It's worth remembering that Heydemann took the top seat at Orange last year and quite quickly decided that the company's differentiator was its network infrastructure – get that underlying technology foundation right and new opportunities will at least be within Orange's grasp; get it wrong and the future might not be so bright. In february, she noted that, for Orange, the "most exciting journey ahead of us" comes from the regeneration of the company's underlying infrastructure, a process that involves discarding legacy systems and relying completely on a software-defined, next-generation architecture that will enable "an open network that has a lot of data and critical assets" – see The next big thing for Orange? Our next-gen network, says CEO.
Vamparys reiterated that the new strategy is underpinned by "an industrial model for the network. That's very important for us because we want to be able to scale, to have benefits from this cloud data and AI… [to enable] more agility, resilience and performance for our customers."
In terms of steps, Orange has already taken quite a few, based on an implementation roadmap that can "benefit the business. So we are already using cloud-native technologies for a long time on our service platform, on our IT workloads and more recently for our B2B customers – when we moved from IP/MPLS to SD-WAN, we introduced a cloud-native foundation for that to be able to connect, change, disconnect any customer sites on a worldwide basis for Orange Business."
In addition, Orange has some specific automation targets. "We have defined two processes where we want to be at automation level four [capable of end-to-end operations without human intervention] in 2025 – network monitoring and network changes."
The introduction of such automated lifecycle management capabilities will enable Orange to be "30 to 300 times faster than today to change elements on our network. It is fundamental to master cloud-native technologies for that. So we definitely need the right ecosystem," noted Vamparys.
That's in the near future but, right now, Orange is at an important crossroads in its cloud-native journey as it takes its next critical 5G steps.
Vamparys noted that following the introduction of its initial cloud-native processes and technologies, it started to adopt a cloud-native approach to managing "simple network loads… more control plane than user plane. Step by step, we have had to master that, and now 2023 is quite a big year because we are introducing 5G SA [standalone] in six of our operations."
That process began in Spain earlier this year – see Orange launches 5G SA in Spain, more to follow this year.
This step, automating the lifecycle management of the core platform, is quite a herculean task for operators, explained Vamparys, as "you have all the customer data, you have the control plane, and the database, so three key elements you have to master with very different capabilities and different ways to manage from an operation perspective. And of course we are doing this at a time when we are being asked to be very resilient, to be trusted, to be secure… with some rules defined country by country."
And while it adopts cloud-native processes in its new 5G core, Orange is already looking at the required transformation in its access network "with cloud RAN, where we already are doing small-scale deployments, for example in Romania with Vodafone on a shared [Open RAN] network for rural areas. So it's a step-by-step approach. And we need to change the full ecosystem around it," he said.
For Orange, that has involved pooling its network planning and management processes into a single team, rather than having separate teams working on the various traditional network sectors (optical, fixed, mobile etc). "Some years ago, we created a dedicated infrastructure department…. [managing] the design of the whole infrastructure of the company and the selection of the right partners. We started with VNFs [virtual network functions] at that time, moving now to CNF, the cloud native functions," explained Vamparys.
Reskilling and experimental networks
At the same time, Orange had needed to revamp internally and adapt its workforce to new ways of working and new technology skills to be able to plan, test and integrate software- and cloud-oriented functions.
"Before anything is deployed it needs to be tested, so there was a big focus on internal training, reskilling, upskilling," providing all of the company's engineers with the capability and opportunity to test and become familiar with the new practices and processes. "So we formed a programme called Pikeo to create an end-to-end cloud-native automated 5G SA network with all the elements, with OSS and BSS included, to [understand] scale. We have our network operations centre for Europe managing this small internal network to be able to understand how to mix things between the traditional network and this new cloud-native network."
Building and running this experimental network "has helped us to design all the tooling we need around it and understand how to integrate the network. Before, we had an integration network that was 50 to 80 elements, where you validate each element and then you do an end-to-end test. Now we have moved to a next-generation network integration factory where you are able to take different software [elements] and distribute them on your integration network and then do pre-production of each of our operations," explained the Orange executive.
Developing Pikeo has helped Orange to "have the right de-risking before deployment and to have the right design, the right help from many of our partners, and I would like to thank them for [helping us] to transform," he noted.
But it's not only about technology, of course, there are also internal culture barriers to overcome. "It's very important for me and my colleagues to share internally what it all means, [explain] the benefits for the business, and already we are changing many parameters. If I just take the RAN domain – every month we are changing 12 million parameters and we cannot do that manually… So when cloud RAN arrives with the potential of automation, it will be at a time where we want to introduce slicing capabilities in our operations. So it's very beneficial, it's part of our strategic plan," noted Vamparys.
Why Orange has the fragmentation blues
But it's not all plain sailing, of course. Despite years of planning, testing, operational revamps, more testing and early deployments, there are still major hurdles to overcome.
"We are still suffering from fragmentation," and that is making it hard to move to a network cloud. That fragmentation is partly to do with the different approaches of the public cloud giants that are increasingly involved in telco cloud-native transformations as key partners.
"We still have big silos – the hyperscalers… there are still many ways to develop network software, and it's not the same database [or] control plane, for example. So we have to defragment things and we want to do it on a European scale. That's why we announced in November last year Project Sylva… an open-source project to help this defragmentation and help us on our journey to move step by step to cloud technologies" – see Euro telco and vendor giants to develop regional telco cloud stack.
"The fact that 5G SA was cloud native by default has really helped our community to move, because it [became] an obligation to [adopt cloud-native strategies]... But we still have this risk of fragmentation and we need to address this together to enable us to build this network integration factory," added Vamparys.
- Ray Le Maistre, Editorial Director, TelecomTV