Qualcomm and Apple in furious lawsuit and countersuit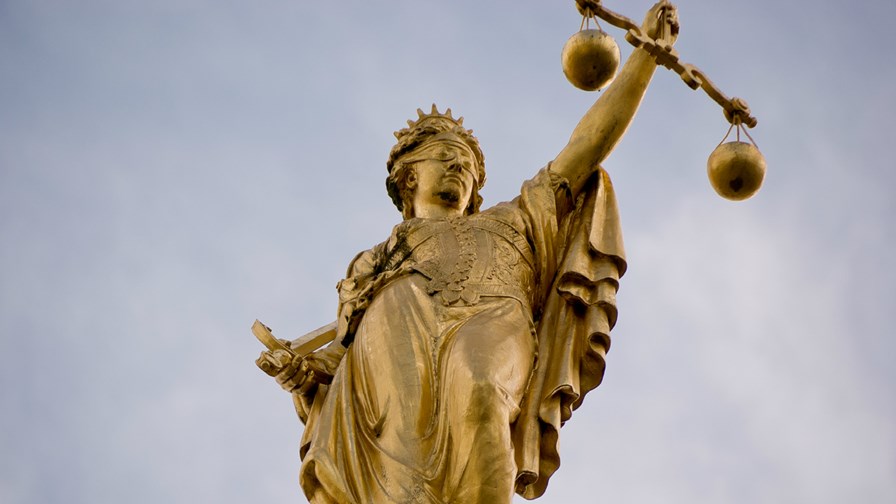 First Apple alleges monopoly behaviour, non-payment of monies owed and more
Now Qualcomm hits back at Apple with a lawsuit of its own
It's shaping up to be the most revealing intellectual property spat in years. In January Apple launched a spectacular full frontal courtroom assault on chip maker Qualcomm, alleging in 104 pages a whole range of sins and misdemeanours, all of them clearly stemming from long-standing corporate grievance. If there's such a thing as a legal outburst, that was it.
The document covers 25 counts of alleged wrongdoings by Qualcomm and seeks a trial by jury. Here's our summary of the reasons Apple brought the action:
Qualcomm has been declared a monopolist by three separate governments in the past two years;
Its business model is to collect royalties based on unrelated innovation by companies that utilise mobile standards;
Qualcomm believes it is entitled to collect its "tribute" on every improvement to iPhone features;
Qualcomm owes to Apple $1 billion under an agreement between the two companies and has withheld the contractual payments;
Apple seeks redress for Qualcomm's "abuse of its monopoly power" in the technologies used to connect to cellular networks;
Qualcomm "broke its promise and has breached its FRAND commitments";
The vendor "illegally double-dips" by selling chipsets that allow mobile telephones to connect to cellular networks and then separately licensing (but never to competitors) the purportedly necessary intellectual property;
For years, Qualcomm has abused its business relationships with Apple and blocked competitors from selling chipsets.
(See - First the FTC, now Apple: is Qualcomm's business model under threat?)
Now that Qualcomm has had time to draw breath it's fired back with a counter-suit - this time in 139 pages - with five key complaints and allegations designed to do as much damage as possible to Apple's relationship with its own customers, even if the specifics hardly show Qualcomm in a favourable light either. Qualcomm claims Apple...
Breached agreements and mischaracterized agreements and negotiations with Qualcomm;
Interfered with Qualcomm's long-standing agreements with Qualcomm licensees that manufacture iPhones and iPads for Apple;
Encouraged regulatory attacks on Qualcomm's business in various jurisdictions around the world by misrepresenting facts and making false statements;
Chose not to utilize the full performance of Qualcomm's modem chips in its iPhone 7, misrepresented the performance disparity between iPhones using Qualcomm modems and those using competitor-supplied modems; and
Threatened Qualcomm in an attempt to prevent it from making any public comparisons about the superior performance of the Qualcomm-powered iPhones.
The claims and counterclaims lay bare what we might probably have suspected from the outside looking in - that patent and copyright in IT can be a happy hunting ground for those who thrive in a dog-eat-dog world where verbal agreements aren't worth the paper they're not written on; nobody is to be trusted further than you can throw them; and end users are just there to be relieved of their cash.
Harsh?
Consider the Qualcomm allegation that Apple had 'interfered' with its long-standing agreements with Qualcomm licensees that manufacture iPhones and iPads for Apple. 'Interfered' might have meant pointing out that, one way or another, Qualcomm was 'double-dipping for its royalty payments.
Or what about the allegation that Qualcomm had been bribed/blackmailed (take your pick) to stay silent about the superior performance of its modems in contrast to those of an alternative supplier?
Both throw light on a business swamp where everything, no matter how distasteful and anticompetitive, is up for negotiation. Should the players fall out spectacularly then all the swampy nonsense is naturally waiting to be raked over for a ferocious exchange of 'whataboutery' at some later date.
Email Newsletters
Stay up to date with the latest industry developments: sign up to receive TelecomTV's top news and videos plus exclusive subscriber-only content direct to your inbox – including our daily news briefing and weekly wrap.