Liberty Global can't stand the heat from Sunrise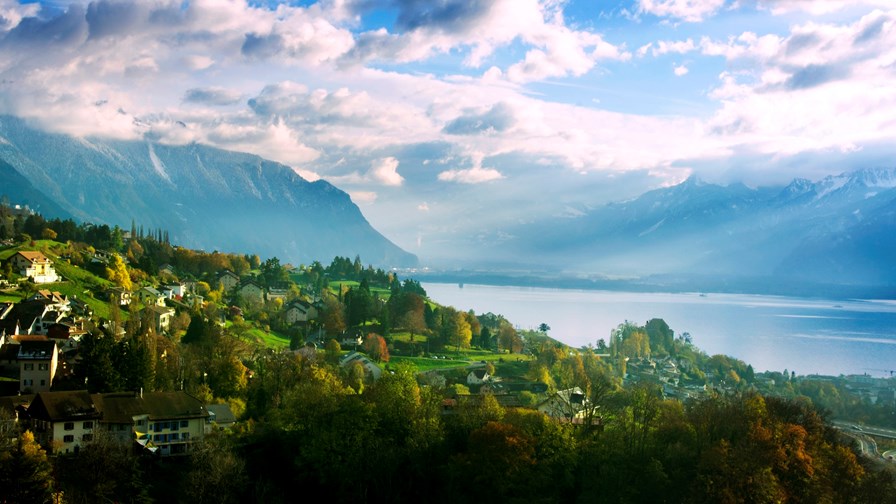 Liberty's UPC Switzerland arm haemorrhaging customers
Sunrise confirms media reports it is in takeover talks
Will Belgium be next to be lopped off Liberty's balance sheet?
Liberty Global might want to consider a name change. 'Liberty Regional' or 'Liberty Local', perhaps. The US-based cableco, which once boasted operations from Chile to the Czech Republic, seems to get smaller every year.
2019 looks set to see Liberty bid auf wiedersehen, au revoir, and arrivederci to Switzerland, after local rival Sunrise confirmed reports it is in talks to acquire Liberty's UPC operation.
That would follow Liberty's agreement last year to sell to Vodafone its subsidiaries in Germany, Romania, Hungary and the Czech Republic – which is pending regulatory approval – and the divestiture of UPC Austria to T-Mobile, which closed last July.
Then of course there was the spin-off of its Latin America business, which was completed in January 2018. It is still sort of in the Netherlands via VodafoneZiggo, but the joint venture is led by ex-Vodafone UK CEO Jeroen Hoencamp, and its results are reported separately from the rest of its operations.
A quick recap of UPC Switzerland's numbers: according to its latest quarterly report, UPC shed 41,000 revenue generating units (RGUs), compared to a loss of 15,000 a year earlier, which Liberty attributed to "heightened competition". On a year-on-year basis, its fixed broadband base fell to 712,000 from 755,000; its TV base lost 11,000 customers; and RGUs fell to 2.35 million from 2.51 million. Quarterly revenue fell by 8.1 percent to $323.3 million.
UPC, which had been going through ups and downs for years, was in the midst of a turnaround plan that began with revamped broadband and video products. It seemed to pay off in 2016, delivering in Q4 of that year its best quarter of RGU growth since Q1 of 2014. Since then though, the competition seems to have hit back in a big way.
New dawn
In May of 2016, Olaf Swantee took up his new role as CEO of Sunrise, which was coming to the end of a restructuring aimed at cutting costs and increasing its appeal to customers.
Swantee's previous gig had been as CEO of EE, where he put the mobile operator's wealth of spectrum to good use, differentiating on network quality and launching the kind of celebrity-endorsed, all-singing, all-dancing tariffs for which customers would be prepared to pay a premium.
He has implemented a similar strategy at Sunrise, pitching it as what he calls Switzerland's "quality challenger", and it looks like it is working.
Sunrise has been routinely scoring higher than incumbent Swisscom and UPC in telecoms rankings produced by influential Swiss business magazine BILANZ. Customer numbers are improving too: in Q3 2018, Sunrise's fixed broadband base increased to 449,000 from 410,000 a year earlier. Its TV base jumped to 236,000 from 201,000, and while overall mobile subscribers were flat at 2.36 million, its postpaid base jumped 7.9 percent, offsetting a 14.9 percent decline in its smaller, less lucrative prepaid base.
Liberty's response was to bring in new management and to complement its aforementioned new broadband and TV tariffs with premium sports content – which is usually a sure-fire way of bringing back punters.
However, despite a promising start for its MySports packages, UPC has yet to see a solid return to subscriber growth, blaming intense competition, and now parent Liberty looks for all the world to be heading for the exit.
Do we need to talk about Belgium?
Liberty is also beginning to feel the heat in Belgium, where its Telenet unit lost 53,000 RGUs in Q3 2018, due to increased competition and a price rise in July. However, Telenet is the country's biggest cableco, and via Base it has a large presence in the mobile market too, so Liberty is in a considerably stronger position there compared to Switzerland. Consolidation in Belgium is probably off the cards, given the market is dominated by three facilities-based service providers, and regulators would be unlikely to sanction a reduction in that number.
Nonetheless, with cut-throat competition, and more potential investor-led acquisitions in Europe on the cards this year, Liberty will have to make sure it doesn't take its eye off the ball.
Email Newsletters
Stay up to date with the latest industry developments: sign up to receive TelecomTV's top news and videos plus exclusive subscriber-only content direct to your inbox – including our daily news briefing and weekly wrap.