KPN attracts potential buyer, could another European incumbent also be up for grabs?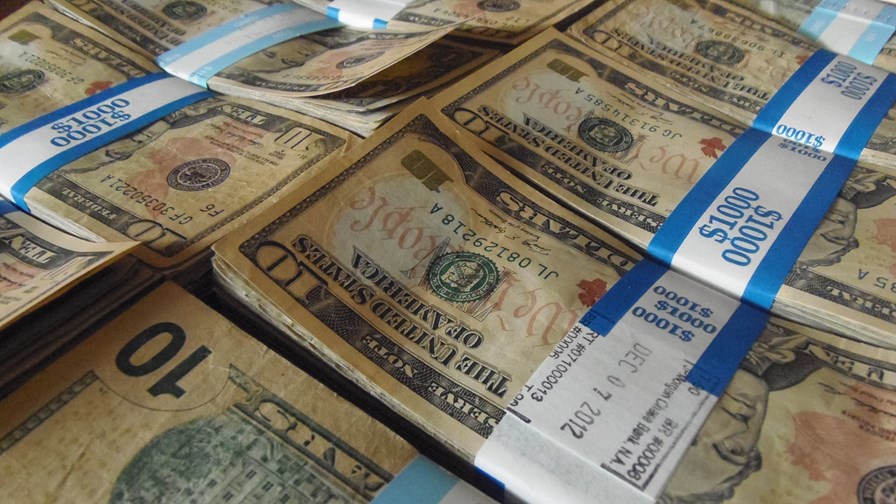 Canada's Brookfield reportedly mulling bid for Dutch incumbent
Deutsche Telekom not keen on BT, doesn't mean no one else is
Investors could be looking to buy in now that 5G is nearly upon us
More European incumbents could find themselves subject to takeovers this year it seems, with investors hunting for value as 5G and fibre deployments drive a fresh wave of demand for capacity.
Shares in Netherlands-based KPN surged late last week on a report that Canadian asset manager Brookfield is in talks to team up with two local pension funds and launch a joint bid for the company.
Until last week, KPN's share price had been in the doldrums for years, and these days the telco faces off against enlarged competitors in the form of Vodafone-Ziggo and T-Mobile-Tele2. KPN is investing to expand its FTTH footprint by 1 million premises between now and the end of 2021, and is also busy laying the foundations for its 5G network. At the same time, it is trying to shave an extra €350 million from indirect opex by digitising and automating its IT platforms.
With this combination of a low share price, recent consolidation – which is likely to ease downward retail price pressure – and doing the groundwork for FTTH and 5G, it is perhaps little wonder that KPN has attracted interest.
Last year, when a consortium of investors led by Macquarie Infrastructure explained the rationale behind their acquisition of Danish incumbent TDC, they said it was a long-term investment in the development of essential digital infrastructure that will underpin the digital transformation of every sector of business.
Similarly, West Street Infrastructure Partners and Antin Infrastructure Partners said of their acquisition of CityFibre last year that the UK altnet sits in the centre of a structural shift in the telecoms market led by the growing demand for next generation infrastructure.
BT on the block?
Alongside all the KPN reports, the rumour mill is also having a field day with BT.
This is because the lock-in period preventing biggest single shareholder Deutsche Telekom from increasing its position in the UK incumbent came to an end on 29 January, and because BT's new group CEO Philip Jansen waved his predecessor Gavin Patterson out the door last week.
Deutsche Telekom chief Tim Höttges has been his usual forthright self when addressing the speculation; he was quoted last November as saying that Deutsche Telekom's 12 percent BT stake is held by its pension fund, and it has no plans to increase it. Deutsche Telekom could also be said to be somewhat preoccupied by the $26 billion merger of its T-Mobile US arm with Sprint, and that the prospect of launching a multi-billion pound takeover of another telco, let alone one like BT, which owns so-called 'strategically significant' telecoms assets, is one that holds little appeal right now.
Any potential suitor would have to be prepared to take on BT's net debt – which stood at £11.1 billion at the end of December – and its £5 billion pension deficit as well.
In addition, last week BT reported flat revenue for the first nine months of 2018. Alongside the financial results, the company warned of aggressive broadband price competition and regulatory headwinds.
Nevertheless, BT has reportedly hired takeover advisors that have a reputation for helping companies fend off interest from foreign suitors.
Indeed, it is worth noting that BT ticks some of the same boxes that likely brought KPN to Brookfield's attention.
Its share price has tanked thanks to the Italian accounting scandal and a slowdown in enterprise spending in Europe. It is in the midst of a turnaround though, shedding 13,000 employees and arranging the sale of its London HQ in a bid to save £1.5 billion. At the same time, it is investing in its fixed and mobile networks to capitalise on 5G and demand for ultrafast connectivity.
BT also has a new CEO in Philip Jansen who, unlike BT leaders that have gone before, was not promoted from within. His chances of doing anything dramatic are slim, but he might still bring some fresh thinking to BT as he looks to put his own stamp on the company.
On Tuesday BT drew attention to an independent report that calculated the operator generates £1 in every £75 produced in the UK.
A company that can boast this, and which has shares changing hands for less than half the price they were three years ago, could prove an opportunity too tempting for someone, somewhere to pass on.
Email Newsletters
Stay up to date with the latest industry developments: sign up to receive TelecomTV's top news and videos plus exclusive subscriber-only content direct to your inbox – including our daily news briefing and weekly wrap.