China's richest men in head-to-head competition over e-commerce on their home turf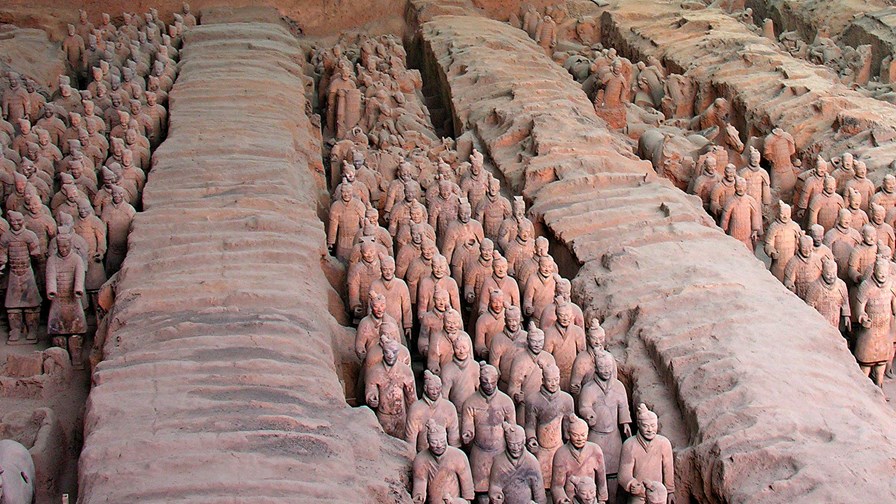 With its long-awaited IPO finally about to happen on the New York Stock Exchange, the Chinese e-commerce giant Alibaba faces some real competition in its huge and lucrative home market as the Dalian Wanda Group, the cinema, real estate and retail powerhouse, announces that it is entering the e-commerce space in a US$800 million plus partnership with two of the Peoples Republic's biggest Internet companies, Baidu and Tencent.
Wanda, as it is usually called in China, is one of the most prominent and important builders of shopping centres in the PRC, and is, with its partners, hoping to knock some of the gloss off Alibaba's imminent floatation by reminding the world in general, and the Chinese market in particular, that Alibaba isn't the only game in town.
A couple of years ago Wanda hit the headlines when it paid $2.6 billion for the US cinema chain AMC. Now it is spreading its interests wider again with a controlling 70 per cent stake in Wanda E-Commerce, which will be based in Hong Kong but will have a reach deep into the greater, mainland, Chinese market. The other partners in the enterprise, Baidu and Tencent, will each hold 15 per cent of the remaining interest.
O2O. Yet another acronym to remember
Between them the three companies are stumping-up five billion renminbi, (approximately $811 million) in what is described as the "first phase of a new online-to-offline (O2O) business venture". O2O e-commerce involves consumers using smartphones to search the Internet for goods and services, often nearby in shopping centres.
Together the three partner companies intend to exploit access to consumers who visit Wanda's China-wide chain of 107 shopping malls and department stores by cross-marketing promotions and digging through the data held on millions of individuals who use the online search, social networking and payment-processing services of Baidu and Tencent.
Baidu, which is often described as 'China's Google', is the dominant Internet search engine in the PRC. Meanwhile, Tencent brings to the party its powerful online payment system and service, 'Tenpay', plus access to half a billion active users of WeChat, its incredibly popular mobile messaging service.
Interestingly and probably not coincidentally, Alibaba itself is elbowing its way into the online-to-offline arena. Back in the spring Alibaba founder and executive chairman Jack Ma, paid $700 million for a minority stake in the Intime Retail Group, the operator of 36 department stores and shopping malls across China.
In a comment on the emergence of what is probably the first truly viable challenger to the hegemony of Alibaba in e-commerce in China, Wang Jianlin commented, "There's no true online-to-offline platform in China, and in this situation, everyone's chances are equal. It is a sector that needs genuine competition."
"Money doesn't talk, it yells its head off "
Alibaba, is a Chinese home-grown amalgam of Amazon, eBay and Paypal and derives much of its power from two huge e-commerce ventures, Taobao and Tmall as well as a nation-wide online payments company. The company's upcoming IPO is expected to be be one of the biggest in history and will raise somewhere in the region of US$20 billion. Over the course of the last trading quarter which ended on June 30, Alibaba's profits almost trebled while sales increased by 46 per cent, mainly on the back of Alibaba's increasing focus on mobile. Dalian Wanda was founded by Wang Jianlin back in 1988 and is equally expansive and profitable.
That O2O is going to be massively important is evidenced by that fact that the four richest man in China are now going toe-to-toe on e-commerce. Huateng Ma (41) of Tencent is officially listed as China's third-richest individual and Robin Li (45) of Baidu as the fourth-richest. There is continuing debate whether Jack Ma (49) of Alibaba or Wang Jianlin (59)of Wanda is the richest man in China, but there is no doubt that that are far-and-away the two most minted men in the country.
As Cao Lei, the director of the China E-Commerce Research Centre in Hangzhou, puts it with masterly understatement, "It will very interesting to watch three top rich people join to challenge another, even bigger billionaire."
In 2015 China's e-commerce market is forecast to be worth $495 billion in 2015. If that happens the sector will have tripled in value in four years.
Email Newsletters
Sign up to receive TelecomTV's top news and videos, plus exclusive subscriber-only content direct to your inbox.