Broadcom is coming home and it's taking a shot at acquiring Qualcomm on the way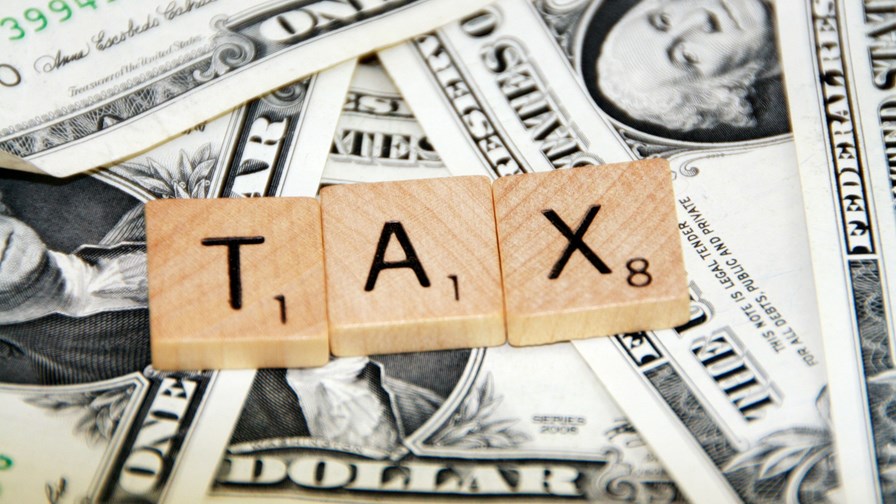 Broadcom makes hostile US$103 billion bid for Qualcomm as it boards its flight to the US
Move will put an end to official investigation of Brocade buy-out
Comes before Singaporean tax-breaks begin to time-out
However, "re-shoring" not very re-assuring
Broadcom has just announced that it has made an "unsolicited bid" to acquire Qualcomm for US$103 billion. Broadcom had been courting Qualcomm for some time but became more ardent in pressing its suit as Qualcomm's share price faltered and languished as a result of the company's ongoing legal dispute with Apple. The share price was also depressed because Wall Street had come to the conclusion that Qualcomm, which already has $25 billion in debts, would have to go to the market by itself to raise the $38 billion that it has bid for NXP Semiconductors which is headquartered in Eindhoven in the Netherlands.
Rumours of some sort of a tie-up between Broadcom and Qualcomm had been rife for months but the market has been taken by surprise by today's hostile bid. Qualcomm, as fiduciary duty demands, has said that it will "review the proposal" and act in the best interests of its shareholders but has also let it be known that is minded to reject the offer as being insufficient. Broadcom is offering $70 for each Qualcomm share, comprising $60 in cash and $10 in Broadcom shares.
Qualcomm shares quickly rose by 3.5 per cent to $63.98 after the bid was announced but then plateau'd well below the offer price. Such muted market reaction reflects the belief that $70 per share is too low. When that concern is married with worries that the deal could well fall foul of regulators, the chances of Broadcom's offer being accepted and the deal going through seems all the less likely. If it does progress though, it will be the mother of all comms technology battles and will worry Intel, which has been steadily moving into the smartphone arena.
Meanwhile Broadcom is returning to the US after a gap year in Singapore
​A year ago last week the chip manufacturer Broadcom bought the network storage company Brocade in an all-cash US$5.9 billion deal. However, official sanction of the purchase has been delayed because it is still being closely scrutinised by the Committee on Foreign Investment in the United States, (CFIUS) an influential and powerful body that examines the acquisition of US assets by foreign companies to ensure that there are no national security or intellectual property issues that could be to the detriment of the economic health or defence capabilities of the USA. Broadcom Corporation used to be a US company but in January 2016 it was purchased by Avago Technologies and in due course became Broadcom Limited which, for tax reasons. is incorporated in Singapore.
Currently the Republicans in Congress are pushing yet another proposal on the reformation of US tax laws which, if passed, would markedly lower rates of corporate tax (from 35 per cent to 20 per cent) and make it a lot easier for companies to deduct taxes levied overseas. The possibility that the new proposal might become law (and it is no more than a possibility) has spurred Broadcom into "re-shoring" its brass plate and nailing it to a door in deepest Delaware in the US and, co-incidentally, bring with it somewhere in the region of $20 billion in annual revenues. Not only that, but, handily, by once more becoming a legal entity in America the Broadcom/Brocade deal will no longer be subject to investigation by the CFIUS.
However, the change of legal address is…. well… a nice legal nicety and no new US jobs will directly be created although the company says it will increase R&D investment in the US. Meanwhile, Broadcom's corporate HQ will remain in San Jose, California. The move was first trumpeted by the President himself and cited by him as further direct evidence that America is quickly being rendered 'great again' although, of course, the move was planned quite some time ago. These things do not happen overnight.
Commenting on the change Hock Tan, Broadcom's CEO said, "America is once again the best place to lead a business with a global footprint. The proposed tax reform package would level the global playing field and allow us to compete worldwide from here in the United States. Our move would domicile our $20 billion annual revenue in the United States. From our base here, each year we will invest $3 billion in research and engineering and $6 billion in manufacturing."
Mr. Tan played down the fact that Broadcom's transfer to the US or not will happen whether the Republican's tax proposals are carried but did drop a clue to the company's current strategic thinking. A major benefit of Broadcom's siting in Singapore is that, via the Singapore Economic Development Board, the city state granted the company some extensive tax breaks. However, these will begin to peter-out from 2021 onwards, four years earlier than Broadcom expected and wanted.
And that's the point, of course. Broadcom Limited was attracted to set up home in Singapore by the lure of tax breaks. As those sweeteners begin to dry up Broadcom starts to look elsewhere for new tax incentives and a more benevolent business environment such as one that might emerge in the US under President Trump. The question is, what will happen in three or four years time when another Singapore emerges elsewhere in the world and offers a better deal than is available in the US. The answer is, of course, another move overseas. It's the nature of the game and of the beast.​
Email Newsletters
Sign up to receive TelecomTV's top news and videos, plus exclusive subscriber-only content direct to your inbox.