Vodafone links up with CityFibre to loosen the Openreach grip on UK ultra broadband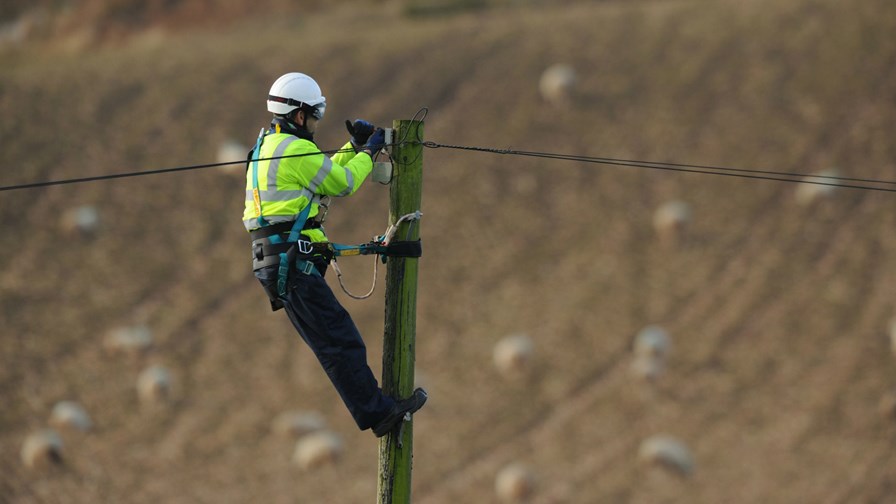 Vodafone to take 20 per cent of the network connections
Gets exclusive right to market for limited time
Claims deal will deliver half the govt's 10 million premises full fibre target
Vodafone and fibre to the premises specialist CityFibre have concluded a deal under which CityFibre will build out its UK fibre network beyond business parks and new build estates and into residential areas. The plan is for CityFibre to bring to ultrafast, gigabit broadband to 5 million UK homes and businesses by 2025.
To underpin the viability of the build, Vodafone is committed to take a full 20 per cent (or 200, 000) of those connections in as part of a wholesale deal with CityFibre. For an initial period Vodafone will be the sole marketeer for the fibre connections.
CityFibre is spending some £500 million to £600 million in the first phase of the 12 city 'rolling build'. Fifty further cities are to be identified and built out.
The fibre partner will also be an assist to Vodafone as it rolls out 5G in a few years' time and requires faster backhaul connections from its macro network and from indoor small cells.
All part of the masterplan
The deal is very much a classic Vodafone move - across Europe it's pursuing a radio plus fibre strategy and pulling together deals with, or even buying into, existing fibre providers to get the capability.
The problem in the UK in particular, has been the realisation that BT and its infrastructure arm, Openreach, still has a bit of an armlock on the UK's fibre, a situation exacerbated by BT's buying of mobile operator EE. Feeling itself vulnerable, Vodafone and others lobbied Ofcom to have Openreach properly detached from BT. Although some steps were taken to level the playing field, Openreach still remains a threat with its dominant position in the UK fibre market - there's nothing like ensuring you're getting a reasonable deal by having a fibre source of your own to ensure reasonable fibre prices from others - hence the deal with CityFibre.
Exclusive rights
According to a PR statement, under the wholesale agreement Vodafone will have a period of exclusive rights (predominantly during the build phase of each city network) to market ultrafast consumer broadband services on the FTTP network to be built, operated and owned by CityFibre. Construction of the first phase of deployment to one million premises is due to start in the first half of 2018 and will be largely complete in 2021. Both parties have the right to extend the commercial terms of this agreement to expand coverage to a further four million homes and businesses by 2025.
The companies claim the partnership will help to bridge Britain's fibre gap, bringing world-class Gigabit-capable FTTP connections to households, businesses and public sector sites such as schools, hospitals and GP surgeries, and delivering 50 per cent of the UK Government's target of 'full fibre' to 10 million homes and businesses.
The agreement is said to provide Vodafone with access to a superior product at a lower cost and with better service conditions than the regulated wholesale terms offered by the incumbent operator for access to its legacy copper telephone line broadband network. It is consistent with Vodafone Group's capital-smart fixed infrastructure strategy that aims for an optimal mix of build/strategic partnership/wholesale/buy approaches in fixed broadband, says Vodafone, which claims it's the fastest growing broadband provider in Europe, already marketing high-speed broadband services to 99 million European homes.
Email Newsletters
Sign up to receive TelecomTV's top news and videos, plus exclusive subscriber-only content direct to your inbox.