In the rural US, the municipal information superhighway runs out of road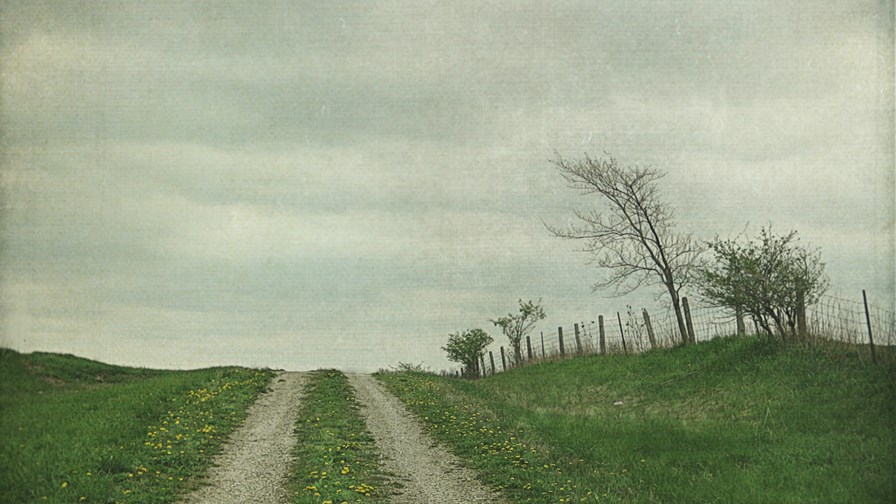 Bridging the digital divide in the US just got much harder
US Appeals Court says municipal networks are valuable but anti-competitive!
States Rights and Federal Rights still a bone of contention 230 years on
FCC packs up and goes home
Many rural parts of the US and their towns and cities have never been able to access relatively inexpensive fast Internet services, and now, thanks to a US Appeals Court decision, they may never be able to do so - at least not for many years and at unconscionable cost. Why? Well, it's a modern re-incarnation of the thorny old problem of State's Rights that has frequently bedevilled US politics since the Constitutional Convention held in Philadelphia in 1787, shortly after the American Revolution and the gaining of independence from Britain in 1783.
The question of how power should be divided between the federal government and the individual states is, in essence, what American politics has been all about for more than 230 years now. In the period between the American Revolution and the ratification of the United States Constitution, the states had come together under an (intentionally) really quite weak federal government while the separate states and local governments were strong and powerful. The Articles of Confederation gave the central government minimal (if any) authority to override the actions and legislature of individual states. The Federal Government has been arguing with individual states about their State's Rights ever since.
So much for the history lesson and on to the present day and the intensifying legal battle between state and federal officials over fast Internet access provided by state-backed municipal broadband networks.
Earlier in August the US Court of Appeals for the Sixth Circuit upheld laws applicable in in North Carolina and Tennessee the effect of which either restrict or prohibit the deployment of municipal broadband networks. The Appeals Court decision applies only to those two states but it will have a serious knock-on effect over a great many of city- and town-run broadband projects that are now being planned and implemented across the entire nation.
In deciding in favour of North Carolina and Tennessee the Appeals Court has pulled the rug out from underneath federal attempts to provide legislative rights to and support of municipal broadband networks. The Appeals Court decided that municipal networks are indeed valuable but took exception to legal arguments mounted by the US regulator, the Federal Communications Commission (FCC), on the grounds that they cannot preempt state laws.
Notwithstanding the indisputable fact that municipally-provided broadband access networks allow the inhabitants of towns and cities that have, hitherto, either been ignored or just bypassed by the big commercial network operators and ISPs, to get on to the Information Superhighway and get into the digital economy, the big boys are kicking up an almighty fuss about the "anti-competitive practices" of municipalities that want to design and deploy their own broadband networks.
The established national and regional players, even though they have always ignored that sector of the market, have the money and lobbying clout to delay or even completely stymie municipal broadband initiatives by invoking and arguing the supremacy of state law over federal laws.
"Don't tread on me"
In total, 22 states are in favour of curbing municipal broadband efforts on the grounds that they are distorting the market by providing services that upset the competitive environment. The argument that the very lack of a competitive environment was the main reason why municipalities stepped into the breach in the first place doesn't seem to count for much. Many municipalities maintain it was either do-it-yourself broadband or accept that their particular area would remain marooned indefinitely in the technological Stone Age.
Unsurprisingly what is happening in North Carolina and Tennessee is being watched with concern bordering on trepidation by other cities, conurbations and towns that fall under similar restrictions imposed by individual states. Colorado and Washington are two states that are expected quickly become the next targets but even huge cities such as Los Angeles and San Francisco (which are just beginning to consider deploying official municipal broadband networks) are now looking over their shoulders and fretting about possible/probable court actions.conurbations that are actively considering building municipal broadband networks, commented,
Deb Socia, the executive director of 'Next Century Cities', a not-for-profit coalition of "This more than North Carolina and Tennessee. We had all looked to the FCC and its attempt is aboutto preempt those state laws as a way to get affordable and higher-quality broadband to places across the nation that are fighting to serve residents and solve the digital divide."
But state legislators argue that public broadband projects have to be very carefully assessed and scrutinised because of their cost and the possibility that, if uptake does not meet projections, the networks will have to be further - and indefinitely - funded by taxpayers. They also stress that the FCC cannot intervene in or overrule state laws.
In a statement, Senator Thom Tillis, a Republican from North Carolina, said, "This [the Appeals Court ruling] affirms the fact that unelected bureaucrats at the FCC completely overstepped their authority by attempting to deny states like North Carolina from setting their own laws to protect hardworking taxpayers and maintain the fairness of the free market."
Meanwhile, LEC and ISP CenturyLink of Monroe, Louisiana, says it is willing to partner with municipalities but remains concerned that city-run networks have an unfair advantage over established network operators. "If local governments choose to compete with private Internet service providers, there needs to be a level playing field", it said in a statement. CenturyLink provides comms and data services to residential, business, governmental and wholesale customers in 37 states. It is the third-largest telco in the country.
As far as the FCC is concerned, it seems to have given up on the struggle. It says it has no plans to appeal the federal court's decision "after determining that doing so would not be the best use of commission resources," said Mark Wigfield, an FCC spokesperson.
And what will be the upshot of all this? Self-evidently the victorious established telcos and ISPs will be all the more likely to press for more and greater restrictions on municipal broadband networks while those towns and cities that want to deploy their own modern Internet access systems may well have to pay huge legal bills to fight wars of attrition against overwhelmingly bigger and richer foes in what, ultimately, could well be futile attempts to overturn state laws on a state-by-state basis.
It is likely that the battles against massive corporate interests will be lost one after the other, to the delight of the established players and the detriment of those many US conurbations that will continue to remain on the Samuel Morse side of the digital divide.
Email Newsletters
Sign up to receive TelecomTV's top news and videos, plus exclusive subscriber-only content direct to your inbox.