Back down to Earth: Facebook grounds its Aquila broadband project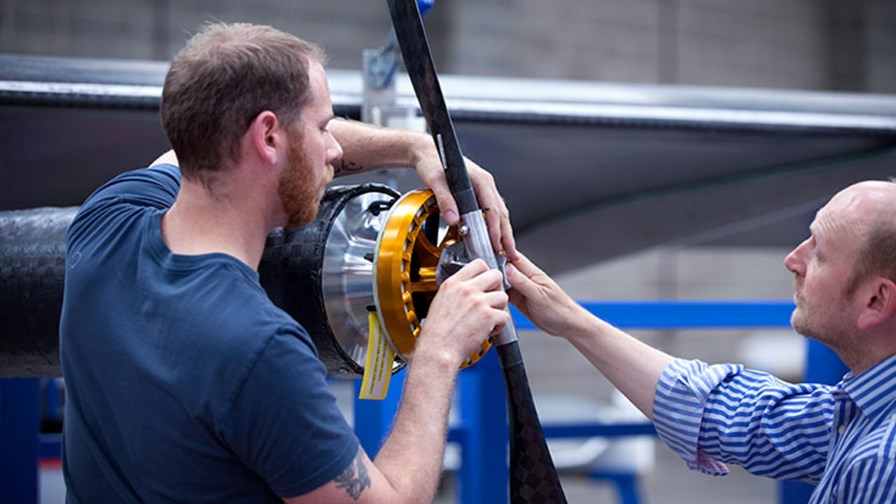 Facebook stops development of its broadband drones
Set-back for high altitude platform station concept
Will instead seek to partner on HAPS projects
Lobbying ITU for more HAPS spectrum
Well, it was good whilst it lasted. Facebook's Aquila high altitude platform station (HAPS) system has gone the way of Icarus and is plummeting back to Earth. When Facebook started the Aquila programback in 2014, the idea was to use unmanned, high altitude aircraft that could stay airborne for long periods of time, providing a platform for air-to-ground mmW wireless broadband. It was Facebook's way of bringing the Internet (or its version of the Internet) to the billions that remain unconnected. Altruistic or just business? You decide.
Unfortunately for those working hard to make Aquila a viable solution, Facebook has now decided not to design or build its own aircraft any longer, and to close its engineering facility in Bridgwater, UK. This may not be the end of Facebook's idea to utilise HAPS, as it says it will continue to work with partners like Airbus on HAPS connectivity, and on the other technologies needed to make this system work, such as flight control computers and high-density batteries. Facebook also says it will be working on a proposal for the 2019 World Radio Conference (WRC) to make more spectrum available for HAPS.
The Bridgwater team successfully demonstrated that a HAPS aircraft design was viable and conducted two successful full-scale test flights (although apparently one of its aircraft was badly damaged in the first test flight). Its success may have also been its downfall, as other more established aircraft companies are now investing in this area. Does Facebook really want to compete with Airbus and Boeing? Apparently not.
It's not just the actual aircraft and the many challenges of keeping them airborne for months at a time that has taxed the Facebook team; it's also landing them safely. The Aquila planes have no undercarriage, and so they needed to land like seaplanes – except they were landing in the sandy and less hospitable surroundings of the Arizona dessert. The IEEE sitehas an excellent article on the trials and tribulations of the Aquila project. Business Insiderhas also reported on an email exchange between Facebook and Spaceport America, as well as revealing the departures last month of key drone engineer Andy Cox and Martin Gomez, Facebook's director of aeronautical platforms.
The HAPS connectivity concept still requires a number of new components, other than the actual aircraft. Facebook says it has set new records using millimetre wave (mmW) wireless in air-to-ground and point-to-point communication between drones, achieving data transmission speeds of 40Gbit/s synchronous connectivity at a distance of 7km. Let's not forget that Facebook is also playing a pivotal role in the Telecom Infra Project (TIP), working with telcos to advance open networking technologies. There is every change this work could be integrated with a HAPS solution from an aviation partner at some future date – technology, spectrum and business models permitting.
"We are continuing to invest in developing next-generation technologies like Terragraph, working with partners on new infrastructure builds like our fibre project in Uganda, and supporting entrepreneurs in programs like Express Wi-Fi — all to help connect the four billion people who still do not have access to the Internet," explained Yael Maguire, Director of Engineering, Facebook. "We're excited about what's next."
Email Newsletters
Sign up to receive TelecomTV's top news and videos, plus exclusive subscriber-only content direct to your inbox.