Deutsche Telekom ramps up blockchain activities with Hyperledger membership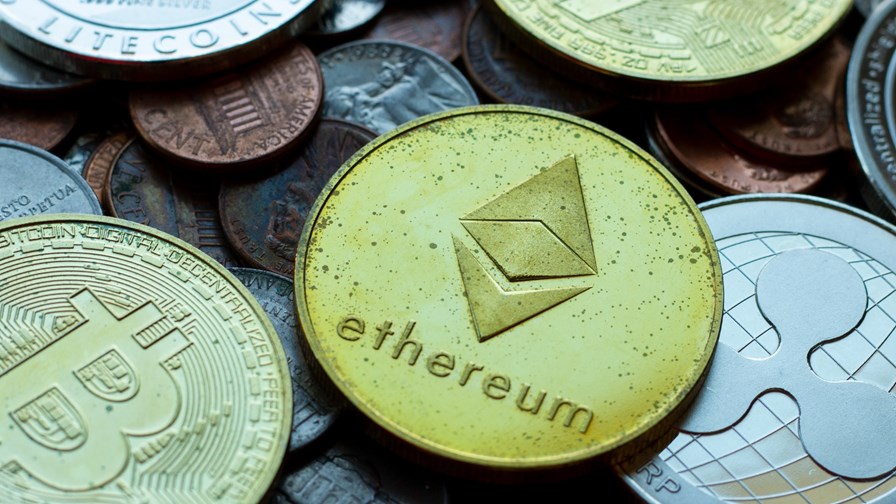 T-Labs prototyping blockchain-based wholesale settlement, execution
IBM says blockchain can ID users, prevent fraudulent traffic
German incumbent supports Hyperledger Indy
Deutsche Telekom's T-Labs will become a full member of Hyperledger from the beginning of next year, as the German incumbent ramps up its blockchain activities.
The telco is already a technical contributor, and is in the process of developing a means of using a distributed ledger to settle and execute wholesale roaming agreements. Deutsche Telekom is also supporting Hyperledger Indy, the group's suite of decentralised identity management tools.
For telcos, blockchain aligns with their digital transformation strategies, given it has the potential to automate internal processes and transactions, and underpin new services without compromising trust and security. For example, according to IBM, in the case of roaming, blockchain could help a telco ID visiting subscribers more quickly and prevent fraudulent traffic because it can be used to automatically verify identities and record financial transactions.
Hosted by the Linux Foundation, Hyperledger is an open source, cross industry collaboration on distributed ledger technology (DLT) and related tools to help enterprises roll out decentralised applications and services. In contrast to anti-establishment blockchains like bitcoin that are fair game for anyone to use for any means – nefarious or otherwise – groups like Hyperledger develop permissioned blockchains, which restricts usage to those that have been properly vetted.
Permissioned blockchains are generally more palatable to big businesses wary of dabbling with public ones, so it is no surprise that Hyperledger's big backers include the likes of Cisco, IBM, Intel, SAP and now Deutsche Telekom.
Full press release below:
T-Labs, Deutsche Telekom's central research and innovation unit, joined the global Hyperledger community. Hyperledger is an open source collaborative effort created to advance cross-industry blockchain technologies. The membership period will be effective from January 1, 2019 to December 31, 2019. With the cooperation, T-Labs extends its network of partners and drives further its various Blockchain research projects.
For instance, T-Labs is experimenting with the Sovrin identity framework (based on Hyperledger Indy) while supporting the community as a steward of the Sovrin Foundation. Moreover, T-Labs is currently prototyping a decentralized and transparent approach to settle and execute wholesale roaming agreements based on Hyperledger Fabric.
"Developing our wholesale roaming application on Hyperledger Fabric came as a natural choice," said John Calian, SVP & Head of T-Labs. "Hyperledger Fabric offers business customers, like Deutsche Telekom and our related partners, a permissioned and open source development ecosystem that integrates production-ready identity management as well as refined confidentiality concepts for multi-stakeholder environments. That is exactly what enterprise customers require to transform their decentralized visions into reality and this is why we are happy to become part of the Hyperledger community."

"Already a valued technical contributor to Hyperledger projects, Deutsche Telecom is now a welcome new Hyperledger member," said Brian Behlendorf, Executive Director, Hyperledger. "As a leading integrated communications company, Deutsche Telecom is well positioned to add value to our ecosystem and to the rapidly expanding universe of use cases for DLT. It's particularly exciting to see Deutsche Telecom join the community while we are gathered in Europe at our first Hyperledger Global Forum."
In the future, T-labs aspires to develop more Hyperledger-based projects that create customer value and business impact while also sharing their insights to promote co-innovation within the Hyperledger community.
About Hyperledger
Hyperledger, an open source collaborative effort created to advance cross-industry blockchain technologies. Hyperledger is a multi-project, multi-stakeholder effort that includes 10 business blockchain and distributed ledger technologies. Hyperledger enables organizations to build robust, industry-specific applications, platforms and hardware systems to support their individual business transactions by creating enterprise-grade, open source distributed ledger frameworks and code bases.
This content extract was originally sourced from an external website (
Deutsche Telekom
) and is the copyright of the external website owner. TelecomTV is not responsible for the content of external websites.
Legal Notices
Email Newsletters
Sign up to receive TelecomTV's top news and videos, plus exclusive subscriber-only content direct to your inbox.