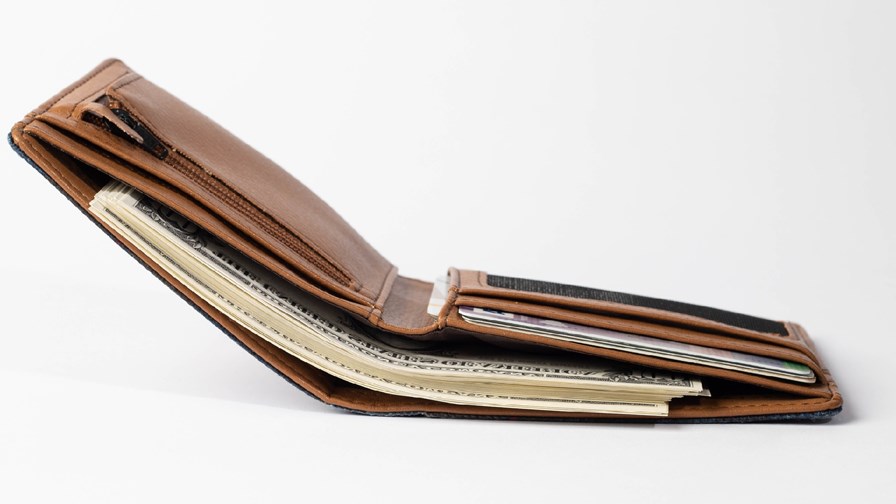 Three-year plan includes financial targets, board refresh and portfolio review
It has agreed to offload its Central Europe media unit plus another 1,000 towers
Activist investor Elliott cheers developments as AT&T's Q3 revenue dips
AT&T says major acquisitions are off the menu for the next few years, but with the US mobile market set for considerable upheaval, that might prove a tall order.
Nonetheless, that's what AT&T has pledged as part of a markedly prudent financial plan that will go some way to appease activist shareholder Elliott Management. It was announced alongside a set of third quarter results that showed AT&T's Entertainment business continues to weigh on overall performance.
It also comes after the latest of several portfolio-rationalising transactions, namely the sale of its majority stake in Central European Media Enterprises (CME) to Czech investor – and budding telco group – PPF, and a $680 million deal with Peppertree Capital to sell and lease back 1,000 mobile towers.
Locking away the chequebook
AT&T insists large acquisitions are a no-no under its new three-year plan. This is hardly surprising given the eye-watering sums it has spent in recent years ($48.5 billion on DirecTV and $85 billion for Time Warner) and how those deals contributed to debt, which stood at nearly $154 billion at the end of Q3. If this wasn't uncomfortable enough for investors, AT&T is taking a long time to feel its way into the media market; well-entrenched rivals are shoring up their positions; and let's not rule out Apple's renewed TV push as it hopes to generate more of that sweet, sweet subscription revenue.
Therefore, promising to lock away the chequebook and focus on the assets it already owns will be music to certain shareholders' ears, not least of all the aforementioned Elliott. It took a $3.2 billion stake in AT&T in September, calling on the telco to shift its strategy from acquisitions to execution.
However, it might prove impossible for AT&T to keep this promise.
Reshaping the mobile market
The T-Mobile-Sprint deal is edging ever closer to completion. The only remaining barrier is the lawsuit from several state attorneys general; Colorado and Mississippi have already pulled out though after securing various commitments from T-Mobile.
A new fourth nationwide mobile player in Dish Network should – in theory – fill the void left by the merger. Along with that, there is the ongoing push to be the leading 5G provider, which will fuel demand for spectrum, particularly those all-important mid-band frequencies. In short: the US mobile market is all set for a turbulent few years.
Times like this can create opportunities for incumbent players to make quick deals to defend their position or outmanoeuvre rivals that are preoccupied with an integration. AT&T's resolve to avoid a shopping spree could be sorely tested. And what constitutes a major acquisition probably only depends on its impact or otherwise on debt.
Appeasing the activist
As it stands though, AT&T's announcement has gone down well with Elliott.
"We commend AT&T for the positive steps announced today, which will create substantial and enduring shareholder value at one of America's greatest companies," said a statement from Elliott partner Jesse Cohn and associate portfolio manager Marc Steinberg.
"We have closely evaluated the company's three-year plan and support the steps toward a faster-growing, more profitable, focused and shareholder-friendly company," they said.
As well as promising not to go spending billions of dollars on other companies, the telco has also set several other crowd-pleasing targets. They include but are not limited to:
Revenue growth of 1-2 percent per year
Adjusted EBITDA expansion of 200 basis points between 2019 and 2022
Paying off 100 percent of the acquisition debt from the Time Warner deal
Modest annual dividend increases
Free cash flow of $30 billion-$32 billion by 2022
In addition, AT&T said two directors will retire over the next 18 months, and it promises they will be replaced with people whose skills are aligned with its strategic objectives.
Earlier this month, when AT&T agreed to sell its Puerto Rico and Virgin Island ops, we noted that it was too early to make any link between the deal and Elliott's recent investment in the telco, an investment aimed at driving shareholder returns by, among other things, asset sales.
Fast forward less than three weeks, and AT&T's three-year plan certainly shows that it has been listening to Elliott; a fact confirmed by the man at the top.
"The objectives we have outlined today have been central to our plans for many months, even before we closed our acquisition of Time Warner. But, as you would expect, our thinking has also benefited from our engagement with our owners, including Elliott Management," said AT&T chief Randall Stephenson.
"I've found our engagement with Elliott to be constructive and helpful, and I look forward to continuing those conversations," he continued. "These are smart people who very much appreciate the opportunity we have to create tremendous shareholder value."
Video nasty
With Halloween just days away, it is very apt that AT&T's Q3 results served up yet another video nasty.
The company lost 1.2 million premium TV customers, and 195,000 AT&T Now customers during the three months to 30 September.
The continued poor performance of its Entertainment arm and WarnerMedia, and the ongoing decline in its legacy wireline services offset modest gains at its mobile business, resulting in AT&T's overall third quarter revenue declining to $44.6 billion from $45.7 billion a year earlier.
The ongoing exodus of video customers is fuelled by subscribers coming to the end of promotional price plans, and AT&T has been quite clear it is happy to wave goodbye to these users. Nonetheless, the content market is becoming ever more competitive, and while prices for TV services have been edging up across the board lately, it will only take one disruptive challenger to bring them crashing back down again.
Email Newsletters
Stay up to date with the latest industry developments: sign up to receive TelecomTV's top news and videos plus exclusive subscriber-only content direct to your inbox – including our daily news briefing and weekly wrap.