Activist investor lays bare AT&T's expensive DSP strategy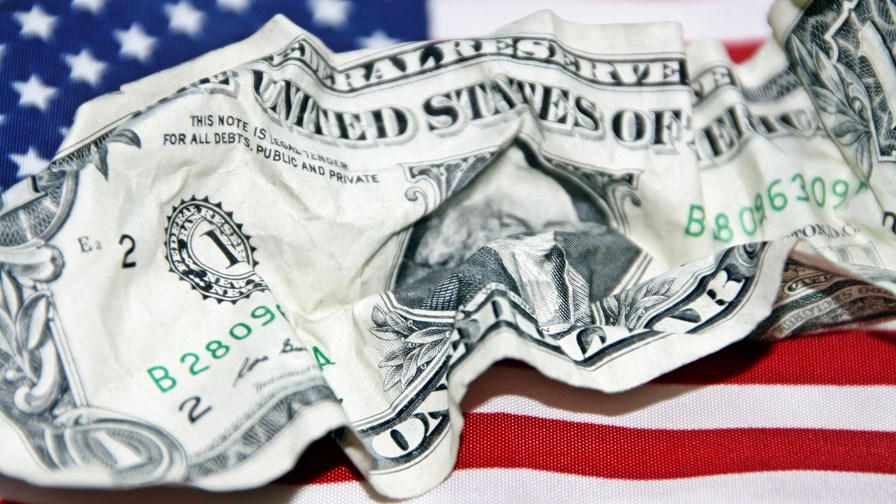 Elliott says telco's M&A strategy has led to lagging share performance
'Activating AT&T' plan recommends strategic review of DirecTV, Mexican ops
AT&T says its portfolio is a foundation for significant value creation...
But it's hard to ignore its massive $170 billion debt pile
AT&T's bid to transform itself from a traditional telco into a DSP will come under even greater scrutiny, after activist investor Elliott Management took a $3.2 billion stake in the company and laid out a detailed plan to boost its share price.
Under its 'Activating AT&T' plan, Elliott argues that AT&T has wasted too much time and money on companies that distract from its core mission. As such, it needs to knock that on the head, carry out strategic and operational reviews, and make some divestitures.
Elliott also wants to overhaul management, adding directors with specific domain expertise to the board, and creating a subset of directors tasked with overseeing the aforementioned strategic and operational reviews. It also proposed a formal capital allocation framework that will force AT&T to make firm commitments regarding how it does and does not spend money – unsurprisingly, it thinks further M&As should be ruled out completely.
What's more, the investor has also identified around $10 billion worth of savings that can be made across the business.
"Beginning the decade as a pure-play telecom company with leading wireless and wireline franchises, AT&T has transformed itself into a sprawling collection of businesses battling well-funded competitors, in new markets, with different regulations, and saddled with the financial repercussions of its choices," Elliott said.
AT&T acknowledged Elliott's plan and made the usual noises about looking forward to engaging with its new investor. However, it also insisted that its portfolio of assets, spanning communications, media and entertainment, "is the foundation for significant value creation."
AT&T is by no means the only telco chasing the DSP dream. But it is noteworthy for the eye-watering amount of money it has put into it so far.
Money talks...
There's no getting away from it: AT&T has spent big, perhaps bigger than any other telco, to barge its way into adjacent markets.
It agreed the $67 billion deal to buy DirecTV in May 2014, and completed it more than a year later, in July 2015. It followed that up with the $84.5 billion Time Warner deal, which was struck in late 2016, but not completed until summer 2018 thanks to a lengthy antitrust review.
Elliott claimed that AT&T bought DirecTV "at the absolute peak of the linear TV market", and that the telco has "yet to articulate a clear strategic rationale for why AT&T needs to own Time Warner."
The length of time it has taken AT&T to acquire and subsequently integrate DirecTV and Time Warner means its go-to-market strategy for these assets is still taking shape today.
As such, it has been losing customers. Lots of customers. In its most recent quarter, AT&T shed 778,000 premium TV customers, and 168,000 DirecTV Now streaming customers. It also has around 1 million more customers currently enjoying promotional plans, which are due to expire in the fourth quarter. So the exodus is expected to continue before the year is out.
The purchases have also added considerably to AT&T's debt pile, which stood at $170.6 billion at the end of June.
Then there's the share price. As Elliott pointed out, AT&T's total shareholder return (TSR) – stock price plus dividends – has lagged the S&P 500's TSR by more than 100 percentage points over the last 10 years.
The debt and the lagging share price will all be worth it in the long run, of course, provided AT&T has devised a winning strategy that it is capable of executing. This is the big unknown though, and it is this uncertainty that has set up what promises to be an entertaining showdown with its new investor.
...Bullpoopy walks
Elliott is clearly unconvinced. It wants AT&T to consider offloading or spinning off any assets that could be holding it back.
Its review "should not be limited to 'smaller' businesses," Elliott said.
"Any assets that do not have a clear, strategic rationale for being part of AT&T should be considered for divestment: DirecTV, the Mexican wireless operations, pieces of the wireline footprint, and other assets must all be evaluated as part of this review.
"Several of these larger assets are no longer complementary with the company's future strategic direction, and AT&T must determine whether there is a financially and strategically attractive path to divesting them."
Elliott will have its work cut out to alter the strategic direction of a giant like AT&T, especially given its well-entrenched board and senior management. It doesn't necessarily mean that any telco making moves into content has jumped down the wrong rabbit hole. Nonetheless it will lead to more questions over whether one of the world's biggest telcos is doing DSP wrong.
Email Newsletters
Sign up to receive TelecomTV's top news and videos, plus exclusive subscriber-only content direct to your inbox.