What's up with… Vodafone Spain, Telkom Indonesia, Deutsche Telekom and T-Mobile US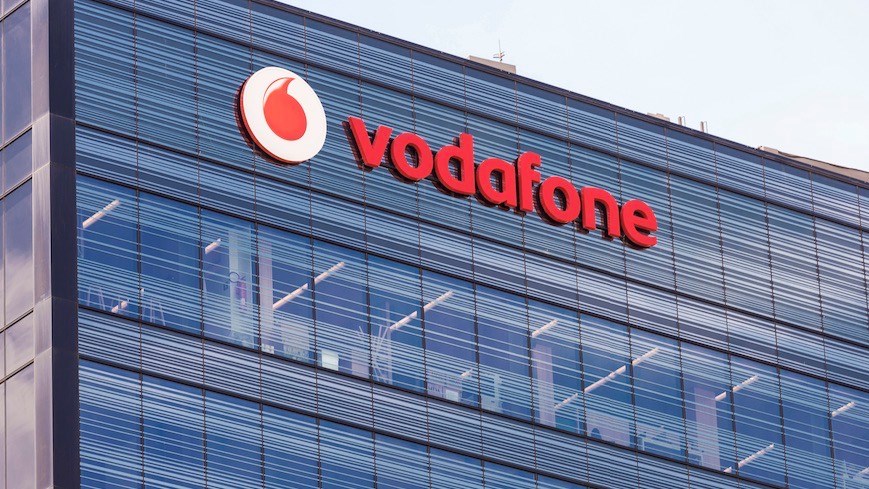 Vodafone Spain attracts takeover interest
Telkom takes steps to boost convergence in Indonesia
Deutsche Telekom is now the majority owner of T-Mobile US
Vodafone Spain catches the eye of potential suitors despite not actively seeking a sale; Indonesian operator Telkom ups convergence play with IndiHome spin-out; the wait is over for Deutsche Telekom as it finally becomes the majority stakeholder in T-Mobile US; and more!
Vodafone Spain appears to be attracting interest for a potential takeover, with Bloomberg suggesting that if the operation were to be acquired, buyers could be looking at parting with $4bn. According to the report, private equity company Apollo Global Management, as well as other financial and strategic suitors, have expressed interest in acquiring the Spanish arm of Vodafone, despite no formal sale process being announced. However, according to Bloomberg, which cited people with knowledge of the matter, Vodafone Spain could consider such a move at the right price. Deliberations are said to be ongoing, though there is no certainty that a sale will take place. Former CEO of Vodafone Group, Nick Read, had previously considered Spain as a key market for consolidation opportunities, but missed out as Orange and MásMóvil have agreed to combine their operations in Spain (a deal that is now under scrutiny by the European Commission). Find out more here via BNN Bloomberg.
Indonesian operator Telkom has signed a preliminary agreement to spin out and integrate its fixed broadband unit IndiHome into mobile unit Telkomsel (which it jointly owns with Singaporean operator Singtel). IndiHome is valued at 58.3tn Indonesian rupiahs (IDR) ($3.9bn), and boasts a 75.2% market share of the Indonesia market. The spin-out, which is pending approval from Telkom's independent shareholders and is expected to close in the third quarter of 2023, would see the Indonesian telco own a 70.4% share in IndiHome, with the remaining 29.6% held by Singtel, although the latter has agreed to purchase another 0.5% share of the combined company for IDR2.7tn ($236m). In a statement, Telkom Group's CEO, Ririek Adriansyah, noted that the integration is part of its business transformation, which aims to "strengthen the company's position as a market leader in digital telecommunications in Indonesia." He added that it will also allow customers a "seamless experience" and enable them to "move freely without worrying about losing service." According to Singtel Group CEO, Yuen Kuan Moon, this move will not only give customers "more choice and innovation" but "the enlarged entity will also reap significant cost synergies from the higher utilisation of networks and convergence of systems."
Deutsche Telekom (DT) has achieved one of its long-term goals, according to CEO Tim Höttges, who announced that the company is now the majority stakeholder in T-Mobile US. At its shareholders meeting in Bonn, Höttges noted that the German telco now owns 50.2% of the US operator. Previously, DT's stake in T-Mobile US stood at 43%, following its merger with Sprint in 2020. At the time, Sprint's parent company, SoftBank Group, reportedly owned a 24% stake in T-Mobile US. DT committed to being the majority owner of T-Mobile in 2021. Read more.
French operator Bouygues Telecom has announced it is likely that it will need to cough up €308m in damages to domestic rival Free Mobile to comply with a court ruling concerning a dispute related to bundled offers of smartphones and mobile plans. In a statement, Bouygues explained it had requested that the court stop the ruling on the grounds of it having been ordered based on "an inapplicable text", but its appeal had been dismissed by the First President of the Paris Court of Appeal. As a result, the operator said that the risk of having to pay the damages to Free Mobile in the short term is "high". Despite this, the company maintained that it "has always acted in strict compliance with the law and for the benefit of our customers" and that it believes "its bundled offers are legal".
Financial difficulties that have left Vodafone Idea struggling to invest in 5G deployments could lead to a duopoly between domestic rivals Bharti Airtel and Reliance Jio, warned GlobalData. According to the analytics company, Vodafone Idea is falling behind its competitors when it comes to rolling out 5G services as it has so far failed to secure the funding required to deploy new equipment and infrastructure. Furthermore, GlobalData cautioned that if Vodafone Idea continues to struggle to attract financing, it "could jeopardise the company's future in the Indian telecom market, and the lack of competition could negatively impact consumers." Shri Charan Padala, principal analyst at GlobalData, pointed out some potential opportunities that could help keep the operator out of trouble. "Vi could monetise some of its non-core assets, such as towers and datacentres, to raise additional funding for its 5G deployment. While Vi's funding struggles pose significant challenges, there are opportunities for the company to secure proper funding, expand operations and then capture a greater share of the market". Padala also suggested that bundled offerings could drive service differentiation, but added that the Indian government may need to intervene to ensure there is "healthy competition in the telecom market" and to avoid a potential duopoly in the 5G market. Read more.
- The staff, TelecomTV
Email Newsletters
Sign up to receive TelecomTV's top news and videos, plus exclusive subscriber-only content direct to your inbox.