What's up with… Viasat and Inmarsat, Meta, Vodafone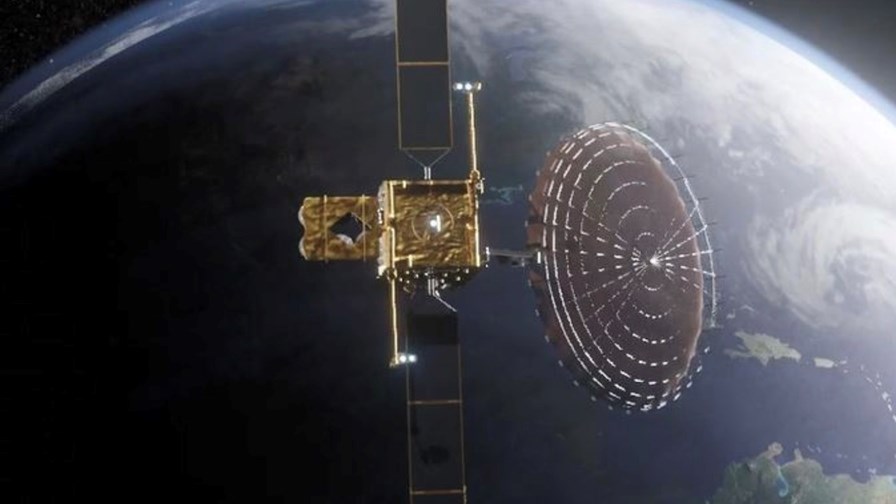 FCC gives its green light to Viasat's acquisition of Inmarsat
Meta slapped with €1.2bn fine for breaking GDPR rules
Vodafone calls for "decisive action" to revamp Europe's telecom sector
In today's industry news roundup: The $7.3bn acquisition of Inmarsat by Viasat gets the seal of approval from the FCC; Meta cries foul as it's penalised heavily for breaking Europe's data rules; Vodafone leans on the European Commission as the 'fair share' debate enters a critical phase; and much more!
The acquisition of UK satellite operator Inmarsat by its US peer Viasat is one step closer after the US Federal Communications Commission (FCC) gave the $7.3bn deal its approval. In a joint statement, the pair unsurprisingly welcomed the move, adding that this outcome leaves the fate of the takeover in the hands of the European Commission, which is currently conducting a review into competition concerns. If the commission does give the satellite communications players the go-ahead, the transaction is expected to close later this month, the companies noted in their statement issued on 19 May 2023. The FCC's clearance comes days after the UK's Competition and Markets Authority (CMA) also gave the acquisition the green light, following an in-depth evaluation into the potential impact over competition in the market for satellite-enabled video and data services – see Viasat's $7.3bn takeover of Inmarsat gets CMA green light.
Facebook's parent company Meta has been slapped with a €1.2bn fine by the Data Protection Commission (DPC) of Ireland (on behalf of the European Union) for infringing General Data Protection Regulation (GDPR) rules regarding the transfer of personal data beyond the EU's borders (in this instance, from Ireland to Meta datacentres in the US). Not only that, Meta Ireland has been ordered "to suspend any future transfer of personal data to the US within the period of five months from the date of notification" and "to bring its processing operations into compliance with Chapter V of the GDPR, by ceasing the unlawful processing, including storage, in the US of personal data of EU/EEA users transferred in violation of the GDPR, within 6 months following the date of notification of the DPC's decision to Meta Ireland." As you'd expect, and although it can afford to pay such a fine, Meta is going to fight the ruling and is playing the role of victim. In its response to the DPC decision, Meta's president of global affairs, former UK politician Nick Clegg, and the company's chief legal officer, Jennifer Newstead, claim the company was only doing what it thought was legal and what every other company has been doing too – using standard contractual clauses (SCCs) to comply with GDPR – and calls into question the regulatory process that resulted in the DPC ruling and everything that comes with it. Clegg and Newstead added: "Our priority is to ensure that our users, advertisers, customers and partners can continue to enjoy Facebook while keeping their data safe and secure. There is no immediate disruption to Facebook because the decision includes implementation periods that run until later this year. We intend to appeal both the decision's substance and its orders including the fine, and will seek a stay through the courts to pause the implementation deadlines." It should be noted that in its ruling announcement, the DPC recognised that Meta Ireland had transferred data "on the basis of the updated standard contractual clauses that were adopted by the European Commission in 2021 in conjunction with additional supplementary measures that were implemented by Meta Ireland," but found that "these arrangements did not address the risks to the fundamental rights and freedoms" of users. Those rustling noises you can hear are the legal teams rolling up their sleeves…
Still with Meta… Speculation abounds that the digital services giant could soon launch an augmented reality (AR) headset following a report that it is in talks to license optical technology from US-based AR device specialist Magic Leap, Endgadget has reported (citing the Financial Times).
Having chastised itself for underperforming and announced major job cuts to improve its efficiency, Vodafone Group has turned its attention beyond its own four walls and issued a call for "decisive action from the European Commission to address challenges facing the telecommunications sector, and to ensure Europe's digital targets for 2030 are achieved." While the call for action is broad, and certainly nothing new (telcos have been berating regulators in public for ever), this particular cry came as the European Commission settled down to consider the various submissions it has received related to its 'fair share' consultation, which we reported on late last week. The telco's chief external and corporate affairs officer, Joakim Reiter, noted: "This is a critical point for the EU. It has already fallen behind on 5G and its Digital Decade targets now look increasingly unattainable. If the EU wants to move from words to actions, it must now show seriousness and resolve in delivering the urgent changes needed to protect and ensure Europe's digital future." The subtext to this, it seems, is that Vodafone and the other operators putting pressure on the EU's decision-makers are saying, 'If you don't help us, more jobs will be lost and Europe will be crushed by America and Asia'. You can read Vodafone's statement here and get the bigger picture on the fair share debate in our article, Telco lobby groups reignite Europe's 'fair share' debate.
Speaking of which… The European telecoms industry's call for big tech players to help with costs related to network deployments and management (as part of the so-called 'fair share' debate) is facing yet another hurdle. In an interview for the German newspaper Welt am Sonntag (available here in German), Germany's Federal Minister for Digital and Transport, Volker Wissing, has stated that large companies, such as Google, Amazon, Netflix and Meta, should not pay for telco networks. He was cited as saying that "the free and open internet is a great asset that needs to be protected" and he is, therefore, "against market intervention and complicated participation models". Wissing reportedly noted that he doesn't see justification for such a market intervention. Furthermore, he added that it risks small companies being put at a disadvantage, which could result in increased costs for customers. According to the newspaper, the Federation of German consumer organisations, or Verbraucherzentrale Bundesverband (VZBV), has already dismissed the appeal for imposing a levy on big tech. The Body of European Regulators for Electronic Communications (BEREC) has allegedly taken a similar view, saying a mandatory fee from content providers to internet service providers (ISPs) might harm smaller telecom operators, lead to higher pricing, discourage big tech companies from investments and break net-neutrality rules in Europe, according to Reuters.
Welcome to the jungle, we got… internet of things (IoT)! Vodafone has unveiled it is working on a round-the-clock IoT solution to help tackle a problem that doesn't even cross the minds of many but is a regular concern for some – the 'human-wildlife conflict', when encounters between humans and wildlife can lead to loss of property, livelihoods and even life. The telco group is in the early stages of creating new technology that uses IoT together with three to four cameras to search "the entire circumference of a given area, which is illuminated with infra-red lights, to sense when an animal is approaching". Then, through a combination of deep learning, artificial intelligence (AI) and other computer vision algorithms, "animals are detected and identified, triggering an appropriate deterrent, such as flashing lights or a specific noise. Elephants, for example, are known to be deterred by the sound of a swarm of African bees," the company explained. SMS alerts will also be sent to the local community via IoT connectivity, while "wider alerts and reports" will be transmitted via Vodafone's cloud server. The AI will run on a Raspberry Pi personal computer, with the entire system housed in a "robust and weatherproof enclosure," the operator said. The solution is being developed in partnership with the World Wide Fund for Nature (better known as WWF) and aims to ease problems in a number of countries, such as avoiding potential conflicts with wandering elephants or lions in Kenya, preventing incidents between humans and bears in Canada, averting attacks by tigers and crocodiles in India, and staving off attacks by wolves in Norway. Find out more.
It seems that trade sanctions over suspected security concerns are a two-way street (and not only a trademark of the US) – at least judging by the latest move by the Chinese authorities. The Cyberspace Administration of China (CAC) has forbidden domestic operators "of critical information infrastructure" to purchase products from US chipmaker Micron. The ruling has come after the CAC's Network Security Review Office conducted a "network security review", which found that Micron's products sold in China "have relatively serious potential network security issues" and therefore pose "a major security risk" to China's "critical information infrastructure supply chain", as well as to its overall national security (specific details about the risks and the affected products were not disclosed). Despite this, the regulator has affirmed China's willingness to promote "high-level opening up to the outside world". "As long as [they] abide by Chinese laws and regulations, companies from all countries and various platforms are welcome to enter the Chinese market," the CAC concluded in its statement (available here in Chinese). According to a Reuters report, China accounts for approximately 10% of Micron's total revenue, but it is not known whether the ban by the Chinese authorities affects the chipmaker's sales to non-Chinese customers operating in the country. It is estimated that Micron generated US$5.2bn in revenue from China and Hong Kong in 2022, as per data from investment banking company Jefferies, cited by Reuters. A separate media report has suggested that Micron expects the embargo to have a low single- to high single-digit percentage impact on revenue. The ban comes amid restrictions by the US on businesses exporting products to Chinese companies, including to telecoms network equipment vendors Huawei and ZTE, as well as telcos China Telecom, China Mobile and China Unicom. At the end of 2022, Reuters reported that China was setting aside a support package of more than ¥1tn (today equal to around US$142bn) to shore up its semiconductor sector as a way to tackle restrictions from the US.
Troubled Brazilian telco Oi is looking to raise at least 4bn reals (BRL) (US$800m) in emergency funding and will seek to renegotiate its debts, Bloomberg has reported (available to read for free here via BNN Bloomberg). According to a plan, which was approved by the operator's board on 19 May 2023, Oi has also unveiled measures to improve its capital structure, in the form of capital increase and the divestment of assets. Oi has reportedly been under judicial protection again since March 2023, having emerged from a six-year bankruptcy in December 2022. In a notice to investors, the telco said the current judicial reorganisation plan "reflects the negotiations held, up to this date, with the Oi Group's main financial creditors and other stakeholders to support the restructuring of the Oi Group's liabilities."
- The staff, TelecomTV