Telco lobby groups reignite Europe's 'fair share' debate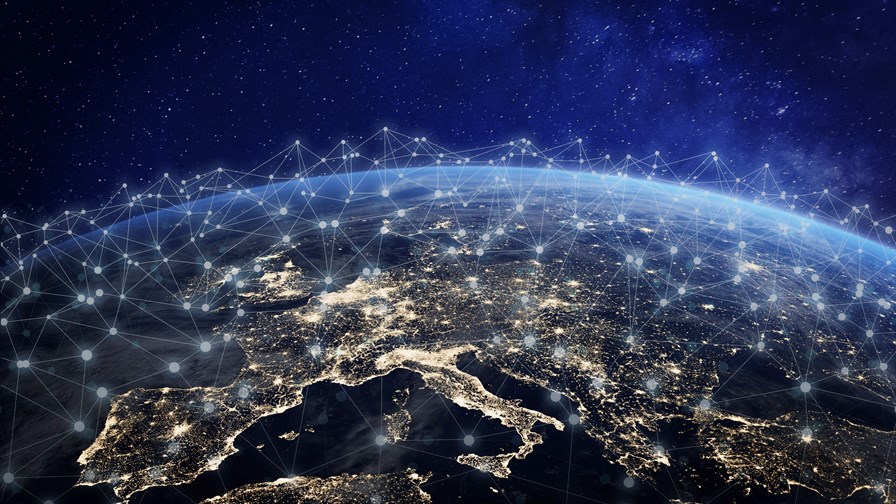 The fair share debate about potential capex contributions by big tech to Europe's telcos is reaching fever pitch
Telco industry associations ETNO and the GSMA have pitched their joint views to the European Commission on fair contribution to network costs
They've suggested a set of criteria that could help the EC decide which big tech firms should cough up
The issue is dividing the analyst community, with some in favour of fair share contributions and others of the opinion that it's unworkable
Telco industry groups the GSMA and European Telecommunications Network Operators' Association (ETNO) have issued proposals suggesting which big tech firms should make capex contributions to Europe's telcos, in a move that has reignited the so-called 'fair share' debate.
The debate, which has been rumbling for years, was given a new lease of life last year when the CEOs of 16 major telecom operators signed a statement calling on European Union (EU) commissioners to introduce legislation that would force the so-called big tech companies to contribute towards broadband network costs – see 16 European telcos call on big tech to cough up capex cash.
The telcos claim that the investments they have to make to be able to carry increasing volumes of data traffic, generated and monetised by the cloud and streaming giants such as Amazon, Google, Meta and Microsoft, are making their businesses unsustainable and that they need to be compensated for their efforts.
The European Commission opened a consultation in February, seeking input and responses from all sides of the debate, and now, on the final day of the consultation process, two of the telco community's biggest lobby groups have joined forces to make the case for the operators.
In a joint response to the consultation, ETNO and the GSMA made three proposals with the aim of delivering "a fairer deal for all":
First, they suggested creating a "real European telecom single market by simplifying regulation, including for telecoms rules, spectrum policy, consumer protection, taxation and harmonised security frameworks", a suggestion that plays straight into the vision set out earlier this year by the EC's industry chief, Thierry Breton, who is one of the key decision-makers and influencers in the fair share debate.
Second was the recommendation to enable Europe's telcos to build scale through "in-market consolidation" as a "stepping-stone for a healthy European telecom market".
And third, not surprisingly, the industry bodies call for the introduction of a fair contribution mechanism (now widely known as the fair share contribution) that allows "balanced" negotiations between telcos and large-traffic generators (LTGs) related to investment contributions. Specifically, the duo note that only those LTGs (the big tech firms) that account for more than 5% of an operator's yearly average busy hour traffic, measured at the individual network level, would be required to make cash contributions. On this note, the associations suggested that other criteria could also be included, such as meeting that traffic threshold in at least three EU member states.
According to the two groups, currently such big companies "derive the most benefit from telecom investment, whilst simultaneously creating a high-cost burden via their traffic and exerting disproportionate power across markets."
They pointed out that the adoption of these proposals is crucial if the region wants to develop the "right conditions for future European leadership in connectivity" and if it is to prevent itself from "falling further behind its global competitors".
The industry bodies have estimated that Europe is currently affected by "a network investment gap of at least €174bn" at a time when the markets are "overly fragmented".
To further their scaremongering, the associations noted that "the relationship between telecom operators and large traffic generators is currently imbalanced, with traffic from a small handful of multinational companies driving huge network costs that are shouldered exclusively by telecom companies and their customers. This hinders investment in future networks, leaving European citizens and businesses at a global disadvantage."
A hard sell?
While the call for such contributions, along with demands for less rigorous regional M&A and other regulation, has seldom been louder, the demand for fair share contributions "has always been a hard sell", PP Foresight analyst Paolo Pescatore told TelecomTV.
"While you cannot ignore the momentum behind this movement, [it] still won't be easy to get it over the line. In essence, telcos build networks and sell access. Big tech [firms] sell a wide range of devices, services and the content folks create big blockbusters. Connectivity and content are so intertwined and both are needed for each to thrive," he noted, adding that there is "no one single bullet".
For now, Pescatore said, there is just one winner in the fair share battle – the lawyers. "Expect wranglings to continue for some time as either party is unwilling to give an inch," he cautioned.
But Pescatore agreed that the current regulatory framework needs to change so that there is balance in the system. "Telcos have long called for action to be taken as they continue to invest billions in acquiring costly spectrum and rolling out next-generation networks. Margins have been squeezed as users have flocked to embrace services provided by the big tech in preference over telcos. This, in turn, has driven telcos to believe that the big tech companies are freeloading on their networks. Ultimately, telcos have done a poor job of moving into non-core areas," he said.
Now regulators will have to "tread carefully" to ensure the concerns of all stakeholders are taken into account, he said. Although he added that "change is needed as we live in different times. Whatever the outcome, legislation needs to adapt and be flexible to the changing environment."
The PP Foresight analyst is not alone in his views. Last year, when the GSMA and ETNO issued their first joint outcry on the matter, CCS Insight director of consumer and connectivity, Kester Mann, described the European telcos' attempt to make big tech giants pay for their network costs as "dubious". "Operators play the sympathy card far too easily" and the reality is that they have been "hopeless at monetising demand, hesitant to commit to innovation, and complacent about the threat from other companies," he said.
"Quick to complain about fairness, network providers rarely mention how they exploited international travellers for years with unwarranted roaming charges," he added.
He expressed doubt about whether requiring big tech to invest in networks "is even justified" because, as he puts it, without "content, operators' services become far less relevant" and telcos' very existence depends precisely on partnerships with the companies they are now "trying to penalise".
But not all industry analysts are on the same page. Dario Talmesio, research director for service provider strategy and regulation at Omdia, told TelecomTV that operators "have a valid argument" that the current regulatory environment "has not been fit for purpose for too long and needs addressing."
"Telcos are cornered: they can't consolidate because of competition concerns; they can't employ two-sided business models in connectivity, nor properly monetise most of the 5G SA [standalone] investments because of net-neutrality regulation, and in some markets, they are not even allowed to adjust prices to inflation. Regarding network economies, they have nowhere to go other than delayering and sharing network infrastructure and cutting costs. That is hardly appealing to investors," he explained.
He claimed that it is "indisputable" that the law "still favours online players", but even though telcos' quest to address the regulatory imbalances has been going on for twelve years, it seems that "some of their perseverance is paying off".
"They have reached unprecedented political support, and it is more likely than ever that the so-called OTT [over-the-top] sector will be asked to contribute to network costs. There is some alignment between EU policymakers and telcos, but also some fundamental divergences," noted Talmesio.
However, it's unclear exactly how the big tech players might be asked to contribute – whether they will be "forced to sit down and negotiate with telcos or to pay into some government pot which gets redistributed – essentially a tax," he added.
Telecom is essentially a utility, he explained, and in the same way that customers typically switch off the lights when they're not being used, they could take a similar approach to connectivity. "There should be a more straightforward solution: Stop unlimited data and increase prices. After all, consumers generate traffic, not OTT players – those who use more [could] pay more," he concluded.
- Yanitsa Boyadzhieva, Deputy Editor, TelecomTV