What's up with… Infinera, AST SpaceMobile, stc, mobile pricing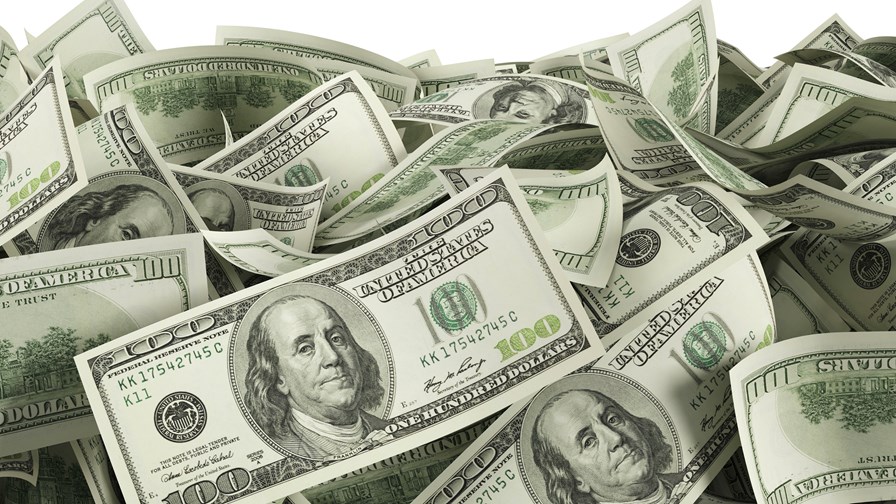 Infinera is reportedly considering sale, stock leaps
AST SpaceMobile adds stc to its list of telco partners
Rewheel Consulting highlights key competitive mobile pricing trend
In today's industry news roundup: Optical networking systems vendor Infinera is reportedly considering putting itself up for sale; satellite-to-smartphone system developer AST SpaceMobile adds another telco partner; research team notes marked difference in pricing movements between markets with four operators compared to those with just three; and much more!
Optical networking equipment giant Infinera is reportedly exploring various options for the company's future, including the potential sale of the company, according to a Reuters report that cited a source with knowledge of the discussions. The news lit a fire under Infinera's share price, which is up by 11.5% today to $7.64, giving the vendor a market value of $1.7bn. Infinera is one of the leading companies developing high-speed optical networking systems, and is among the vendors that have recently been unveiling terabit data transport systems – see Optical vendors in terabit transport push.
Partnerships with satellite players are all the rage these days – see our report today about OneWeb and AWS – and there are now few major telcos that are not aligned with a constellation of one sort or another that will help them deliver broadband connectivity and even, potentially, direct satellite-to-smartphone communications. One of the companies developing technology that specialises in satellite-to-smartphone connectivity is AST SpaceMobile, which has Rakuten, Vodafone and American Tower among its investors, and has brokered a number of relationships with other telcos – including Orange, Zain, TIM Brasil and Globe Telecom – looking to achieve ubiquitous mobile coverage. Its latest industry relationship is with Saudi Arabia's stc, which signed a memorandum of understanding with the satellite firm during the recent MWC23 event in Barcelona. "We are thrilled to announce our commitment to expanding our digital services and communications, with a goal to provide a truly inclusive ecosystem that connects every corner of Saudi Arabia with unparalleled service quality and reliability," noted stc's VP of products and solutions, Saud Alsheraihi. "Our collaboration with AST SpaceMobile aims to help us achieve our goal of providing the highest quality and reliable communication services in Saudi Arabia," he added. Read more.
That news comes as CNBC reports that SpaceX/Starlink and T-Mobile US are set to test their planned satellite-to-smartphone service, first unveiled last July, at some point this year – see T-Mobile US and SpaceX plot to kill mobile 'dead zones'.
Finnish mobile research specialist Rewheel Consulting has been surveying the effects of inflation on 4G and 5G service pricing in the European Union and Organisation for Economic Co-operation and Development (OECD) countries. It found that, despite steady decreases in service pricing, "almost all" mobile markets with four network operators saw initial contract prices fall or remain flat in 2022, despite an average high inflation rate of around 9%. Meanwhile it says that around one third of markets with three operators saw moderate price increases. Through the years, Rewheel has presented market data in support of the regulatory notion that four operators is better for consumers than three (and, of course, three better than two, and two far better than one). While there is clearly a noteworthy difference between the threes and the fours regarding their readiness to raise new contract prices – note that the Rewheel researchers don't include price rises imposed during existing contracts for the purposes of the latest report – does the old three versus four debate still have the sting it had in the past? Rewheel's Antonios Drossos maintains it does, pointing out that his findings illustrate how important the fourth operator is as guarantor of low price plans. "If there are only three operators with, say, 40/30/30% shares, there is no incentive to win share by lowering prices since any move in that direction means you will likely lose more in the price drop than you might gain in increased share." Conversely, four-player markets tend to keep contract price rises in check, protecting the 'bottom end' of the market.
One of the companies affected by the collapse of Silicon Valley Bank (SVB) late last week is optical and IP systems vendor Ribbon Communications, which withdrew it funds from SVB and, given the assurances made in the past few days by the Federal Deposit Insurance Corporation (FDIC), is confident that the bank's demise will have minimal impact on its operations. But that declaration didn't stop the vendor's share price taking a hit this week, dipping from $4.33 at the close of trading last Friday to as low as $3.43 on Monday and currently trading at $3.72. That all seems rather harsh on a company that recently reported solid results for 2022 and a healthy-looking forecast for 2023, so much so that, even with the hit of the past couple of days, its share price is up by more than 35% this calendar year. Let's hope the SVB fallout doesn't weigh heavily on Ribbon or any of the other companies caught up in its wake.
Qatari operator group Ooredoo has positioned itself as a "one-stop shop" for business-to-business services by extending its partnership with Microsoft. As part of the refreshed collaboration, all of Ooredoo's operating markets will target business customers with additional cloud services, such as the Office 365 and Teams productivity tools, and other solutions for the "efficient execution of business processes," the telco noted in a statement. The new cloud services will be available individually or bundled with the operator's connectivity offerings. "Our partnership with Microsoft – a long-standing partner of Ooredoo – enables us to respond to increased market demand for cloud-based solutions and services. This will, in turn, help our business customers upgrade the way they work by accelerating their digitisation journey, building resilience and catering to their own customers' needs," explained Aziz Aluthman Fakhroo, managing director and group CEO of Ooredoo.
The number of internet of things (IoT) connections worldwide using embedded SIM (eSIM) technology is set to boom over the next few years to 195 million by 2026, up from a mere 22 million in 2023, according to a new study from Juniper Research. The main driver for the growth will be the increasing adoption of the variant eSIM IoT manager (eIM), which is a provisioning tool that allows large-scale deployment and management of eSIM-enabled IoT devices). According to Juniper's report, eIM solutions will lead to lower deployment costs as they will enable simultaneous deployments of multiple connections. Logistics, and oil and gas extraction were highlighted by the research company as the sectors that stand to gain the most from eIM solutions, accounting for 75% of all eSIMs in use globally. Additionally, eSIM-enabled IoT devices in service are expected to skyrocket by 780% globally by 2026. Find out more.
Kuwait-based Zain Group reported a 14% year-on-year increase in revenue in 2022 to $5.6bn. The group's net profit was also up in the period, increasing 6% year on year to $640m, while its customer base rose by 7% to 52.4 million. The telco group's CEO, Bader Al-Kharafi, attributed the growth to cost optimisation, digital innovation and data monetisation initiatives. He also highlighted the progress the group has made towards its 5G network upgrades, its "lucrative" enterprise deals, tower sales, and the implementation of regulatory and sustainability practices as part of its '4Sight' strategy. He added that the company is "primed" to further execute on its strategic plan in 2023, building on the opportunities in its core telecoms business while diversifying into new business verticals, such as ICT, digital infrastructure, fintech and digital services. Read more.
- The staff, TelecomTV
Email Newsletters
Stay up to date with the latest industry developments: sign up to receive TelecomTV's top news and videos plus exclusive subscriber-only content direct to your inbox – including our daily news briefing and weekly wrap.