What's up with… Fair share debate, Apple, eSIM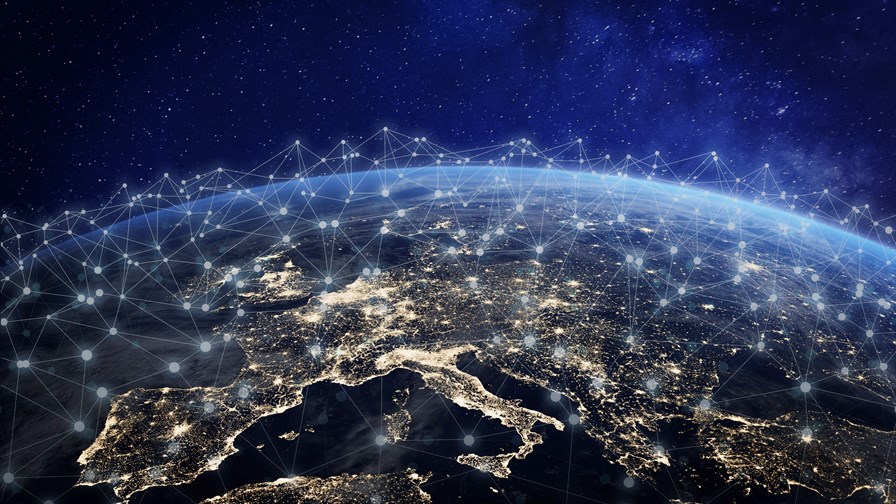 Europe split over fair share debate
Apple headset hype masks AI failings, reckons analyst
eSIM set for 'hyper-growth', finds report
In today's industry news roundup: Many European Union member countries are against a fair share contribution to telco capex by big tech firms, but some of the biggest countries, including France and Spain, are still fighting for it; Apple's new headset launch masks some major AI failings, according to one seasoned analyst; eSIM-enabled devices are about to proliferate, according to analysts; and much more!
Europe is split over the 'fair share' notion (which if introduced would force the so-called big tech companies to contribute financially to the rollout and management of telecom networks in the region), according to a Reuters report, which stated the majority of EU member states have argued against the proposals. Opposing countries include Austria, Belgium, Czech Republic, Denmark, Finland, Germany, Ireland, Lithuania, Malta and the Netherlands. Meanwhile, 10 countries, including France, Greece, Hungary, Italy, Spain and Cyprus, are said to have supported the idea of imposing fees on major tech players. Some sources cited by the news agency have reportedly stated that Poland, Portugal and Romania were also in favour of such a levy, but according to other sources, these countries are yet to take a stance on the matter. Reuters also said that some telecoms ministers in the EU have met with European Commission's industry chief, Thierry Breton, to call for an investigation into the necessity and impact of such a fee, including whether it could lead to extra costs to consumers and whether it would potentially violate net neutrality rules in the region. The main argument of some of the major European telcos, including Deutsche Telekom, Orange, Telecom Italia, Telefónica and Vodafone, is that big tech companies, such as Google, Netflix and Facebook parent Meta, are responsible for content that accounts for a significant portion of the overall data traffic – see 16 European telcos call on big tech to cough up capex cash. Breton is set to publish a report by the end of June based on feedback from the affected parties, including tech giants and telecom network operators.
The 2023 Apple Worldwide Developers Conference will likely be underway (or even over) by the time you read this, with expectations high that CEO Tim Cook will have whipped out and waved around the company's mixed reality headset – it's possible the internet might melt as and when that happens… If you want an example of how Apple has gained billions of dollars worth of free marketing from advance media coverage of its event and a product that hasn't yet been released, check out this CNN article, This could be Apple's biggest product launch since the Apple Watch. Of course, what Apple does is important to a lot of people, from staff, to partners and those who use its products, to investors – it certainly has an impact. Of equal importance, though, is what Apple doesn't do or, more to the point, where it has been left behind or failed. Which is why, for those who are keen to follow what Cook has to say and show, it's worth keeping these wise words from long-time tech and investment analyst Richard Windsor in mind: "All of the attention will be on Apple this week where it is almost certain to make a play for the metaverse in the hope that, in all the excitement, everyone forgets just how far behind it is when it comes to AI." Windsor added in his Radio Free Mobile blog, "Most likely to be missing will be generative AI where, as far as I can tell, Apple is nowhere. Siri remains as awful as ever and is now hopelessly outclassed by any system that is based on a large language model," according to Windsor. Now, of course, Cook et al may surprise Windsor and many others, but whatever happens, keep in mind where Apple might need to catch up just as much as where it is leading the way.
Devices compatible with embedded SIM (eSIM) technology are set for a "hyper-growth" phase, having crossed the inflection point due to increased adoption across smartphones, connected vehicles and cellular internet of things (IoT) applications, a fresh report from Counterpoint Research has found. Its estimations suggest that 70% of all cellular devices shipped in 2030 will support an eSIM. According to the study, the next growth phase for eSIM technology will be stimulated by a "greater awareness" by operators and device manufacturers of the benefits it offers, including flexibility, cost efficiency, security, cost savings and "above all, the key role eSIM is playing in the digital transformation of MNOs [mobile network operators]," noted Counterpoint's report. In 2022, shipments of eSIM-capable devices climbed by 11% year on year to 424 million units despite a 3% decline in overall cellular-connected device shipments due to sluggish smartphone demand. The analyst company has further estimated that more than 275 operators support eSIM technology currently, providing connections to an average of more than 30 eSIM-capable device models. Find out more.
Middle East giant e& is on track to meet its 2030 net-zero targets thanks in part to ongoing innovations, such as the deployment of AI-enabled radio access network (ARN) technology that can "optimise energy consumption for different traffic loads while maintaining network performance," the company has announced. According to e&, initial deployments of energy-efficient radio equipment by the company's mobile operator, Etisalat, in the United Arab Emirates (UAE) have reduced energy consumption by 52% compared with previously deployed radio equipment. "The reduction in energy consumption is equivalent to 7.6 tonnes of CO2 emissions per site per year for high-level sites configured with 4 LTE carriers," it noted. In addition, the company has "invested heavily in converting indoor sites to outdoor free-cooling solutions, reducing the GWP (global warming potential) of refrigerants by recovering, recycling and reusing refrigerant gases, and using on-site renewable energy through solar panels and hybrid power solutions for off-grid sites to replace the use of diesel generators," added the company.
Huawei is preparing to battle the Portuguese government in court if it is excluded from supplying its equipment for the country's 5G networks, and could claim compensation of more than €1bn if it is barred from being a 5G supplier to Portugal's network operators, Jornal Económico has reported (in Portuguese). We reported last week that Portugal is on course to become the latest country to effectively prevent its network operators from deploying 5G technology supplied by Chinese vendors. The Safety Assessment Commission, under the auspices of the country's Higher Council for Cyberspace Security, has issued a report recommending that companies based in countries outside the European Union and that are not OECD (Organisation for Economic Co-operation and Development) or NATO (North Atlantic Treaty Organisation) members should not be allowed to supply network equipment to Portugal's mobile network operators because they pose a high risk to national security.
Contrary to recent media speculation, it now appears that the three major US telcos were not, in fact, in discussions with Amazon about its intention to add low-cost mobile connectivity to its Prime subscription service. According to Reuters, AT&T, T-Mobile and Verizon have denied being in talks with Amazon and have reportedly said, in separate statements, that they were not discussing options with Amazon to resell their wireless services. However, Verizon was "always open to new and potential opportunities, but we have nothing to report at this time," Reuters cited the company as saying. T-Mobile stated it was not in talks about the inclusion of its wireless services in Prime, and Amazon has told the telco that it did not have plans to add wireless service. Dish was the only company that has not responded to requests for comments, adding to speculation that it was on the verge of signing a deal to sell its mobile service contracts via Amazon.
The Malaysian government will reportedly let operators decide for themselves whether they want to select Chinese equipment vendors, such as Huawei, for the process of rolling out a second 5G network. The country's minister of communications and digital, Fahmi Fadzil, said in an interview with Bloomberg (available here via BNN Bloomberg) that Malaysia plans to remain a free market, without officials entering into any contractual obligations with network kit suppliers regarding the 5G deployments as this is "a commercial decision", so it is the mobile operators that need to be convinced when making a choice. However, Fadzil has reportedly argued that the government will consider the concerns raised by other countries and blocs, including the US and the EU, over security risks in using Huawei's equipment in the network. According to the report, Malaysia aims to begin deploying a second 5G network from January 2024 after reviewing the first 5G network which is run by Digital Nasional Berhad (DNB), Malaysia's current sole wholesale 5G network operator owned by the state.
- The staff, TelecomTV